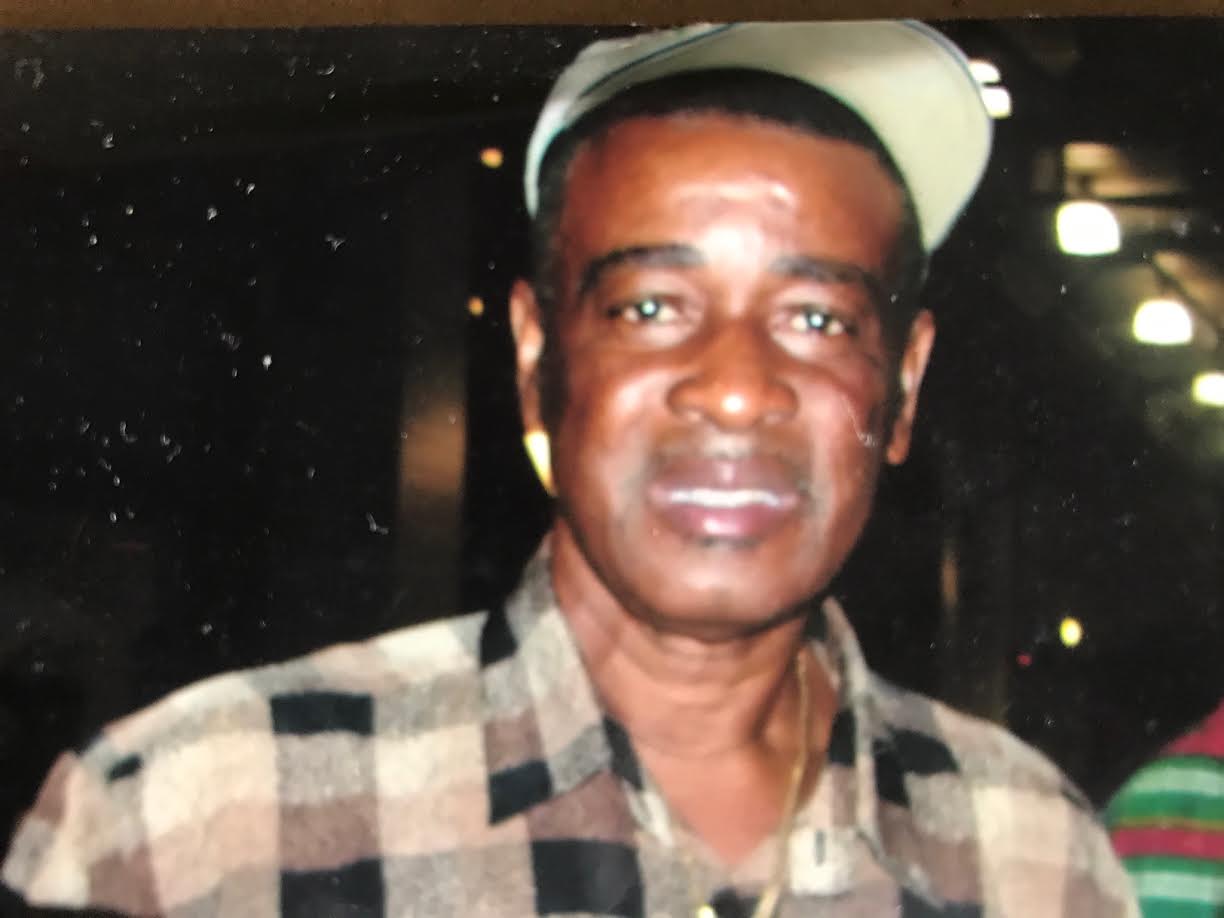 Noel Green, better known as "Mucho" and formerly of Tortola, died on Friday, June 23, at his residence on St. Thomas. He was 76 years old.
Noel Green is survived by his wife, Cynthelia Green; daughter, Michell Green-Freeman; sons: Mitchell Green and Maurice Green Sr.; grandchildren: Mason Green, Ava Green, Sakeeda Freeman, Cecil Freeman Jr., Kaseeda Freeman-Jno-Pierre, Taseeda Freeman, Maurice Green Jr. and Maalique Green; great-grandchild, Ken Jno-Pierre Jr.; mother-in-law, Zephena Leonard; son-in-law, Cecil Freeman Sr.; daughters-in-law: Donnelle Green and Kendra Green; sisters: Joyce Harrigan, Enid Green and Muriel Blash; brother, Elliot Green; sisters-in-law: Sylvia Chalwell, Bernice Green and Erica Industrious; brothers-in-law: Charles Harrigan and Fernando Leonard; aunt, Evelyn Christopher; uncles: David Dawson and Edward Dawson; nieces: Annette Harrigan, Berecia Foster, Carmen Vanterpool-Romney, Ethlyn Green, Jerilyn Green, Myrthlyn Herbert, Deborah Blash- Ojeyemi, Denver Blash and Eslyn Green-Gibbons; nephews: Winston Harrigan, Denley Vanterpool, Kyron Vanterpool, Michael Herbert, Mervin Hastings, Myron Hastings, Delvin Green, Marvin Green, Denvil Blash, Devern Blash, Raymond Green Kelvin Parson and Ade Richards; as well as many other family and friends too numerous to mention.
Relatives and friends are respectfully invited to attend the first viewing from 7:30-9 p.m. on Friday, July 7, at the Celestial Chapel of Hurley Funeral Home. The second viewing will be held from 9-11 a.m. followed by a funeral service at 11 a.m. on Saturday, July 8, at Faith Christian Fellowship in Christ Church. Interment will be at Smith Bay Eastern Cemetery.
Arrangements are under the care of Hurley Funeral Home and Cremation Center of St. Thomas, St. John, St. Croix and Tortola. For directions and online condolences, please visit us at www.hurleydavisfuneralhome.com