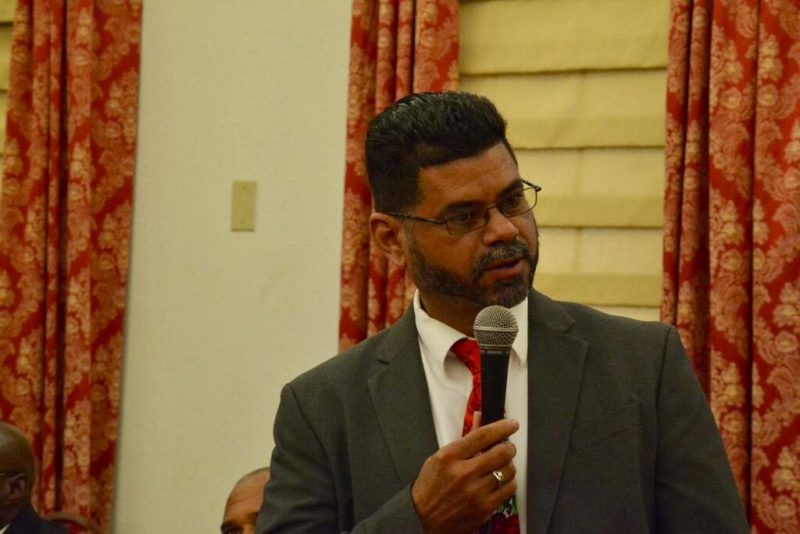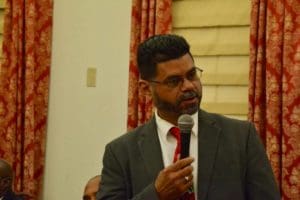 A bill, sponsored by Sen. Sammuel Sanes (D-STX,) to eliminate the sentence of life without possibility of parole for juveniles if legislation was held in committee Thursday so that senators can consider amendments.
Under current V.I. law, premeditated murder carries a mandatory sentence of life without parole, regardless of the age of the offender. A 2012 U.S. Supreme Court case ruled that life without possibility of parole violates the U.S. Constitution's prohibition against cruel and unusual punishment. V.I. Supreme Court Chief Justice and Superior Court Presiding Judge Michael Dunston told the committee in oral and written testimony that subsequent V.I. Supreme Court cases applied that new rule within the U.S. Virgin Islands. Those rulings effectively overturn the V.I. law but do not replace it with a clear direction.
Sane's bill would adopt a mandatory minimum sentence of 15 years and no maximum, except for a provision that the sentence may not be life without parole. Courts could still sentence a youthful offender to life in prison but would have to allow the possibility parole at some point.
"The fact of the matter is, many states are adopting this law," Sanes said. "A minor's mindset is not fully developed until a later age," he said, adding that some minors as young as 14 have been sent to prison for life with no possibility of parole.
"The mentality of locking away prisoners and throwing away the key is old school. It has been shown not to work and will not work," Sanes said.
Attorney General Claude Walker testified against the bill, arguing instead for a mandatory minimum of life with the possibility of parole. That would mean judges would have no other sentence they could impose if a minor were found guilty of premeditated murder. He recounted several heinous and chilling crimes committed by minors and said legislators should consider that some youthful offenders are "bad seeds," and not just young or immature or abused.
A judge and jury would have the power to impose life with parole to a juvenile offender under the revised law. They would not be constrained or forced to do so however.
Walker also said "leniency is the trend that the American judicial system has been going,," but urged senators to consider the victims of violent crime.
Data from the Bureau of Justice Statistics in the U.S. Department of Justice show sentences and incarceration rates climbing steadily from 1978 through around 2009, then dropping slightly but remaining higher than pre-1999 levels and far higher than in previous years. (Graphic: U.S. Incarceration Rates 1978-2015) Data from the 1880s through 2015 show a very sharp, sudden rise in the 1970s after a century of relatively steady incarceration rates, followed by a very slight dip to around 1999 levels.
Walker has consistently supported increasing criminal penalties and opposed decreasing penalties in all circumstances when he has testified before the Legislature during his tenure as attorney general.
Chief Public Defender Samuel Joseph testified against the bill too but for very different reasons. Joseph- and officials with the Department of Human Services, argued that judges and juries should have the power to craft sentences individually, based on the specific circumstances of each case.
V.I. Police Corporal Fred Brathwaite said around four minors had been charged for first degree murder in the past three years.
Several senators said it was important to balance the rights of crime victims with the need to allow juveniles a second chance at life and to recognize that a juvenile is not the same as an adult. And senators said the amount of violent crime in the territory was very troubling.
Sen. Novelle Francis (D-STX) a former career VIPD officer and former commissioner of police, said he would have supported the arguments in favor of harsher sentencing in the past "but when we talk about responsibility and failure, there is culpability on all sides, even us as a government on this particular issue."
"There are really some opportunities for a back and forth on whether or not children need to be recognized as children and treated as such and the need for justice for the victims," Francis said.
Sen. Positive Nelson (ICM-STX) said he opposes both mandatory minimums and maximums and they while "some people may deserve it" there needs to be opportunities for youthful offenders to reform and turn around.
Voting to hold the measure in committee were: Nelson, Sanes, Francis, Sens. Marvin Blyden (D-STT), Myron Jackson (D-STT) and Janette Millin Young (D-STT). Sen. Jean Forde (D-STT) was absent.
"Even though we have made some progress, we will not be able to resolve it today," Sanes said, adding that he hoped senators and testifiers could meet informally to improve the bill.
"My view is the statute we have right now is not working," Sanes said.