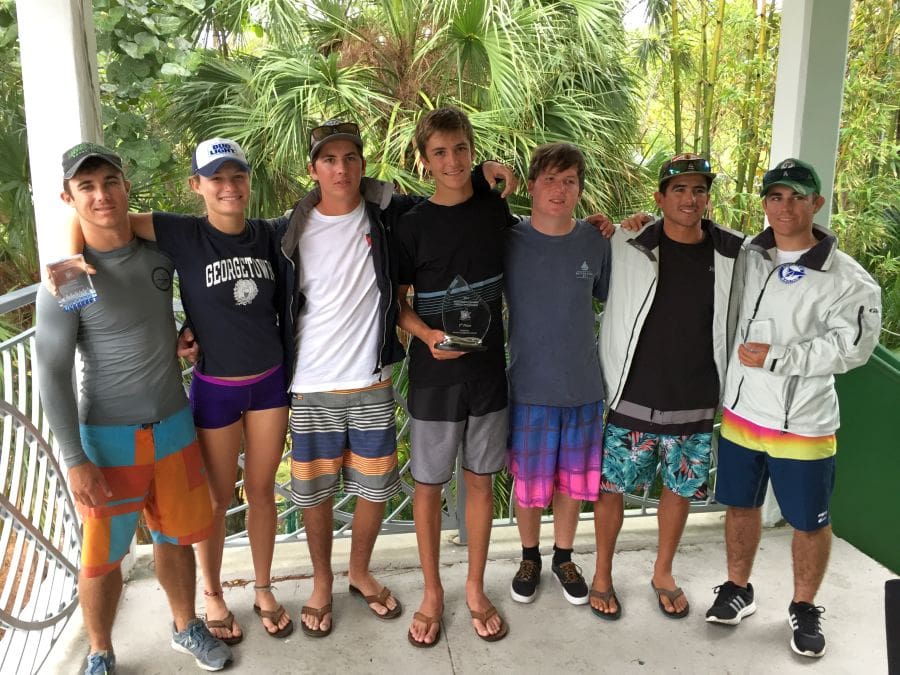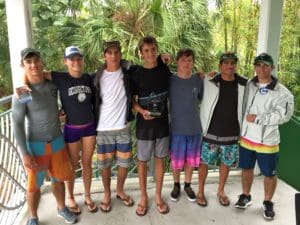 The Antilles Sailing Team will be moving on to yet another national competition next month after taking second place in the prestigious Southern Atlantic Interscholastic Sailing Association's Mallory Fleet Race Qualifiers, held April 22 and 23 in Coconut Grove, Fla.
Antilles is also slated to head to Virginia next month to compete in the Baker Trophy, a national team racing competition. Team racing is three boats on one team competing against three boats on an opposing team battling for a winning combination.
For this weekend's Mallory Cup, 16 South Atlantic Interscholastic Sailing Association (SAISA) teams converged at Ransom Everglades School, nestled on the Atlantic shore, for two days of competition. The top three qualifying teams advance to nationals, which will be held next month in Boston.
"I'm very proud of them," said Coach Edgar Diminich, who came on board in the fall and is now embarking on a personal Olympic sailing campaign. Diminich said the team had a lot of raw talent and good basic sailing knowledge when he arrived on the scene and that his goal since then has been to cultivate self-awareness.
"They are really smart kids and improving their self-awareness will only help boost their performance on the water," said Diminich. "They've made it to nationals, and now it's more than just being good enough to win, we're talking about using that self-awareness so they know, as sailors, what they need to do to bring them closer to their goals."
In addition to qualifying for the Malloy Cup competition, seniors and team co-captains Sam Morrell (skipper) and Caroline Teare (crew) won first place in the regatta's top A division.
"Sam and I managed to stay consistent with most of our results, which was key. We were also really happy to have three bullets," said Teare, referencing their three, first-place wins.
Also scoring coveted bullets were sophomore Teddy Nicolosi (skipper) with Ryan Hunter (crew), who earned two first-place spots on Sunday despite blinding rain to maintain the team's hold on second place.
Nicolosi wrestled with changing winds in the squall, and he managed to tame them twice in a row.
"The winds were shifting a lot, at first very windy, and then it would go super light," said Nicolosi. "But we were ready, and we changed the quickest and most efficiently, and that helped us with our speed around the course."
Saturday featured a total of 16 races, with each school divided into A and B divisions. Sunday saw just eight races due to squalls that prompted a postponement and eventually the cancellation of racing one hour ahead of the scheduled end of the regatta.