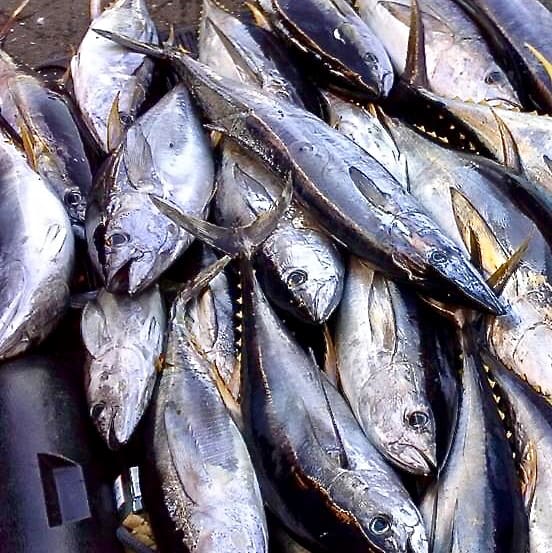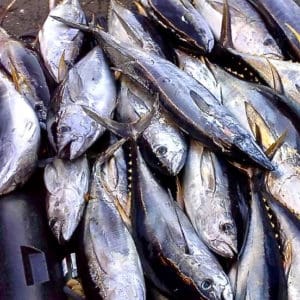 In 2001 the Virgin Islands put a moratorium on issuing new commercial fishing licenses in order to protect the territory's fisheries, but at least one has been issued in the last year, and that under murky circumstances.
Concerned members of the St. Thomas fishing community first raised a red flag about this issue in early January. They insisted that an individual from a recreational fishing company was using a newly issued commercial fishing license to sell off excess catch.
According to DPNR media relations coordinator Jamal Nielsen, the moratorium followed the Sustainable Fisheries Act of 1996, which mandated that actions be taken both to reduce potential overfishing impacts and to rebuild struggling fisheries.
After speaking with officials from the Department of Planning and Natural Resources, the Source ran a story in late January that said no new commercial fishing licenses had been issued since 2001.
Since then it's come to light that the individual in question was issued a commercial fishing license, though it's still unclear how he obtained it. This individual's license is visible on the Department of Licensing and Consumer Affair's searchable public records site.
DPNR and local Fish and Wildlife Service officials maintain that they never approved the issuance of a commercial fishing license for the individual and that it must have been an error on the part of DLCA.
But, DLCA officials said they wouldn't have issued the license without the proper signoff from other departments. In other words, DLCA said it's only responsible for issuing licenses, but isn't involved in deciding who is allowed to get one.
Commercial fishing licenses can be granted only to individuals rather than boats or companies. There's only one type of commercial fishing license, but fishers can have part-time or full-time licenses depending on whether or not fishing is their sole source of income.
When asked about how the license was issued, Horace Graham, director of DLCA's Division of Licensing, said that the individual's file was consulted and that there was signoff from DPNR, FWS, and the Department of Agriculture, all of which must approve it.
After speaking with officials from DPNR, DLCA and FWS, however, it still remains unclear how the license was issued.
Howard Forbes Sr., director of environmental enforcement at DPNR, and Jessica Magras Parris, environmental assistant director at DPNR, said the individual was accidentally given a commercial license by DLCA last year.
Forbes explained that the person never had what his department refers to as an "enforcement license," which can only be issued by DPNR.
To receive the so-termed enforcement license, DPNR, FWS and Agriculture, must first sign off on a form and then that form is sent to DLCA to issue the license.
Magras Parris said the person who was given the license accidentally checked off the wrong box on the DPNR form. The individual was supposed to check off the box for a retail shop vendor's license, which would permit the person to buy fish from other fishers and sell it, but not to sell what he or she caught.
When the Source obtained a copy of this form, there was only a space to check off if the applicant is a full-time or part-time commercial fisher.
Magras Parris explained that the form has recently been changed to not include the retail shop vendor's license option and that DLCA is no longer issuing them. She said that she did not know why DLCA had stopped issuing this type of license.
According to the 2016 V.I. Fisher Handbook, the retail shop license is for: "Fish/seafood vendors, individuals who do not commercially fish but buy fish from commercial fishers to re-sell, must obtain a Retail Shop License from DLCA. Fish vendors are not permitted to possess a commercial fisher DLCA license and cannot sell fish or seafood to the public at fish markets, on the street, or at landing sites. Fish vendors found in violation are subject to confiscation of fish, $500 fine, and loss of license."
Director of Fish and Wildlife Service Ruth Gomez said that a previous director in her department started the vendor's license option that allows individuals to buy fish from others and then sell it.
Gomez said the vendor's license is used as a "loophole" to sell fish that isn't caught by a commercial fisher, so she reviewed the V.I. Code with Forbes to see if it allows for such a license to exist. Because the V.I. Code does not permit it, DLCA is no longer authorized to issue these types of licenses, she said.
To address the licensing issues, Gomez said that all people involved in the commercial fishing license renewal and issuance process each year need to be under the same roof when reviewing paperwork so this issue doesn't happen again going forward.
Magras Parris also said the fisher who was issued a commercial license in error has been instructed to stop selling catch as a commercial fisher.
Some members of the fishing community are concerned that the issuance of the fishing license wasn't a mistake. If the individual had checked the wrong box on the form, it's unclear to them why DPNR and FWS didn't catch it when their officials were signing off.
But DPNR and FWS officials maintain that the license was issued in error by DLCA and that their departments never had the individual's license on file.
It's unclear why DLCA would accidentally sign off on a new commercial fishing license despite the 2001 moratorium, if it in fact did sign off on it.
It's also unclear where the mistake happened in the license issuance process, as well as whether or not other commercial fishing licenses have been issued incorrectly in the last 16 years since the moratorium went into effect.
"The vendor's license only allows you to sell or resell fish caught by a licensed commercial fisherman," said one source in the fishing community. "It doesn't allow an individual to do the entire process themselves, which is what this individual and other charter boats are doing everyday in the Virgin Islands."
The source continued, "Basically they are abusing the fisheries and selling fish while being paid by tourists to take them out."
The moratorium was put into place to help protect the territory's fisheries, so when recreational charter companies deliberately catch more than they give to their customers in order to sell off the excess, that harms the fisheries.
There also isn't a system in place yet to monitor the catch of recreational fishers, so there is no way to know how many pounds of fish and what types they are taking from the stocks each year. Legal commercial fishers, on the other hand, are required by law to keep and turn in catch reports on a regular basis.
Individuals who work for charter fishing companies that double dip are competing with people who rely on fishing as a sole source of income. To legal fishers this isn't fair, since charter companies already earn money by taking out guests on fishing excursions.
According to DPNR, there are 235 registered commercial fishers in the Virgin Islands, meaning they can legally fish, but the DLCA website only lists 106 individuals who have current licenses.
Magras Parris said the discrepancy is likely due to fishers not renewing their licenses and keeping them up-to-date every year. A fisher doesn't lose the license if they don't renew it every year, though they are supposed to renew it annually if they are actively fishing.
If the fishing community had access to the entire list of people who are eligible to have a commercial fishing license, they would be able to help identify if any other individuals have been given licenses in error. The fishing community is relatively small, so members of it know who's been fishing commercially since the early 2000s and who is a relative newcomer.
Gomez said the National Oceanic and Atmospheric Administration would have to sign off on the release of the names of all those who can legally have a commercial fishing license.
For longtime members of the fishing communities, whose families have roots in the industry, wrongfully or accidentally issuing a license is just the tip of the iceberg. They say that enforcement is a key issue, as many of the other large recreational fishing companies are selling off excess catch as well.
There is ample proof of this happening. Recently, someone who works for one of these recreational fishing companies posted a photo that suggested she was off to sell a large mahi.
When asked about such cases, Gomez said, "We're now tightening the screws to help fill in the gaps to address these issues. It's a big violation being committed throughout the territory."