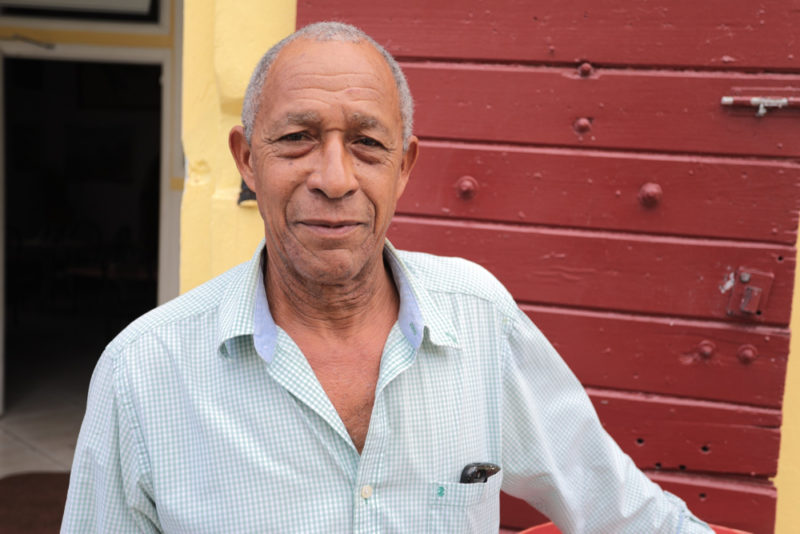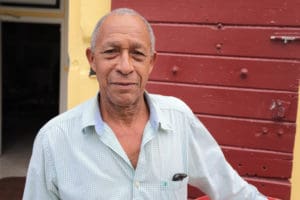 A taste of old St. Thomas has returned with the reopening of the Left Banc restaurant at its old location on Curacao Gade, where the entrance is smartly redone. Its namesake would beyond a doubt be happy with the reincarnation – walls covered with art, and tables covered with great food. There is, of course, the French cuisine, but with a bow to sustainability, featuring locally sourced produce.
And the ambience is not lacking. Guests are greeted with the welcoming smile of proprietor Willy Stephen, who many will remember from his years at in the 70's, when he owned the L̀Escargot restaurant in the Sub Base.
The restaurant is something that has never been far from Stephen's mind. After working in the Food Service Division at the University of the Virgin Islands for a number of years and at other non-restaurant related endeavors, he was eager for the real thing; a restaurant of his own again.
The new Left Banc opened early in March.
His son, Gabriel, who had attended film school in New York and was pursuing a career in video production and photography moved down to help with the endeavor. As serendipity would have it, he was working with his son on a St. John job when they encountered Chef Eddie Gallagher from the TV Food Network, who was filming on location there.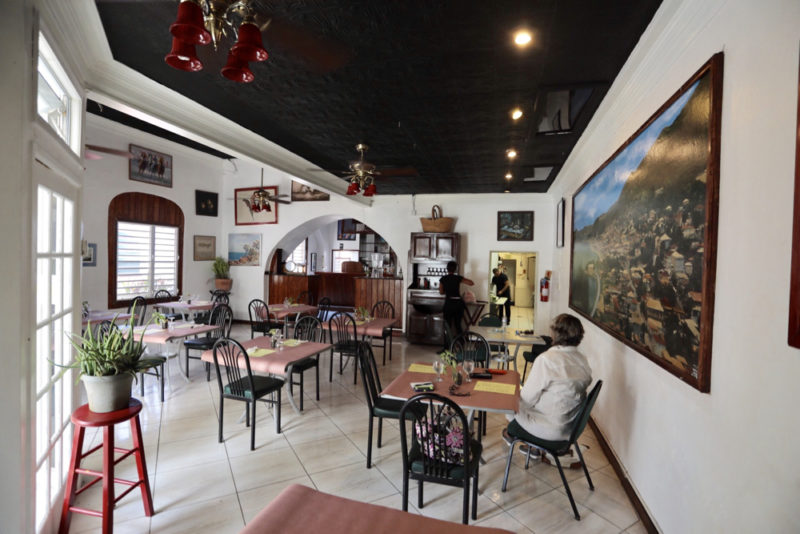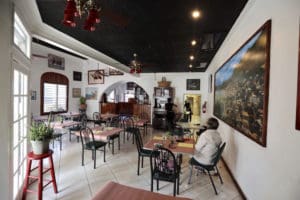 To hear Gallagher tell it, "I had just sold my restaurant in New York and I was working on St. John in January. Willy made me a proposition to come down and help with the restaurant he was opening on St. Thomas, and I was open for something new."
Gabriel Stephen said, "We had been looking for a location and when the old Left Bank location became available, Willy didn't think twice. It was a natural." Gabriel said. :The premises had been quarters for some other food establishments over the years, but nothing like the original."
"I grew up with L̀Escargot, pretty much my whole life," Gabriel said. "I saw what my dad sacrificed and I thought I'm never going to get into something like that. It makes my dad happy, but it wasn't for me."
But it's in the elder Stephen's blood.
Locals of a different generation will remember the original Left Bank, run by Eva and Pierre. The floors were carpeted, the tables covered in linen, domed silver serving dishes rested on tables against the wall. In the evening, there was Larry on the piano. In true French tradition, dogs were allowed. Eva and Pierre were gracious to the extent that they allowed a large, black lab entrance.
"Oh, we couldn't leave him outside. That would be unthinkable," Eva had said.
The new restaurant, even though Stephen loves the location, wasn't all beer and skittles.
"We acquired the space in 2015," Stephen said, "and there were many issues. It was a structural nightmare. The plumbing was prehistoric and it is in the Historical District, so it was back and forth with the proper permits with the government."
It's been a melding of taste and experience between Gallagher and Stephen, a pleasant conjunction.
"Willy is like a local celebrity," Gallagher said. When we go out to a function, everybody knows him. We fish together when we get the time for the menu's pot fish. And we are involved with the community through the Downtown Revitalization, Inc. organization."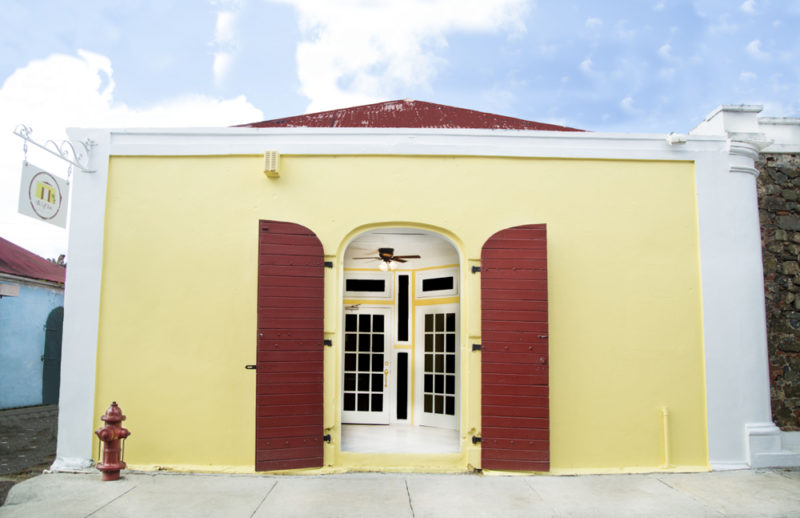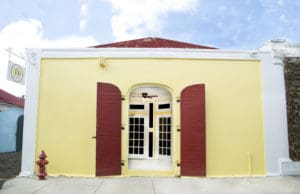 "We are still working on the menu," Gallagher said, "and we are getting good feedback. Word of mouth really sells a restaurant. I think the island was really hungry for something different, an eclectic kind of fare. Willy will introduce me to something new and I'll put a spin on it, like breadfruit gnocci, or a bread pudding that's sort of like a flan, a different texture," he said.
Gallagher serves his plantains with a spicy aioli.
"We put an emphasis on local food. We get our produce from Drina's Organic Farm and some from Josephine's Greens on St. John,"he said.
The two have gone thru several menu changes, keeping the prices more than reasonable. Salads and appetizers start at $5,, which might include a poached pear in port salad over a bed of local greens with candied nuts, rum soaked raisins in honey Parmesan drizzle. There's steak or veggie sliders, with tomato jam and Haitian Pikliz, which is a cole slaw of sorts also, for $5.
Jerk chicken and an Andouille sausage with shrimp highlight the entrees, with grilled tuna in an infused tamarind glaze or pan-seared salmon or pot fish, each priced at $20.
They have had two wine tastings, thus far.
Stephen said they will definitely keep up the French end of things.
"I am going to serve onion soup, shrimp scampi, lobster thermidor, and maybe frog legs occasionally. Some of the older folks ask me about the entrees they used to get at L̀Escargot. It pleases me when people walking in are satisfied with the meal. It gives me pleasure when people are happy with the food."
And that is what it's all about – graciousness, which comes naturally to the St. Lucia native.
The restaurant is open six days, from 11 a.m. to 9 p.m., closed Sundays for the time being. The phone is 340 626-8422.