During their award acceptance speeches Saturday evening, honorees of the community service awards told their fellow St. Thomas-St. John Chamber of Commerce members that they must keep working together to not only improve the local business climate but to also make the territory a better place to live for all.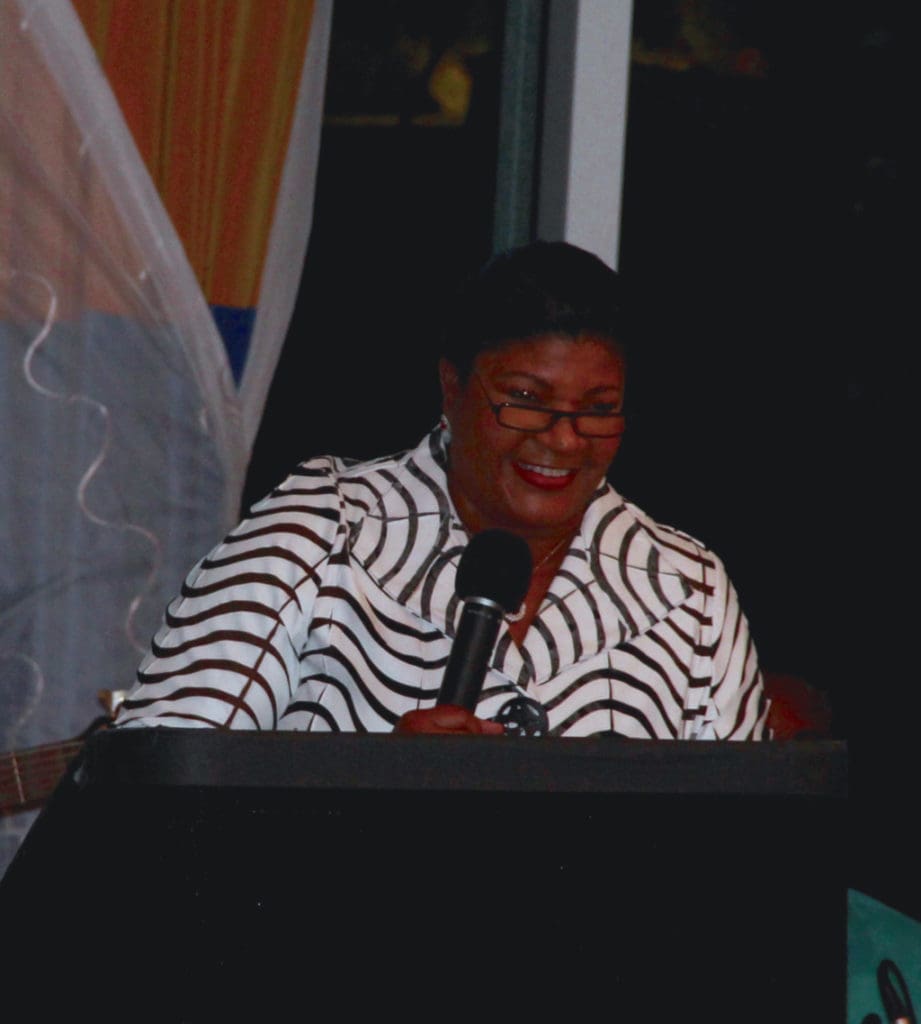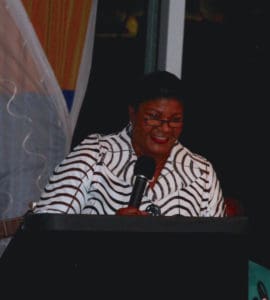 Marking the 90th anniversary of the Chamber's founding, about 400 members of the chamber turned out for the Wilbur "Bill" LaMotta Community Service Award ceremony at the Frenchman's Reef & Morning Star Beach Marriott Resort.
Established in 1983, the award recognizes dedicated public officials and private citizens for their contributions to the community. Honoring the late LaMotta, the award is presented to individuals who exhibit dedication, sincerity and forthrightness in their business or profession.
This year's recipients were Cecile Rene deJongh, Prakash "Pash" Daswani and Lonnie Willis and Maria Ferreras. Before each honoree spoke, attendees gave each one a standing ovation.
In her introduction to honoree Lonnie Willis, Pamela Richards said that there are two types of Virgin Islanders: Those who have earned the distinction by being born in the territory and those who earned the distinction through their dedicated actions. Richards said that Willis is a prime example of the later.
Instead of delivering a traditional acceptance piece, Willis used the platform to encourage the business community to keep fighting the recent "sin tax" measures. Willis said it's time for the government to show support for businesses and to make it easier for new business to get licensed.
Willis continued that not only is the business community being affected by the new taxes, but the nonprofit sector in the territory, which relies mostly on donations, is also being squeezed by companies that don't have the funds to contribute anymore.
For deJongh, who has been the manager of Southern Trust Company for the past 16 years, part of which time she served as the first lady of the Virgin Islands, community service is about paying it forward and taking care of those who are unable to fend for themselves.
"We have not been thinking great things about our community lately," deJongh said in her acceptance speech.
Recalling a photo she saw of her son's high school class, deJongh noted the range in skin colors, sizes and religions that were present in the picture. Raising the territory's children to be tolerant and multicultural isn't an easy task, she said, but it is something that sets the Virgin Islands apart from other places.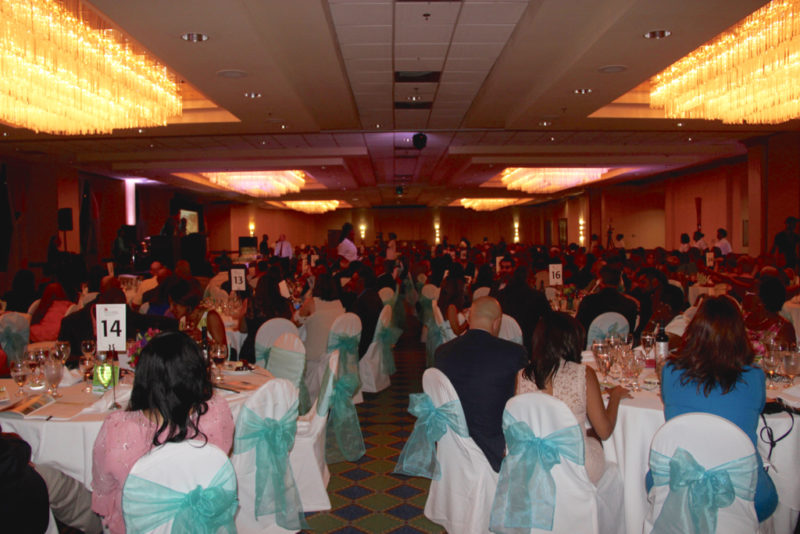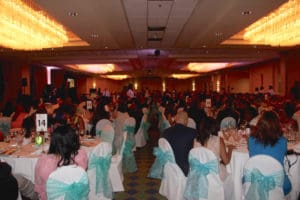 Describing him as an ambitious go-getter, Varsha Mirpuri introduced her long-time friend Daswani. Mirpuri knew Daswani in India before he moved away and then by complete coincidence they crossed paths in St. Thomas where they both now live.
Thanking his mother for all she sacrificed for him growing up, Daswani said "I know I'm only getting award because of the values she instilled in me."
He also told attendees that he's also gained inspiration from his 22-year-old son's determination despite that fact he has cerebral palsy.
During his speech, Daswani turned the floor over to Shaine Gaspard whose daughter Ella suffers from a rare, severe neurological disorder called Rett syndrome. Gaspard encourage fellow chamber members to donate to Ella's Hope Fund through the Community Foundation of the Virgin Islands.
Community advocate Maria Ferreras was recognized for volunteer work for numerous organizations throughout the Virgin Islands, including Crime Stopper, Destination Downtown, the Family Resource Center and Bethlehem House Shelter.
Ferreras thanked the hundreds of community members who volunteer just like she does to take care of the most in need day in and day out. She also thanked the Chamber for always stepping up to the plate.
"The V.I. is one of the most generous communities I've ever had the privilege to be a part of," Ferreras said.
Chamber president Sebastiano Paiewonsky Cassinelli was pleased with the momentum that's been growing since the territory's business owners banned together to protest the sin tax.
"What's amazing about this new groundswell is that are new voices, there are new points of view. You've seen that our private sector is very diverse and what's really heartening is that we have the millennial crowd, the 30-something crowd now deeply engaged," said Cassinelli.
"In order for the territory to move forward, the private sector is going to be required to engage at a level that it's never done before," Cassinelli said, adding that business owners need to take the energy they've harvested over the last three months and carry it until 2018.