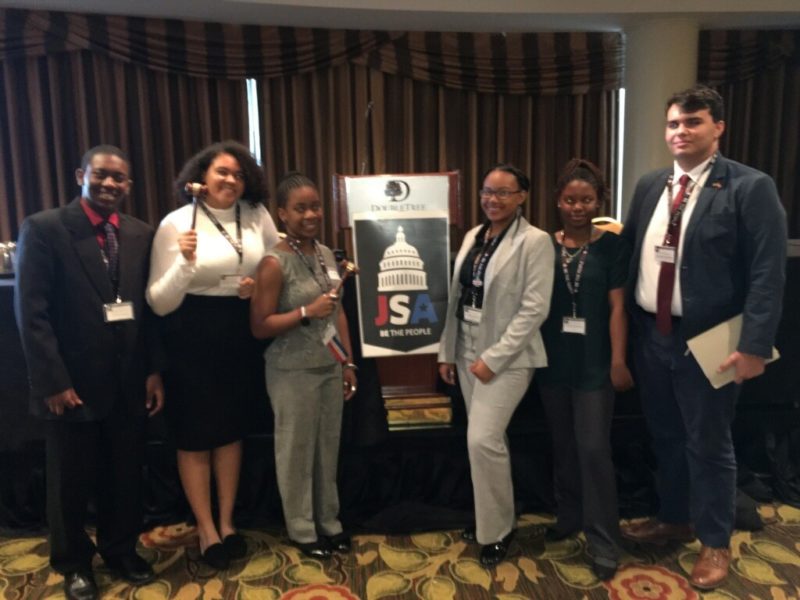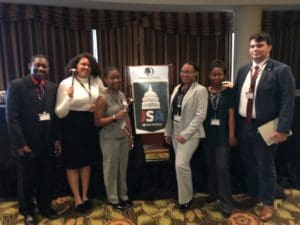 A delegation of six Virgin Islands high school students recently attended the Northeast Winter Congress of the Junior Statesmen Association (JSA) where they won two of 14 coveted Best Speaker Gavels. Lailoni Canton of St. Joseph High School, Daniel Garriga-Cerni, Imani Evans and Crystal Fahie of Good Hope Country Day School, and Aaron Harris and Chelsea Valery of the St. Croix Educational Complex represented the territory at the Northeast Winter Congress, which was held from Feb. 24-26 in Washington, D.C. This is the fifth year that students have travelled to the U.S. capital to take part in the Congress, which was attended by more than 300 students this year.
Since 1934, the nonprofit Junior Statesmen Foundation and JSA has educated and prepared high school students to be active and responsible citizens, voters and leaders. At the Congress, the V.I. delegation competed against students representing the Northeast Region states of Connecticut, Maine, Massachusetts, New Hampshire, New York, Rhode Island and Vermont. The Winter Congress allows participants to experience the legislative process of presenting their legislation, debating their bills and proposing amendments with the goal of successful passage of their bills.
Marc Stridiron and attorney Ernest Morris, both JSA alumni and long-time coordinators of Junior Statesmen of the Virgin Islands, believe the students benefit from exposure to civics and the democratic process. "Winter Congress is a unique and dynamic educational experience," Morris said. "It provides our students with an opportunity to engage with other students from around the country and to advocate to support legislation that they draft themselves."
This year, Daniel Garriga-Cerni's "Territories Rights Amendment" and Chelsea Valery's "Resolution Supporting the Payment of Reparations from the Nation of Denmark to the Territory of the United States Virgin Islands" were both passed unanimously when brought to the floor. Crystal Fahie and Imani Evans received best speaker awards.
JSA Virgin Islands is presently seeking to establish more school based chapters in the territory's high schools and raise awareness of the program. Students attending the Congress are involved with the Junior Statesmen chapters at their schools.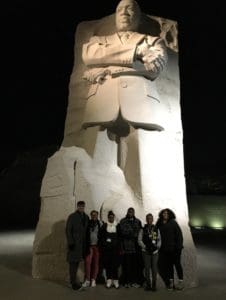 The Charlotte Amalie High School, Antilles School, Peter Gruber International Academy, All Saints School and Gifft Hill School also have JSA chapters. For more than 20 years, V.I. students have participated in the JSA summer schools and summer institutes, which are held at college campuses across the country to include Stanford, Princeton and Georgetown. At these programs, participants learn statesmanship, cultivate leadership skills and broaden their perspective on political issues.
JSA Virgin Islands receives corporate donations for summer school, but its participation at the Congress is primarily self-funded. The group is actively seeking donations to assist students who will be attending the upcoming summer programs.
For more information on the Junior Statesmen program, contact Marc Stridiron at 334-2434 or jsavirginislands@gmail.com or Ernest Morris at 690-5373 or ernest.morris@aya.yale.edu.