The governing board of the Gov. Juan F. Luis Hospital learned Wednesday more about a revised plan of correction accepted by the U.S. Centers for Medicare and Medicaid to bring the medical facility back into compliance and avoid decertification and losing around 70 percent of its annual reimbursement for insured services.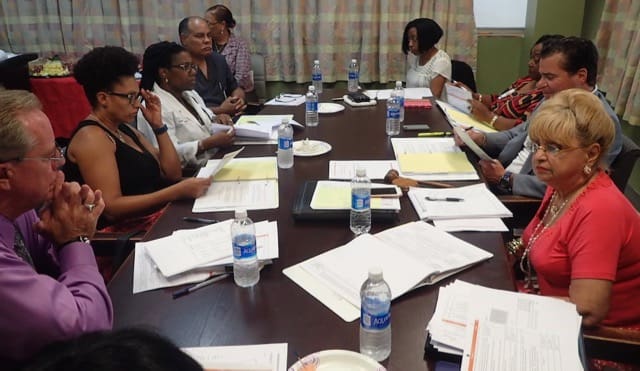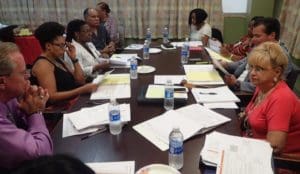 Acting Chief Executive Officer Richard Evangelista told the board a letter was received on Feb. 15 from CMS allowing JFL to move ahead with repairs to the air conditioning system that caused many of the problems cited by the federal agency during an inspection in November.
Until the changes have been implemented, CMS will continue monthly status calls with JFL administrators and may send a team to verify the status of the correction plan, he said.
After the November inspection and threat to decertify the hospital, the V.I. Legislature approved $6 million to help rehabilitate the aging heating, ventilating and air conditioning system. Evangelista said the funds are available from the Public Finance Authority as soon as contractor has been chosen and an invoice submitted.
The hospital was found deficient by CMS in 2012 and 2014 and, while correcting the "environment of care" issues are expensive, the infractions are not as serious as the previous two threats to decertify, which included lack of infection control, possible drug overdose and improper use of restraints.
Other discussions during Wednesday's board meeting revolved around income and finances.
Tim Lessing, chief financial officer, reported net patient revenue for the last three months of 2016 was almost $1 million more that budgeted and expenses were more than half a million dollars less. The bottom line gain was $1.5 million versus a budgeted loss of $70,644.
For the last several months, JFL tried unsuccessfully to meet with the designated commissioner of V.I. Human Services to set up a presumptive eligibility program, with a DHS staff person stationed at the hospital. Through the federal program, patients could receive services based on certain criteria that would qualify them for Medicaid. The hospital would be reimbursed but only if the patient applies for Medicaid within 60 days of treatment. If the patient doesn't apply, he or she loses access to Medicaid for a year. According to Evangelista, the newly designated commissioner, Felicia Blylden, agreed to meet next week and forwarded $1 million from the Medicaid matching fund in good faith.
The only votes taken by the board were to hire, from within if possible, a director of patient financial services and a director of general accounting, each at a $60,000 salary. Previously the position was held by Michael Younger, who resigned when his salary was reduced to $90,000.
According to board member Philip Arcidi, who served as treasurer until recently, two people doing similar work is standard on most organization charts and allows flexibility for the hospital.
The board also voted to hire five security guards and a director of security, because additional security guards would cut down on overtime pay, Arcidi reasoned.
Arcidi, attending one of his last meetings, also made a motion to request Delegate to Congress Stacey Plaskett to open a congressional investigation into the reasons CMS has ignored JFL's request, that began in 2013, for rebasing. Currently, the hospital is reimbursed for services to Medicare and Medicaid patients at 1997 costs. Arcidi said JFL is losing $8.5 million every year due to the low reimbursement rate.
If that fails, Evangelista said he has contacted two legal firms about suing CMS on a contingency basis.
On Tuesday, a Territorial Board of directors meeting was held, video conferenced between St. Croix and St. Thomas. The board met in executive session the entire time and, according to St. Croix board chair Aracelis Walcott, no votes were taken. One discussion involved JFL staff providing information about the CMS correction plan.
The second lengthy discussion was whether or not to embark on an official search for a CEO for the St. Croix hospital. Evangelista has been acting CEO since last May and previously served as legal counsel. Walcott said the board decided not to spend the money at this time but to pay vendors. The board did not set a deadline to begin a CEO search, she said.
New board members were introduced again, since the meeting last Friday was not attended by all board members. Dr. Olivine Anne Treasure was elected to serve as the physicians' representative and Nilda Coombs-Efrain was elected by the nursing staff to represent them.