Dear Source: What I find perplexing is that descendants of the unjustly enslaved / disenfranchised people of the U.S. Virgin Islands are celebrating being transferred. I can understand commemorating of the 100-year occasion referencing the progress made towards self-autonomy.
I feel I have something to celebrate, in 1969 marooned into St. Croix, I came not long after Martin Luther King was assassinated, and being here was the first time I had not felt intimidated being Black.
Now, Independence is something to celebrate, but in Today's World and the political and economic state of affairs here in the Virgin Islands, in my humble opinion, would be disastrous. I would endorse a free association status allowing here to trade with the other Caribbean Islands, including Cuba.
I see Cuba becoming the hub providing the goods and the services that have been mainly imported from China.
Imagine, in the shops and venues here in the Virgin Islands, they are and will be marketing our culture, Made in China and elsewhere, while we have high unemployment and a rising crime rate.
Here is my contribution commemorating this 100-year episode: Flag images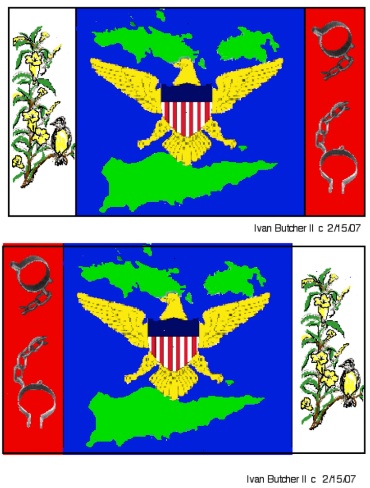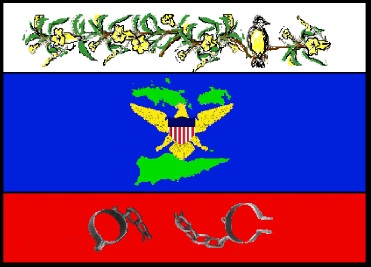 This will be my unofficial centennial commemorative design that can be placed on: T-shirts, scarves, banners, flags, posters, cards, etc.
I am interested in keeping the business here and to be able to export, instead of outsourcing the work.
Ivan Butcher II, St. Croix