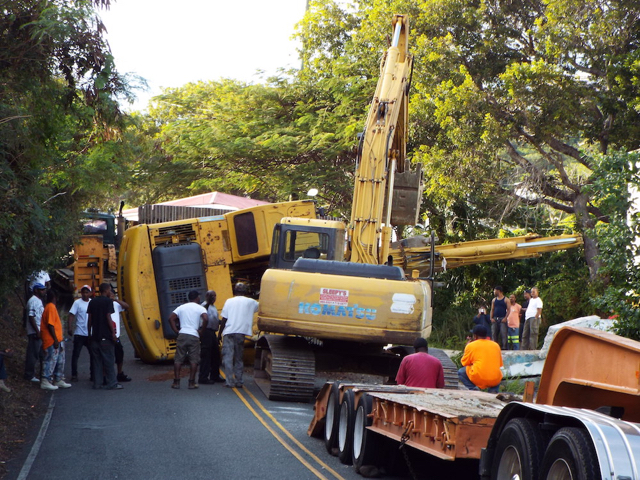 A truck tractor carrying a bulldozer turned over on Maude Proudfoot Drive on St.Thomas around 2:40 p.m. Sunday, according to the V.I. Police Department.
According to police, the truck tractor reached the area of Bunker Hill when the drive shaft broke and the truck and trailer, driven by Victor Castro, rolled backwards downhill.
The trailer carrying the tractor travelled across the roadway into the opposite lane, where the weight of the tractor caused it to overturn the trailer into the drive of the residence 8B Lytton's Fancy.
No one was injured and there was property damage to the wall of the driveway and the stone wall on the side of the roadway, police said.