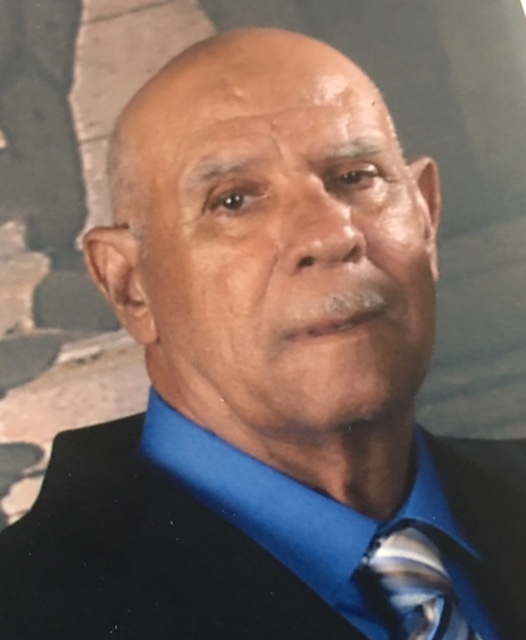 Victor Randolph Rey died on Jan. 8. He was 83 years old. A viewing will be held from 5-7 p.m., Wednesday, Jan. 18, at Turnbull's Funeral Home. A second viewing will be held at 9 a.m. followed by a funeral service at 10 a.m. on Thursday, Jan. 19, at Emanuel Baptist Church. Interment will be at Eastern Cemetery.
He is survived by his wife, Vionie A. Rey; childrens: Renneth A. Richardson, Phyllis Rey-Bryan, Katharina Rey, Zilma Godiva Rey and Rosette Wyche; sons-in law: George Richardson, William Wyche and Davis Bryan; sisters: Muriel Rogers, Veronica Rey (deceased), Lendora Phillip (deceased), and Mary Angela Rey (deceased); brothers: Thomas Rey and Milard Rey (deceased); sister-in-law, Evadine Rey; and brothers-in-law: Albear Phillip and George Rogers (deceased).
He is also survived by grandchildren: Michael Richardson, Michelle Richardson, Melissa Richardson, Victoria Rey, Bre'Anna Wyche, Rhea Bryan and Rysa Bryan; great-grandchild, Hannah Richardson; and nieces: Roxana Walters, Iris Donovan, Joyce Rogers, Dr. Judith Rey-Shillingford, Janice and Jeanelle Rey, Jasmine Rey-Shillingford, Yvonne Rogers, Gracelyn (Yvette) Rogers-Grant, Eulalie and Evette Sendar, Rosemary (Lena) Rey, Lynthia Rey-Phillip, Dr. Judith Arndell and Adett Rogers, Jamine Gumbs (deceased).
Other survivors include nephews: Griffith Phillip, Sherwin Rey, Louis Sendar, Millener Rogers Sr., Anderson, George, Berzan, Millard, Ashley and Ambroze Rogers, Leroy Rey, Walter Omado "Sonny" Rey (deceased) and Victor Rey Jr., (deceased); close friends: Henderson Smith, Wycliffe and Jancie Smith; and many other family members on Anguilla, St. Thomas, St. Maarten and others too numerous to mention.
Professional Funeral Services are entrusted to Turnbull's Funeral Home. Telephone: (340) 779-6565; E-mail: turnbullsfuneralhomevi@yahoo.com