Reports made by residents about an overflowing manhole near the Gas Works station in Estate Bovoni are right now nothing to worry about, according to the V.I. Waste Management Authority.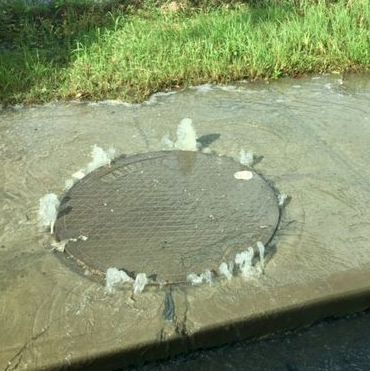 The Source began receiving reports from neighborhood residents on Wednesday about the manhole, which appeared to be overflowing with water, according to photographs. On Thursday, VIWMA spokeswomen Kysha Wallace said that crews were dispatched in the afternoon to investigate and found nothing.
"As of 4:10 p.m., the pump station for the area is operating at normal levels," Wallace said. "There is no indication of overflow at any of the manholes in the area and the authority has not received any reports in the last few days of any overflows in Bovoni."
In the area, there is also a natural occurrence of surfacing ground water drains and, when this runoff occurs, it has a false appearance of an overflow, Wallace said. By the end of the day Thursday, the manhole and street around it looked dry.
Residents are asked to report any incidents to VIWMA by contacting the Wastewater Division at 715-9100 or using the authority's online Report-A-Problem module at www.viwma.org.