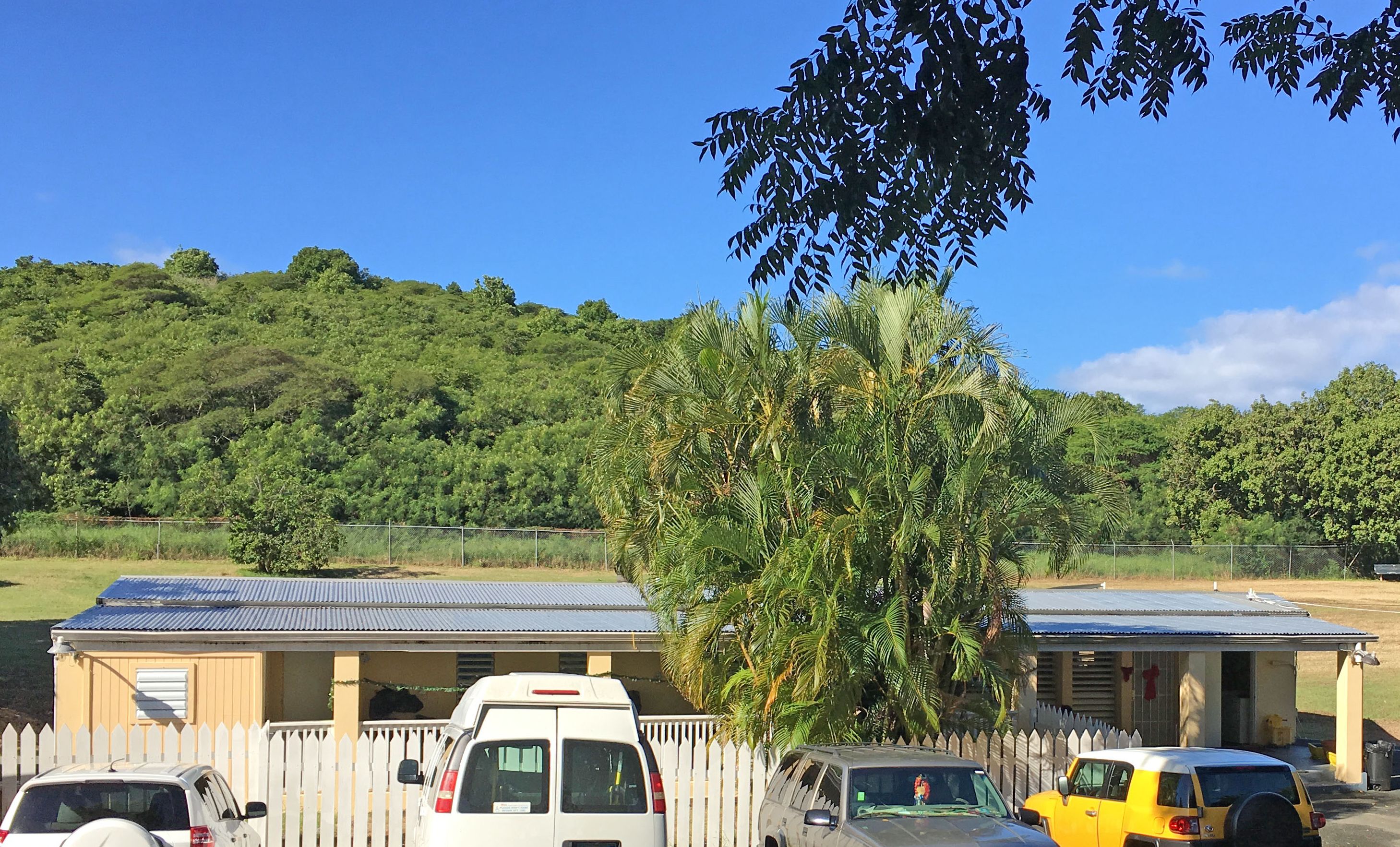 Lutheran Social Services has been trying since 2003 to raise funds to do something about Sister Emma Cottage. The cottage located on the campus of Queen Louise Home for Children on St. Croix is a special unit that provides intensive 24-hour foster care for children and young adults with severe developmental and physical disabilities.
Many of the residents use wheelchairs, have special impairment or are medically fragile. Presently nine reside at the cottage, although, ideally, no more than eight should.
The Virgin Islands government last year promised $500,000 to the project. Advocates hope this money will get fundraising efforts rolling again toward success.
At the home in December, Gov. Kenneth Mapp said he personally would be working to raise the still needed funds.
Junia John-Straker, chief executive officer of Lutheran Social Services, is hoping to get board approval for preparing the project to be "shovel ready" during the first half of 2017. She said the government's commitment "is really going to help."
"In this difficult economy we realized we could not do it without government help," John-Straker said.
The Sister Emma Cottage came about beginning in the late 1980s as Queen Louise Home began to receive requests for placements of children with severe physical and developmental disabilities, according to documents submitted to the government by Lutheran Social Services.
Sister Emma Cottage, named after a Lutheran deaconess who served at the home for nearly 40 years, opened in 1996. The cottage was formerly a three-bedroom house for the Queen Louise superintendents' families.
Conversion to a facility for children, many in wheelchairs and needing special medical equipment, has been a challenge. John-Straker said, "The staff works hard. They made it work."
However, in 2003 it was determined that a new cottage was needed. Hallways, doors and bedrooms were just too small to accommodate wheelchairs.
An estimate for making an Emma Cottage that could fulfill more meaningfully the special needs of these children from all three islands was $900,000 years ago; but as the years passed, and more research was conducted, the estimated rose to between $1.6 million and $2.4 million.
The Queen Louise Home has collected and put in a special account $324,000. Over the years, the home has also collected $524,000 in pledges toward the project.
However, John-Straker pointed out that some of those pledges came from people who have passed away and from businesses who are no longer active on the island.
Anyone interested in learning more about the project or helping it to succeed can contact John-Straker at info@lssvi.org. Visit the Lutheran Social Services website at www.lssvi.org.