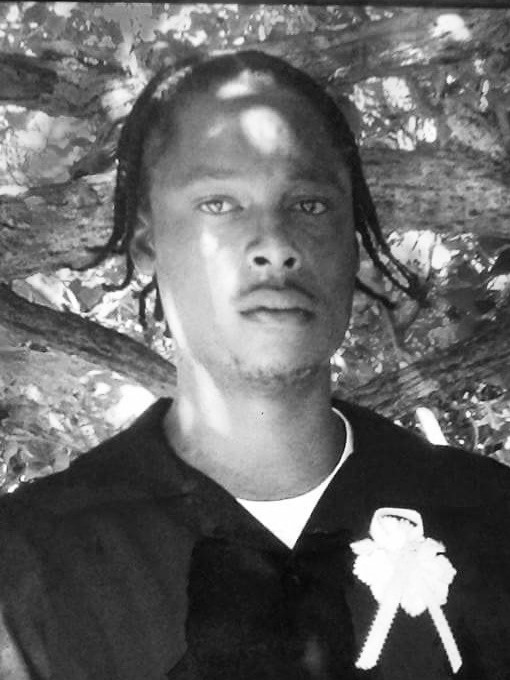 Lakief Evelyn died on Dec. 15 in Atlanta, Georgia. He was 27 years old.
Lakief Evelyn is survived by his significant other, Idesha Sterrod; sons: Le'jahni Evelyn, K'jahni Evelyn and K'nai Evelyn; daughters: Le'niyah Evelyn and K'niyah Evelyn; mother, Esther Taylor; father, Leroy Evelyn; grandmothers: Altagracia Matthias and Edith Evelyn; sisters: Shakerah Smith-Thompson, Shakeya Smith, Sade Smith, Lamis Evelyn and Lamikah Evelyn; brother, Thambora Evelyn; brothers-in-law: David Thompson and Taheim Thomas; sisters-in-law: Lakima Whyte-Evelyn and Tamisha Thomas; and mother-in-law, Deborah Fleming; father-in-law, Roy Sterrod.
He is also survived by nieces: Thi'Niyah Evelyn and Zaria Johnson; and nephews: Tommy Joe Wise, Delani Thompson, David Thompson Jr. and Thi'Rique Evelyn; uncles: Melvin "Kambo" Williams, Victor Matthias, Rudolph Dyer, Refiel Evelyn, Henry Taylor, Redon, Oral, Osbert, Royston, Everett, David and Gavin Taylor; and aunts: Carol Taylor, Elizabeth Ladzekpo, Jacqueline Taylor, Gloria Julius, Estella Caesar, Vermellita James, Louvina Evelyn, Glenda D'Costa, Denise Evelyn, Gleniva Evelyn, Linda Adams, Beryl Thomas, Beverly Abraham and Fillerene Williams.
Other survivors include great aunts: Elizabeth Manners, Julia James, Mavis Thompson and Catherine Daley; and cousins: Nikijah, Nikoiya, Kahmani, Ne'Zhai and Janhoy Rhymer, Jamal, Jahmina, Tanya and Zyna Harris, Zavia and Jalen Christopher, Kambo, Yambo and Mya Williams, Chad, Jahmila, Micah and Josiah Dyer, Meshach Taylor, Curtis and Cherise Charleswell, Gloria and Kimberley Ladzekpo, Mabel, Olivine and Blondeth Taylor, Lamor, Aretha, Arika, Deandre and Victor Matthias, Chimba, Jallea, Jameel, Jameisha, Jakeel, Ray, Sylvester, Janell, Kimra.
More cousins include: Shaniqua, Mahal, Jamal, Zoe, Hunter, Kyle, Vina, Javia, Catherina, Osayande, Stephon, Kianna, Jason, Chaddy, Latoya, Telka, Tiffy, Troy, Greta, Lavern, Curtney, Doreen, Tasha, Albert, Deloris, JunJun, Judy, Nigel, Angel, Angelisa, Angella, Nigel and Taylor; godmothers: Delta Gumbs, June Anderson, Gloria Briggs, Julia Francis and Cynthia Williams; godfather, Everett James; as well as other relatives and friends too numerous to mention.
Relatives and friends are respectfully invited to attend the first viewing to be held from 7:30-9 p.m. on Friday, Jan. 6, at Celestial Chapel, Hurley Funeral Home.
The second viewing will be held at 9 a.m. followed by a funeral service at 10 a.m. on Saturday, Jan. 7, at St. Andrew's Episcopal Church. Interment will be at Eastern Cemetery.
Arrangements are under the care of Hurley Funeral Home and Cremation Center of St. Thomas, St. John, St. Croix and Tortola.
For directions and online condolences, please visit us at www.hurleydavisfuneralhome.com