When an engine problem delayed the arrival of a cargo ship coming from Florida, fresh fruits and vegetables were difficult to find on St. Thomas for a couple weeks.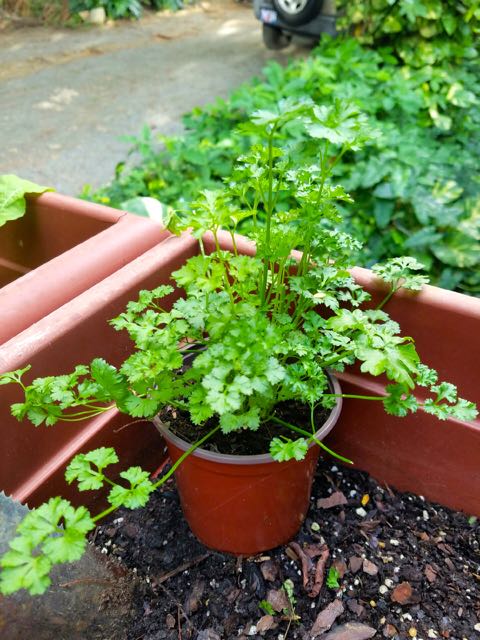 While the shelves have since been filled, the produce shortage was a telling reminder of how dependent the Virgin Islands is on food imports and underscored the need for supporting local agriculture – including small-scale home gardening.
According to the U.S. Department of Agriculture's Economic Research Service, about 98 to 99 percent of food in the territory is imported, though these numbers aren't definitive since data is lacking on the contribution of local agriculture.
Agriculture Commissioner Carlos Robles said this figure is still in the ballpark and points to the fact that more local food should be produced on both a commercial and individual level in the territory.
"Our produce shelves looked bare after hurricanes like Marilyn and Hugo, but I can't think of any other event in recent history that it was noticeable to the extent it was this last November," Robles said, adding that due to costs most food is shipped in via ship and not airlifted.
While food shortages might be uncommon, major interruptions like storms and shipping delays threaten the islands' food security. Growing food at home is one way to reduce that risk.
"Home gardens are important because, depending on the scale of them, you can at least supplement your overall purchasing with what's growing in your yard," Robles explained.
"There are some people who grow all the veggies and herbs they need for cooking."
The benefits of homegrown food are plenty. Fresher fruits and veggies taste better and are also more nourishing, given that produce starts to lose some of its nutritional value after being harvested. And food can be grown pesticide-free and organic, unlike the way most large-scale, conventional agriculture is farmed.
Pots and other containers make it possible to grow food in small spaces like patios and porches. For those who do have some land they can grow on, raised garden beds work well too.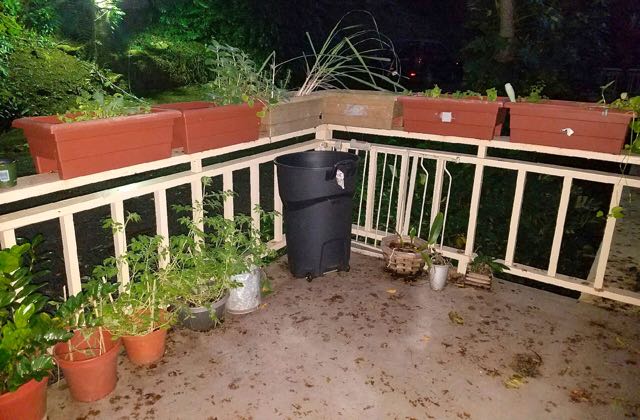 Making sure the plants get the right amount of light is key, Robles said. On the north and northwestern facing side of hills, plants don't get as much sun during the winter, since the sun's angle shifts south.
A plant needs about at least six hour of sunlight a day. People who reside on the north facing side of an island will need to pay attention to where the sun hits in the morning so the plant can get the optimal light each day.
"Small seedlings will bend toward the light if it's not in their reach and you want to avoid putting that sort of stress on the plant," Robles explained.
Water needs are also a consideration, since some plants like tomatoes and cucumbers will need more water than most root crops and herbs.
When growing in small spaces, Robles said it's important to get seeds that are labeled as small space varieties, since they don't grow as big as regular seeds.
Bush varieties of cucumbers and tomatoes were also designed to grow in tight parameters, so instead of a plant spreading out 8 feet, it will grow to about half that size while still producing more or less regular-sized produce.
One of the benefits of growing in containers is the ability to customize the soil, since the territory's soils are largely clay and can often lack vital nutrients. It also makes it easier to weed and water.
To get a good soil composition, Robles recommends that people use equal parts of regular soil from the ground, potting soil and composted manure. As for what container to use, anything that can hold a volume of soil is okay, including buckets, pots, tires and even old back packs.
If you're a beginner gardener, Robles said there are a handful of herbs and veggies that aren't too difficult to grow. Basil is a versatile herb used in many dishes that can do well in the full sun or partial shade with regular watering. The idea is to just keep the soil moist.
Robles also recommends growing okra, green onions, bell peppers, eggplants, tomatoes and radishes. As for greens, he said bok choy, collards and kales grow well in containers.
For more delicate types of lettuce, Robles suggests planting heat tolerant ones, such as Simpson varieties. Iceberg lettuces normally go bitter very quickly, so it's good to pick them before they get longer than four inches.
Short-day varieties of onions grow well on the islands, since they only need between 12 and 14 hours of sunlight.
To avoid growing carrots that develop curves or turn at right angles, Robles said the rounded Chantenay varieties are most suited to the territory's clay soils.
If nothing else, Robles said growing your own food can give bring a sense of accomplishment. "Some people don't have a green thumb – I actually don't have one. But watching your food grow from a seed and the feeling of satisfaction you have when you eat it makes it all worth it."
For questions about growing food in the Virgin Islands, the public can reach out to the University of the Virgin Islands Cooperative Extension Service at 340-692-4080 on St. Croix or 340-693-1080 on St. Thomas.