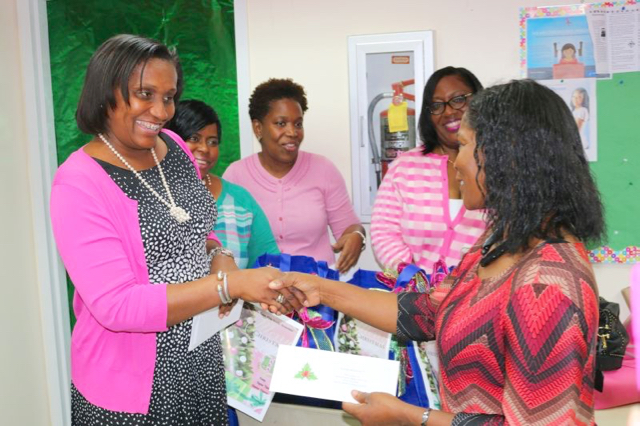 Continuing their push to help stop childhood hunger in the Virgin Islands, members of the Alpha Kappa Alpha Sorority gave families participating in the local Head Start program the chance Monday to pick up a full holiday dinner with all the trimmings.
Sorority chapter vice president Donna Frett-Gregory said Monday that among the organization's five initiatives is a campaign against childhood hunger. With that in mind, members recently reached out to the Department of Human Services to identify families within the Head Start program that could "use our assistance during the holidays."
"We're giving them all the Christmas trimmings and items for their children, along with gift certificates to Cost-U-Less so they can go and pick out their turkey today," Frett-Gregory said.
While this is the first time the sorority has done this particular holiday initiative, members said that following the sorority's "supreme service to mankind" motto is taken to heart year round.
"Over the weekend, we actually just donated a printer to the Lockhart Elementary School library," Frett-Gregory said. "So, based on the initiatives we have, we try to fill needs in our community where we can."
Head Start officials said Monday that their program works with needy families throughout the territory, families that might not otherwise have the opportunity to have a Christmas dinner.
"It's very generous," parent Claudette Christian said Monday as she met sorority members at the Human Services complex on St. Thomas. "We're very appreciative of this gift and what's being done to help."