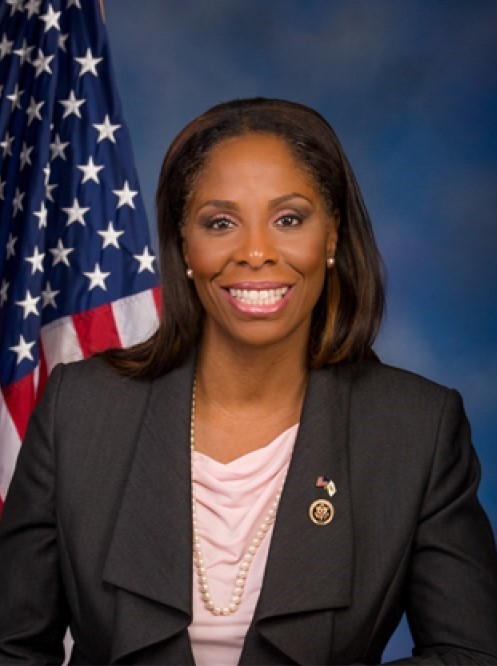 I have grown increasingly concerned for those in our community seeking to draw meaning from the results of our recent Presidential election. An individual whom many could not see as – or refused to believe could be president – has been elected as the 45th President of the United States through our constitutional Electoral College system.
That the Democratic candidate will not be president, but won the popular vote by a margin of over 2 million votes, has derived an outcome all the more difficult for many people to comprehend. For Virgin Islanders, I believe the outcome is even more frustrating because as residents of the territory, we are not allowed to cast a vote in the general election race.
In the weeks since the election, I have been involved in countless meetings, seminars and robust debate with other Democratic leaders over what this election should tell us about our nation. How do we as the Democratic party, as Caribbean leaders, and as the Black Caucus move forward? As business-driven New Democrats? As women leaders? The process has been painful, instructive and necessary. It reminds me that history repeats itself and encourages me to move onward.
After the Civil War, during the time of reconstruction, large social gains were made toward eliminating disparities in the lives of former chattel slaves. Freedman's schools, hospitals, grants, voting rights and other measures were propagated to grow black American families. While these measures assisted black Americans in gaining literacy, trade skills, and some level of proprietorship, they came at a great cost in the minds of former slave owners and those who felt advantaged by the slave system.
After the election of 1872 and as part of the Hayes-Tilden compromise, northern troops stationed in the south and west were withdrawn and the south instituted segregationist laws that were socially demoralizing and economically fracturing.
This Jim Crow system of governance and law enforcement swept through the south and southwest. These laws were legitimized through codification and a series of Supreme Court rulings.
American blacks responded on two fronts: internally, they created guilds and societies to advance entrepreneurship and economic stability, and they grew Historically Black Colleges and Universities as a means of vocational and professional stabilizers in the new society. Externally, Black America supported leaders to advocate and advance equality and justice, while also embarking on the great migration, which created new communities and job opportunities in the North.
Many fear that the populist movement and nationalist-identity politics of President-elect Donald Trump's base will engage in a "post Obama" backlash similar to the post-reconstruction era in American history. Many are concerned that those who have felt disadvantaged and 'left behind" in the last dozen years may demand draconian measures from Donald Trump's campaign promises of hardline anti-immigration policy, de-emphasis of NATO and removal of aid to developing nations and partners.
Some also fear the re-instituting and nationalizing of "stop and frisk" policy, a systematic dismantling of the Affordable Care Act and President Obama's Deferred Action for Childhood Arrivals, Medicaid and the Department of Education.
These policies feed into the legitimate concerns of many underserved and disadvantaged communities. Mr. Trump's key appointments of Steve Bannon, Jeff Sessions and Betsy DeVos point to his commitment to fulfill his staunch populist campaign promises. The signature question we must ask ourselves is, what should be the posture of the Virgin Islands in the circumstances, and how do we move forward as a territory, and as a people?
As a Democrat in Congress, I am anxious as to what policies the new president and his Republican majority will incorporate as the building blocks of their legislative agenda.
If past is prologue, we can certainly expect deep cuts to federal funding for programs aimed at protecting precious environmental resources and to programs that provide supplemental assistance to low-income families—as well as others. Cuts of this nature will surely have an adverse affect here in the Virgin Islands, as these funds augment many of our local government services, which if not given through federal funds must be paid through local government funding.
Working with the majority in this incoming Congress will be no easy feat. We will have to forge creative ways—as we have done with the current Congress— to continue our economic recovery.
That includes taking the necessary stands to ensure a protection of our territory's interests in Washington and fighting to uphold the long-standing policies in place to protect the rights of women and minorities. It also includes embracing bipartisanship on the issues of common agreement, like healthcare, tax reform and infrastructure spending.
Discussions of infrastructure development, tax reform and repeal of the ACA all require some form of negotiation. And while the initial plans seem to weigh toward tax credits more than actual budgetary support, we have had success in utilizing the art of legislative negotiation to benefit the Virgin Islands even in small measures that may have lacked the attention of larger or more partisan pieces of legislation.
These proposals along with changes to CAFTA (Caribbean trade deals), restrictions in global banking regulations and tightening of Cuban-American relations will necessitate careful vigilance and potential activity from our office. We will have to be vocal and vigorously advocate for fairness in the rights and treatment of the territory.
While we work to externally negotiate and navigate this new administration, which by President-elect Trump and Speaker Ryan's own post-election comments will bring a tightening in social services support and potential negotiations on several major bills; at home in the Virgin Islands, we will need to assume a path of financial maturity, and take greater responsibility for our fiscal challenges.
Just as minority communities post-Reconstruction developed small businesses and became an example of self-sustaining entrepreneurship, the Virgin Islands will need to make hard and sober decisions requiring critical introspection against the backdrop of dwindling federal support and the false choice of some Wall Street safety net that will merely prolong an inevitable day of reckoning.
Virgin Islanders have been arguing for the full measure of benefits of the "Obama Reconstruction" and were thwarted by a Republican Congress and a Supreme Court relying on outdated interpretations of our citizenship. Harsh times require sober, difficult and sometimes austere measures. Through them we ultimately emerge a stronger and resilient community.
Donald Trump was not my choice. I campaigned against him. Nevertheless, he will be the 45th President of the United States. I am concerned about his rhetoric and his potential appointments. The hateful actions of individuals who have used his election as permission for mal intent worry me, but my work—and our job as a people—is to keep focus on opportunities to advantage our community.
We must also foster conversation and actions that will steer the Virgin Islands towards fiscal maturity where we can ably sustain ourselves and provide an inheritance for our children. Maybe the confluence of a Trump administration and our own economic challenges will keep Virgin Islanders clear-headed, "strong-backed" and ready to roll up our sleeves to do the work of taking care of ourselves under a Trump presidency.