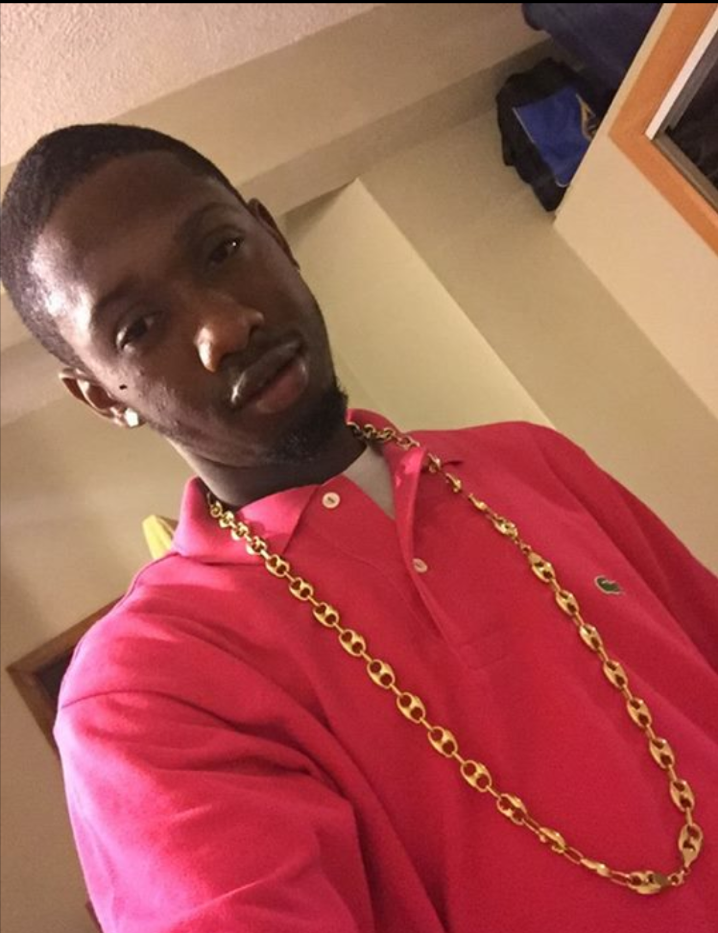 Dejani Juron Chitolie, also known as "Fish," died. The viewing will be held at 9 a.m. followed by a funeral service at 10 a.m., Friday, Dec. 2, at Holy Family Church. Interment will be at Western Cemetery No. 3.
He is survived by his mother, Jurine Chitolie; father, Dale Vanterpool; grandfather, Everette Simmons; son, De'Mauni Isiah Chitolie; brothers: TaJil Chitolie and T'iJon Grosvenor; sister, Camesha Stocks; grandmothers: Agnes Chitolie and Linda I. Todman; aunts: Jenny Chitolie, Altagracia, Bernadette and Marie Vanterpool, Chenise Kean, Debra A. Mason, Michelle Potter, Claudette Dalmida and Tahja Roberts; and great aunts: Hulia Casey, Floria Warner, Janice Webster, Elizabeth and Lorina St. Catherine, Zabella Joseph, Andrea Plummer, Mary Abraham, Martha Alfred, Pamela Samuel, Marilyn Lionel, Lucy Foster, Norma Joseph, Altera Frett and Besso Abraham.
He is also survived by great-great aunt, Alice Joseph; uncles: Jimmy and Alderan Chitolie, Brian Hubert, Chet Todman, Kenneth, Rolando Jr., Roy Sr., Clyde Sr., Lee and Victor Vanterpool; great uncles: Louis Camsel, Joel Martin, Winston Warner, Matthew Benjamin, Gregory Plummer, Vincent Francis, Dennis and Allan Vanterpool; nieces: Regenique Beaupierre, Aaliyah and Jaszmin Stocks; nephews: Rae'Vaughn and Versean Williams, and Trevon Richards Jr.; girlfriend, Iesha Dawson; godmother, Keishell Daniel; godfathers: DeWayne Abbott and James Joseph; godsister, Le'Trisse Abbott; godbrother, Shamauri Camsel; and godchildren: Alante' Claxton, A'Nayha King and A'mya Queeley.
Other survivors include special cousins: Jamika Smith, Schadita Miller, Trevon Richards, Peyton Baptista, Vaughn JnBaptiste, Chenicka Henry, Onicka, Onesha and J'Ceon Joseph, Keniesha, Troy Jr. and Tarik Kean, Kareem Hermon, Delaney Murray, Dalvin Plummer, Rosanna JnBaptiste, Kadi-Jah Sheridan, Tyra, Lily-Rose and Christopher Mai, Elijah III and Joshua Mason, Delicia Rollins, Keshawn Jr. and Keandre Callwood, Yasmin Samuel, Debo and Dennis Weeks.
More survivors include cousins: Delores Pelle, Dahlia and Derrick Parker, Carol Brown, Shana Trotman and family, Celia Abendigo and family, Khenita James and family, Bobby and Brenda Camsel, Kim Jnbaptiste, Anaj Martin, Davina Foster, Mariah Toussaint, Shanequa Fahie, Jeniah Mitcham, Kamani, Jonathan and Akil Potter, Alexis and Michael Uwechie, Leah Macsheen, Dana, Isleen and Cathy Plummer; special friends: Altona Crew, DSD family, TeVaughn Christian, and the Octopus Sports Bar & Restaurant.
All arrangements are by Turnbull's Funeral Home. Our Family Dedicated to Serving Families Since 1976.