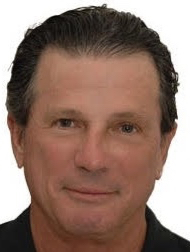 You may not know William D'Ambrosia, but chances are you've seen his work.
"Billy Dee's Special Tees" are part of the island landscape, flapping leisurely aboard charter boats, showing off at Carnival, rewarding supporters at campaign rallies and bonding volunteers at charity events.
For 20-plus years, D'Ambrosia has produced silk screened and embroidered T-shirts, hats, bags, jackets and all manner of apparel for the Virgin Islands market. He and a small staff work out of space on "Chinaman Hill" above Sub Base on St. Thomas. They handle bulk orders, normally setting the minimum at 75 items.
Customers include bars and restaurants and day-sail boats that might resell the items, as well as local organizations that may use them as give-aways or as fundraisers.
D'Abrosia prides himself on turning a relatively inexpensive article into a quality keepsake, or, as he puts it, "I produce the high end of a low-end item."
"We supply all the art work," he said, adding that he partners with artists who specialize in textile designs.
"It's a whole different world" printing on fabric instead of paper, he said. "It makes it trickier."
The entire process is complicated, and it's become more involved than it was when first popularized in the 1960s.
"There's 138 steps in screening prints. If you make a mistake at 110 …" he said ominously. "Unless you're really diligent along the way, you might not realize you made a boo-boo 'til the end." And what you've created is a do-over.
A person can learn the basics of the craft in about a week, D'Ambrosia said. But to become proficient takes another two to five years. He was introduced to it as a young man, in the early 1970s.
Originally from New York City, he was living in Vale, Colorado, running a ski shop.
"There was no business in the summer," so when a friend invited him to New York for a few months to learn how to screen prints, he took the offer. His first efforts were one and two-color prints. Eventually he opened his own shop in Maine.
But it was not a straight line to his current status. By his account, D'Ambrosia's life has been full of curves. He studied architecture. He's worked in sales and spent several years as a location manager for fashion photography shoots in New York. He also lived and worked in Hawaii for six or seven years.
"I came down here on a lark one time," he recalled. It was about 1974 or '75 and a group of friends in New York started talking about how nice it would be to fly down to the Caribbean. Somebody called Pan American Airlines to check on schedules and pricing, and suddenly it was happening.
"We had about five minutes to pack. I had about two T-shirts, a pair of shorts and a pair of sandals," he said. "We just jumped on a plane and came down … It's the kind of thing you do when you're in your 20s. I came down here goofing off."
He was considerably more mature when he made his actual move to the island in 1994, although he hadn't lost his sense of fun and adventure.
He was living in northern Maine and says "I just got tired of the cold." He recalled telling friends: "I believe in evolution. If we were supposed to live like this, we'd be a helluva lot furrier."
Running a business is not exactly all fun and games, of course.
There's competition from stateside firms that have lower expenses. There are government taxes, regulations and general bureaucracy, and there are "rigid" labor laws to contend with, he said, ticking off some of the challenges.
"Trying to get people to do factory work is hard," he said. While there's skill involved in making a design and in setting up the silk screen process, cranking out the finished product in mass can be tedious.
"Screen printing is very repetitious," he said. "It's hot. You're working with a glorified pizza oven."
Nevertheless, D'Ambrosia said he has a loyal staff. One of his workers has been with him for 15 years. Another is a second-generation silk-screener.
And he likes the business. It allows him to be creative, to use his expertise in sales, and to have the freedom of being his own boss, he said. He's not about to give it up.
He has family ties on the island too. He said he was especially close to a sister, now deceased, who lived on St. Thomas and two of her grown children still do.
"I'm pushing 70," he said. "The idea of starting over at this point – just starting in the morning's an issue."