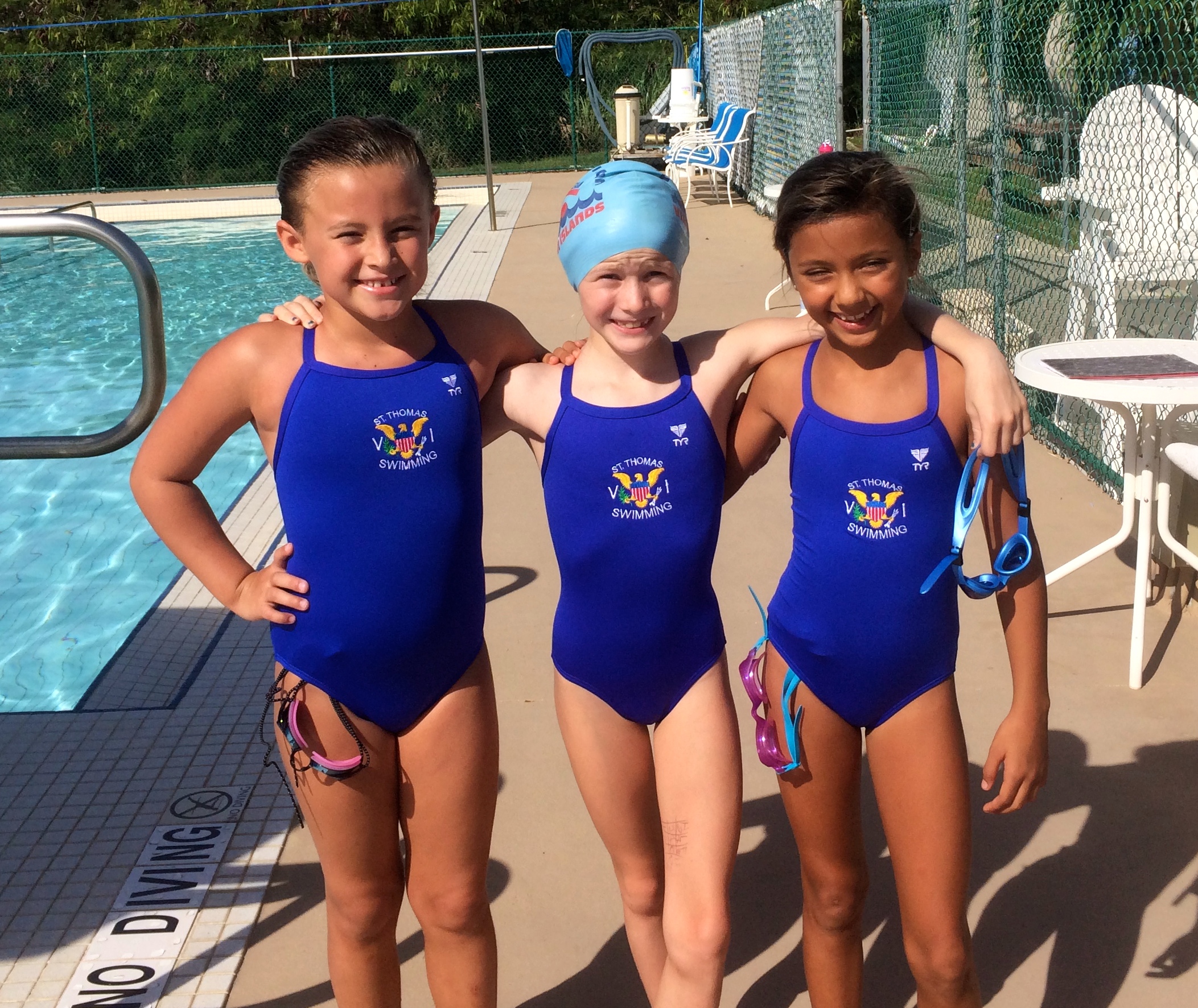 The St. Thomas Stingrays swim team competed Saturday in the second swim meet of the 2016 season. More than 40 swimmers of all ages and abilities competed.
Saturday's swim meet propelled one young St. Thomas swimmer to the national team. Gabriella Brunt, 10, swam fast enough over the weekend (32:28) to qualify for the national team in the 50-meter freestyle, said John Vasbinder, St. Thomas Swimming Association (STSA) executive director and Stingrays head coach.
STSA coach Susie Andrews works with the youngest of the Stingrays. "They have improved so much," she said, noting that 10-and-under swimmers Fion and Flyn Hughes, Sasha Poe and Khalia Moore were applying the techniques they'd been taught.
The crowd roared as Khalia, 7, powered through a 25-meter butterfly, her torso thrusting out of the water with each stroke. Alexandra Otwell, Veronica Leinenbach and Lily Derksen also showed tremendous improvement, Andrews said
"It's all about consistency. The more consistent they are with coming to practice and learning proper techniques, that translates into faster times," Andrews said. "I can say that we had 90 percent best times out there on Saturday. The kids are dropping by 4 seconds and 5 seconds – that's a lot."
The STSA will host the Virgin Islands Swimming Federation Championships during a two-day event at the St. Thomas Aquatic Center, Nov. 12 and 13. Swimmers from St. Croix and the British Virgin Islands will participate, bringing the total number of swimmers to more than130. The event will be free and open to the public.
The St. Thomas Swimming Association is a non-profit 501©3 organization committed to providing and promoting competitive and recreational swimming and water safety programs to its members and all members of the community. For a schedule of swimming classes, rates and team membership, call the STSA at 779-7872.