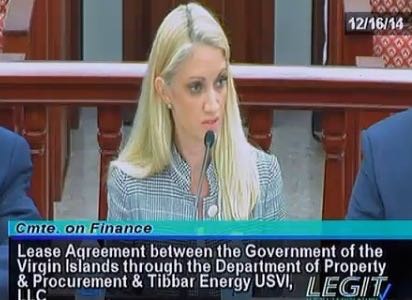 The V.I. Water and Power Authority has terminated a 25-year power purchase agreement and an interconnection agreement with Tibbar Energy after Tibbar was unable to secure financing, WAPA announced Thursday.
The project called for the biomass energy company to operate a power plant and agricultural program on St. Croix, growing king grass, a quick-growing and noninvasive grass, to create biomass that would be fermented to produce methane gas for power generation. WAPA entered into the agreements in 2013 with approval from the Public Services Commission.
Tibbar contracted to deliver 7 megawatts of continuous power to WAPA.
The V.I. company has had difficulty getting financing and three creditors to Tibbar Energy Inc. filed suit in late August asking the U.S. District Court to put St. Croix's Tibbar Energy into involuntary Chapter 7 bankruptcy, over $236,763 in unpaid bills.
At the time, Tibbar Energy owner Tania Tomyn said Tibbar is committed to carrying out the project to completion.
"Tibbar Energy USVI has invested millions of dollars and three years of effort into the development of a renewable energy project on St. Croix," Tomyn said in a statement to the Source. "Tibbar remains fully committed to the project and is completely focused on meeting its commitments to WAPA and to its corporate and individual business partners on St. Croix," she said.
WAPA Executive Director Julio Rhymer said Thursday that the terminations resulted from Tibbar's inability to fulfill the terms and conditions of its agreements with WAPA. In an Oct. 5 letter, counsel for WAPA served notice of the termination, citing the company's failure to provide evidence of its capacity to secure funding for the project, according to the authority.
"Our legal counsel detailed the breaches of both agreements, which made it necessary to move for termination." The termination followed a 30-day period provided to Tibbar to cure the defaults that WAPA initially cited in August, according to WAPA.
The Legislature considered and then rejected a proposal to lease land to Tibbar at a low price to facilitate the project. The Government Employee Retirement System considered a request to loan Tibbar funds under its alternative investment program but voted against it.
Back in 2013, when WAPA's governing board approved the contract, then-WAPA Executive Director Hugo Hodge Jr. said the authority was not at risk if the company failed and was not dependent on getting that energy.