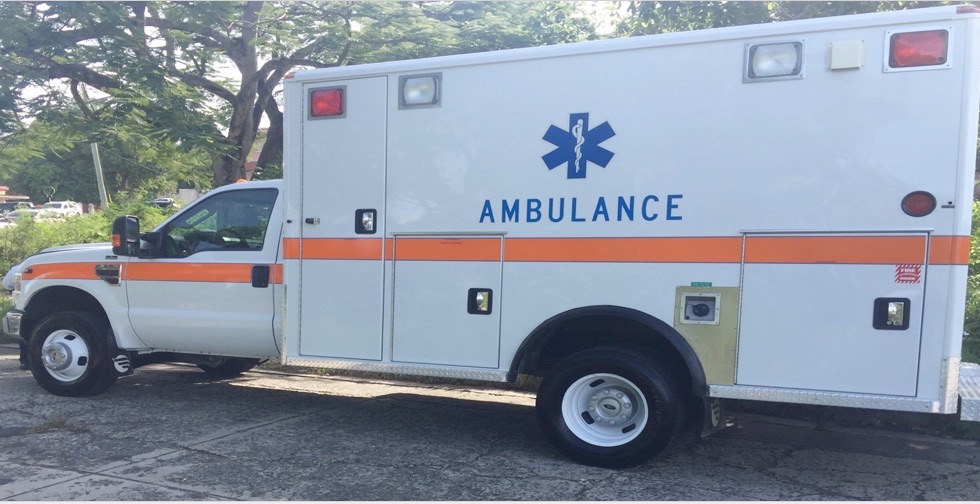 The Department of Health recently received a refurbished ambulance on St. Croix, lessening a long-standing shortage of emergency vehicles, Health officials announced in a statement Monday.
There has been a shortage of ambulances and emergency vehicles, on St. Croix in particular and in the territory as a whole, for a number of years. (See Related Links below)
In June, Health Commissioner Michelle Davis told the Senate that the department "is currently at risk of not being able to respond to 911 emergency calls for Virgin Islanders in need of urgent care."
There was at least one day in June when a vehicle borrowed from St. Croix Rescue broke down and there was no ambulance service for several hours.
"We are down to one to two functioning ambulances on each island on any given day," Davis said, adding that 15 of the vehicles in the ambulance fleet "are 5 to 17 years old. Purchasing new ambulances takes six months or longer," she said.
At the time there were 12 ambulances for St. Thomas and St. John, with another three quick response vehicles. Davis said there is a need for a minimum of three new vehicles for St. Thomas and one new 4×4 for St. John. St. Croix has five ambulances and three more quick response vehicles and that district needs "a minimum of four new ambulances," she said.
Earlier this year, the Senate passed a bill allowing the Public Finance Authority to borrow $10 million on a recurring, revolving basis to buy vehicles, including emergency vehicles, for numerous government agencies.
"The Department of Health would like to extend the utmost gratitude to the Honorable Governor Kenneth E. Mapp, the 31st Legislature, the Public Finance Authority and the Department of Property and Procurement for assisting in and seeing the urgent community need to replace our aging ambulance fleet, in both districts, as part of the $10 million dollars emergency responder's fleet legislation," Davis said in the statement.
"The Department of Health is now able to provide our first responders with the critical tools they need to serve the V.I. community. With the receipt of one of the first refurbished, immediate units for the island of St. Croix, this will instill the confidence of our community in our department to properly respond to critical emergencies in response to deployment via the VITEMA 911 system. The goal of the Department of Health's EMS Division is to respond to all emergencies in a timely and efficient manner and to increase positive patient outcomes. We look forward to receiving the additional ambulances to address the deficits in our fleet shortly," she said.