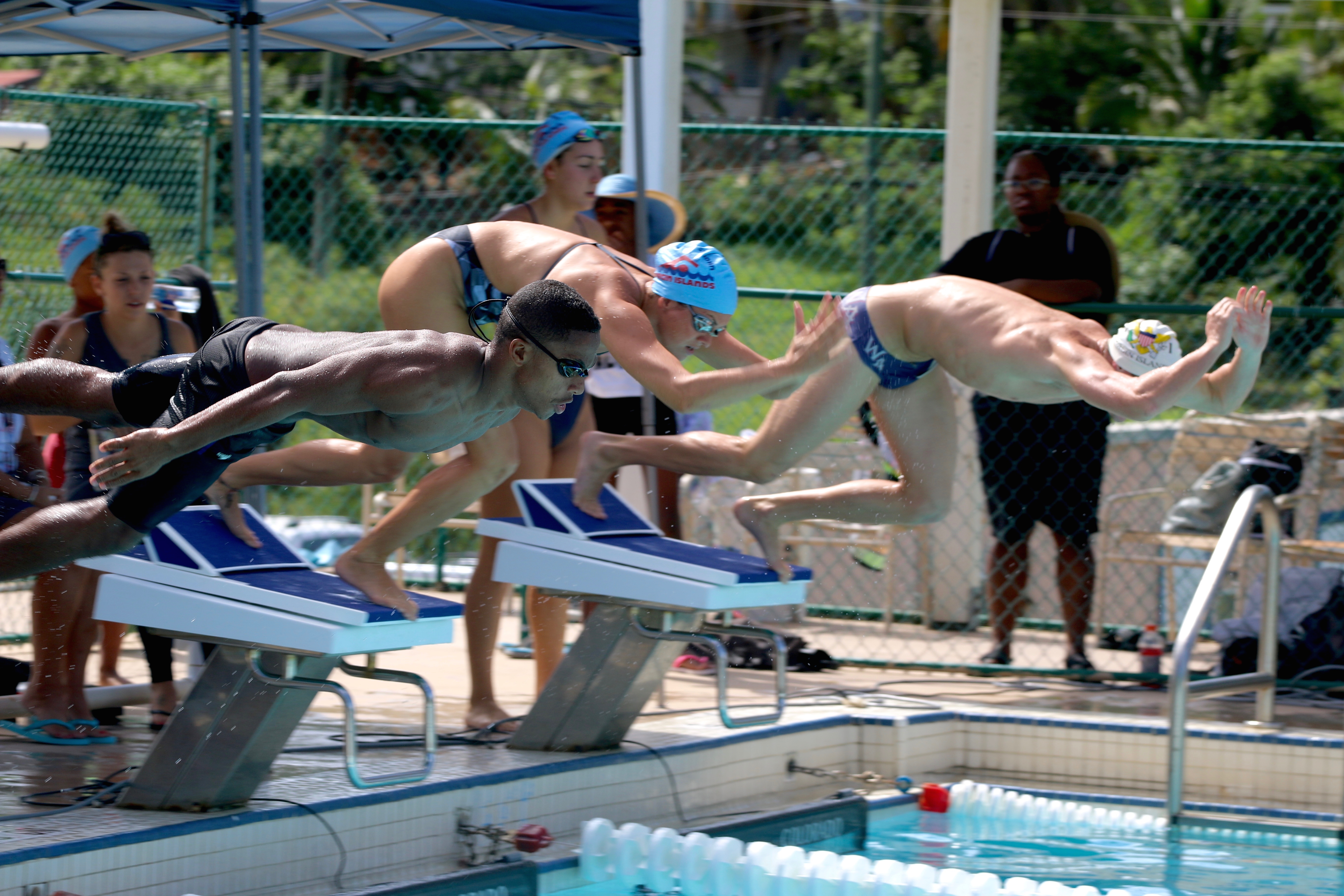 Members of the St. Thomas Stingrays swim team participated Saturday in the first swim meet of the 2016 season. The meet, held in the St. Thomas Swimming Association's (STSA) pool in Estate Nazareth, was attended by more than 100 enthusiastic spectators who cheered and supported the young swimmers.
Four St. Thomas swimmers broke existing Virgin Islands records at the meet. First place finishers, Audrey Moore, Ky Odlum, Mary Killman and Max Wilson, broke existing records in the 100-meter freestyle, 100-meter butterfly, 100-meter backstroke, 50-meter freestyle and 50-meter backstroke.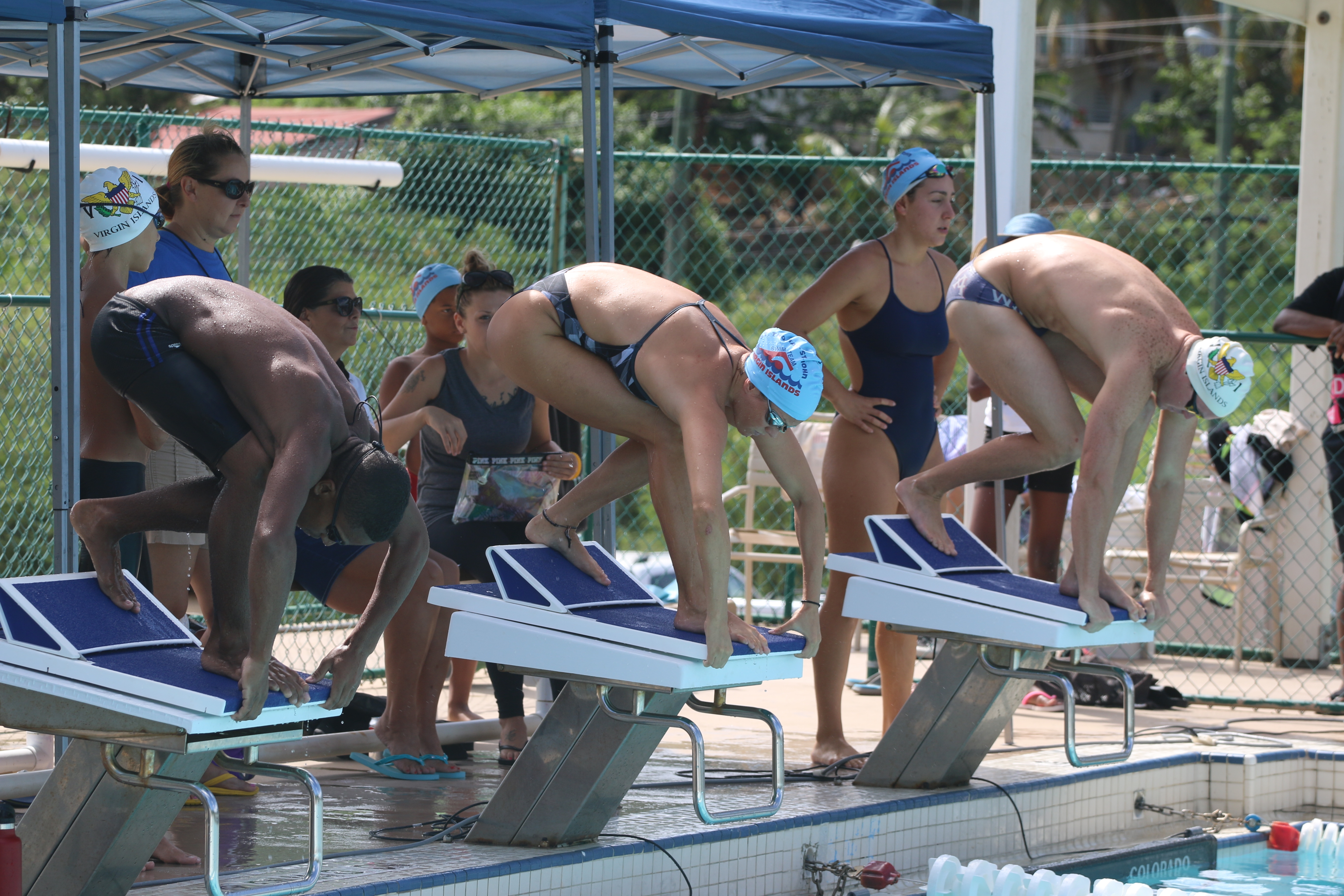 More than 40 Stingray team members of different ages and swimming abilities competed against one another as well as against swimmers from the Makos Swim Team of Tortola, British Virgin Islands.
John Vasbinder, head coach and executive director of STSA, said the meet showed that this season's swimmers are very competitive.
"They really came out fast," Vasbinder said. "They showed that they really are ready to have a great year."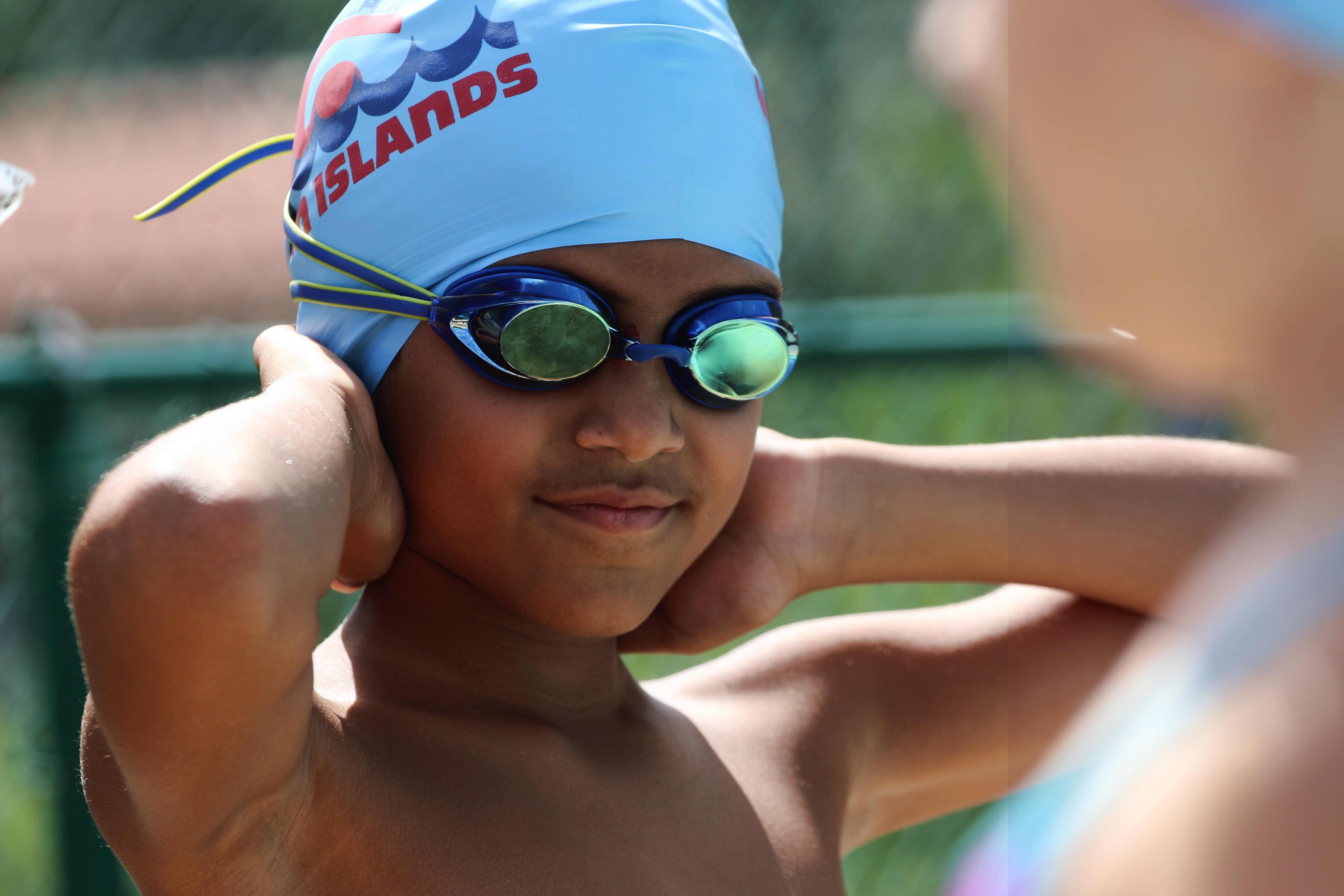 Bonnie Barr, secretary of the STSA Board of Directors and the mother of Stingray Lindsay Barr, watched as swimmers took to their starting blocks. Lindsay tied for first place in the 50-meter backstroke for girls aged 10 and under.
"The kids are excited," Bonnie said. "They have a lot of energy, and there's a lot of enthusiasm for the first meet of the year."
Ellsworth Phillips, coach of Tortola's Makos Swim Club, brought six swimmers to the meet ranging in age from 9 to 13.
Khadija Sampson, the top junior swimmer in the BVI, took first place in the 25-meter freestyle and the 25-meter breast stroke.
STSA is a non-profit 501©3 organization committed to providing and promoting competitive and recreational swimming and water safety programs to its members and all members of the community.
For a schedule of swimming classes, rates and team membership, call STSA at 779-7872.