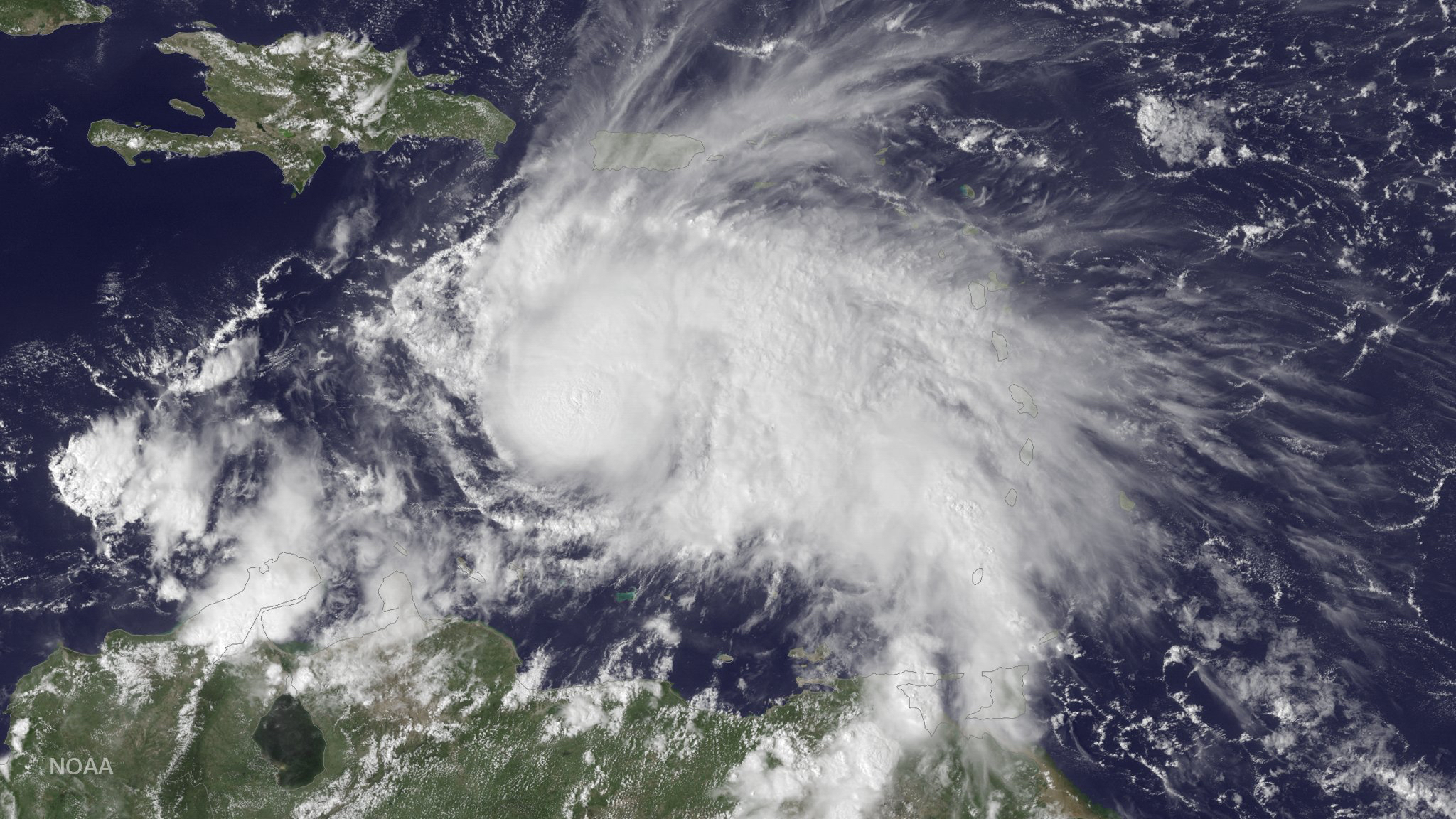 Matthew became the fifth hurricane of the 2016 Atlantic hurricane season Thursday afternoon and though the storm has already passed south of the U.S. Virgin Islands, the National Weather Service continued to warn residents of the territory of the risk of rip currents.
As of the NWS 2 p.m. roundup, Matthew was centered south of the territory, near South America. But though the storm is at this stage only a category 1, is is big, covering most of the Caribbean and with tendrils stretching across the Virgin Islands.
The NWS warned that a high risk of rip currents remains in effect through late Thursday. Rip currents are powerful channels of water flowing quickly away from shore. They occur most often at low spots or breaks in sandbars and in the vicinity of structures such as groins, jetties and piers.
Rip currents can drag an unwary swimmer or surfer away from the shore, and the swimmers can exhaust themselves struggling to get back to the beach.
"If you become caught in a rip current, yell for help. Remain calm, do not exhaust yourself and stay afloat while waiting for help," the NWS alert said. "If you have to swim out of a rip current, swim parallel to shore and back toward the beach when possible. Do not attempt to swim directly against a rip current as you will tire quickly."
The forecast called for high waves and surf, with breaking waves between 6 and 9 feet tall, through Thursday night.