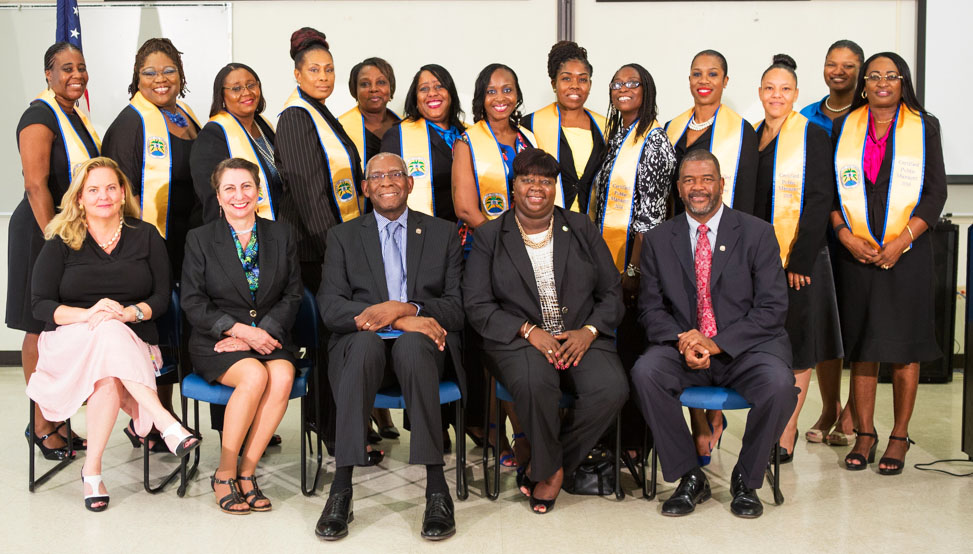 The University of the Virgin Islands Certified Public Manager program (VI-CPM) distributed certificates to 30 graduates across two ceremonies last week. The graduation ceremony took place on Tuesday, Sept. 13, on the St. Thomas Campus and on Wednesday, Sept. 14, on the Albert A. Sheen Campus on the St. Croix Campus.
Graduates of the program on both campuses spent 12 months acquiring the skills they would need to bring change, innovation and cutting-edge leadership techniques to a variety of government offices and agencies in the U.S. Virgin Islands.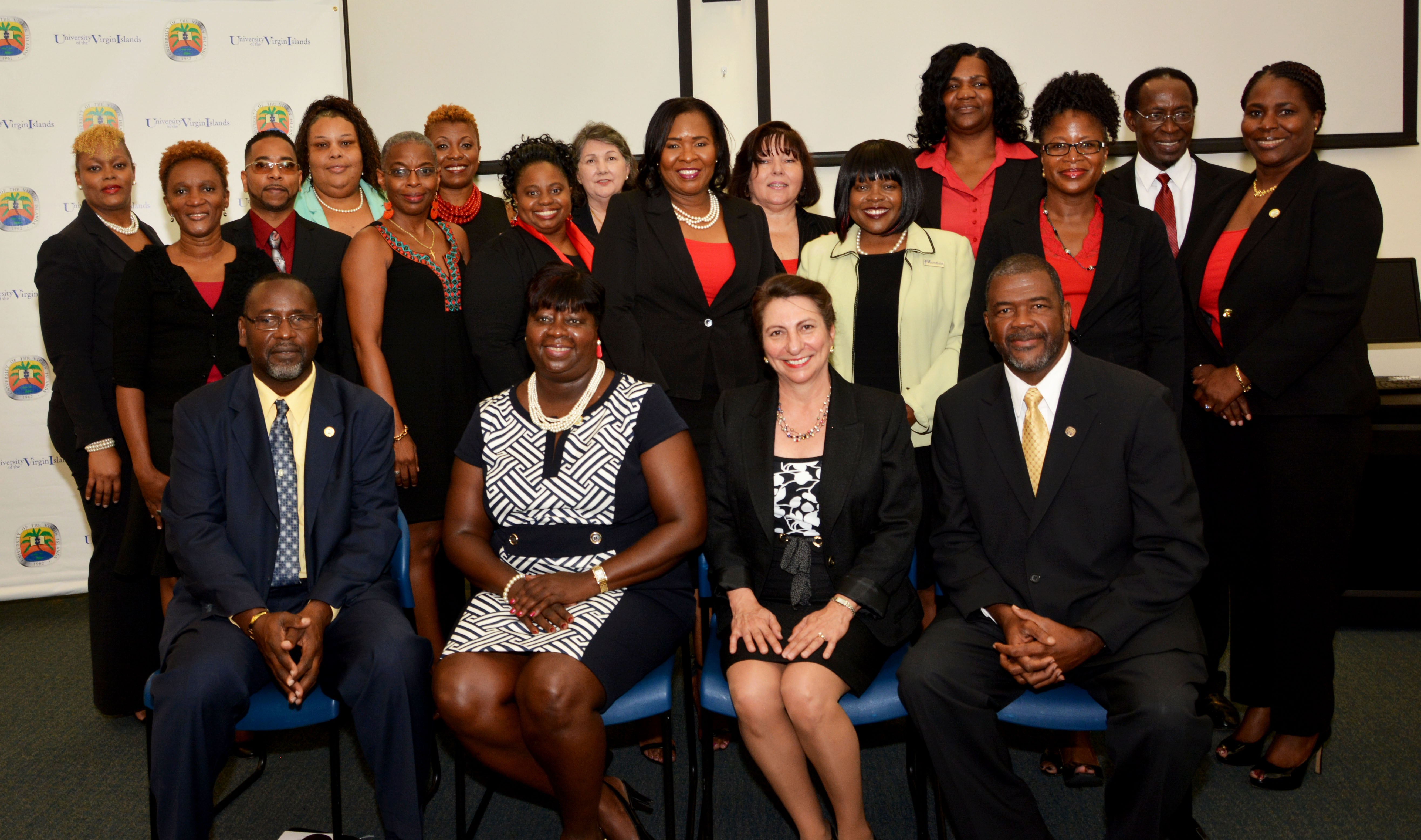 "We are extremely delighted to be graduating the second cohort of 30 middle and senior level managers who today earn the nationally recognized designation of Certified Public Manager," said Dr. Haldane Davies, vice president of business development and innovation, and executive director for the Foundation for the University of the Virgin Islands Inc. "This USVI CPM program is dedicated to advancing and sustaining our public service by providing a deep bench of qualified and innovative individuals to hold the reins of government well into the future."
Launched in July 2013, the VI-CPM is a collaborative effort between the Division of Personnel (DOP) in the Office of the Governor and the UVI Institute for Leadership and Organizational Effectiveness (UVI-ILOE). This program, managed and delivered by UVI-ILOE on both UVI campuses, is a nationally-accredited academic and professional development initiative that is produced in partnership with the V.I. Government.
This year's graduates include managers from the Department of Justice, the Department of Human Services, the Department of Education, the Bureau of Corrections, the Office of the Lieutenant Governor and the V.I. Housing Authority, among others. Each student focused his or her studies around a specific project such as restructuring an office, deploying a new computer system, or launching a new program or initiative for employees.