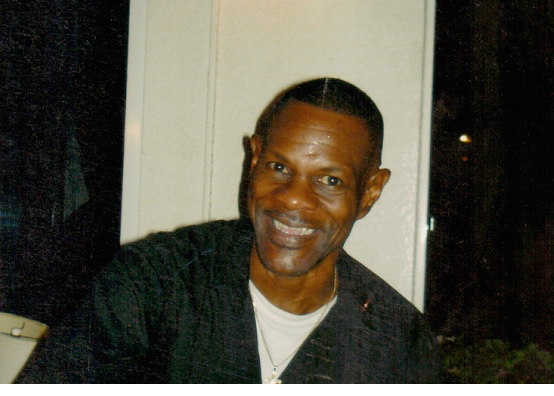 You can't help imagining a smoky blue aura enveloping Dennis Frett as he sits down to the piano. There's something reassuring in his quiet smile and an almost palpable confidence that runs right down to his fingertips as he places them on the keys. Sit back and relax; a master is at work.
Frett has been entertaining island audiences for all his adult life – and then some.
"I would say about 45 years," he said, starting when he was still attending Charlotte Amalie High School. "I played for the prom; I played for Introductory Night."
Although later he did take a few music courses at what was then the College of the Virgin Islands (now University) Frett is essentially a self-taught musician.
"As a kid, my mom bought my sister a toy piano for Christmas," he recalled. He was fascinated by it and sort of adopted it away from his sister. "She never really wanted it, and I was curious. It had colored parts on it and there was a book that came with it … I took the time to figure it out."
He took whatever opportunities he could to practice on a real piano. His mother used to send him on errands to the home of a minister and his wife.
"They had a very old piano," and didn't mind if a little boy used it now and then.
"I really don't read music," Frett said. "I know what's on a staff … I know from C to C is an octave … There's a musical alphabet, and I can read very, very slow."
He's more than made up for a dearth of formal training with an abundance of natural talent and a passion for music.
When he was just starting out, he put a band together, drawing on some of the students who played horns in the CAHS marching band, and he even arranged songs for the group. "I knew what harmony was," he said, by way of explaining his skill at arranging.
"Most of what I do is improvisational," he said. In fact, if he gets an audience request for a song he doesn't normally play, he sometimes can come up with a fair rendition anyway. "My ear is very keen to notation and to melody." Some of those requests end up being favorites. "That's how you build your repertoire."
It's a point of pride for Frett that he makes his living doing what he loves. He said he had two different day jobs shortly after high school, one selling paint and one selling jewelry.
"I've never worked 8 to 5 again," he said. "I was trying to prove to myself: 'You can do this. You don't need an 8 to 5.'"
In his decades long career, Frett has played at stateside venues, particularly New York, and in the Caribbean, including an appearance at independence celebrations on Nevis. But he spent most of his life on his native St. Thomas, where he's played with a number of different groups, with a partner, and as a solo. He's probably performed in every hotel on the island, most of the restaurants and at untold numbers of house parties and special events.
"There is an industry here for music," he noted, saying it was especially strong in the '70s, '80s and '90s.
For a while he was part of the Keith Husband trio. Later, Husband told Frett about an opportunity at Pineapple Beach Resort. The catch was that the hotel wanted a combo, and a vocalist. Frett got together with a drummer and a bass player, "and none of them sang anything, and that's when I had to learn to sing."
If he sounds a little like Nat King Cole, that's because he's a fan. "I always admired him," Frett said.
Although he can play a variety of styles, currently it's the breezy jazz-infused songs Frett offers at a piano bar that are popular with locals and tourists and keep him working steadily.
Sometimes, the audience is so rapt, "They're watching and they're taking the notes out of my mouth," Frett said. Other times, an audience may be noisy, with people so deep in their own conversations that "you become elevator music."
But that doesn't bother him too much, he says, because whether you're listening or not, the sound is part of the atmosphere.
"Eventually I'm gonna touch you," he said. "I know this because that's music."
Frett plays at happy hour at Grand Cru from 6 to 8 on Wednesdays. Until the end of the month, when he goes on vacation, he also can be found at Bluebeard's Castle from 6:30 to 9:30 on Fridays and Sundays.