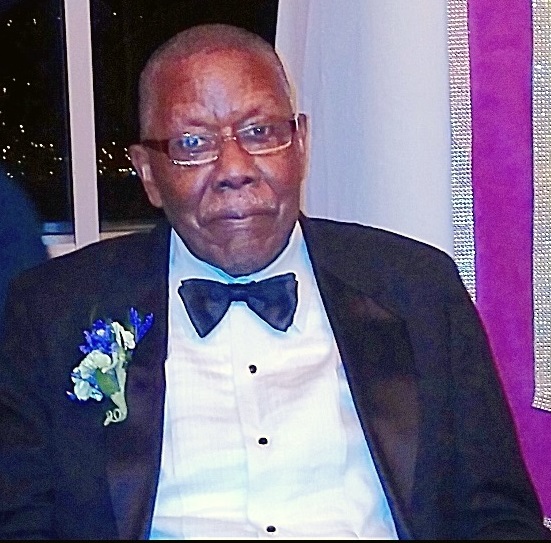 Allen Adonis Canton died at his residence on June 6. He was 87 years old.
Allen Canton was preceded in death by his son, Allen Adonis Canton Jr.
Allen is survived by his wife, Alice Connor Canton; daughters: Esther and Annice Canton; stepdaughter, Kaye Connor; adopted daughter, Delrease Roberts; grandchild, Kayla Daniel; sisters: Ivanna Inniss, Lillian Greaux, Mae Odlum, Harriette Canton and Clarice Canton Comissiong; brothers: Roy, Ira, Allan and Alvin Canton; stepgrandchildren: Aquellah Cantois, Akino David and Ajiyhri Graham; sisters-in-law: Faye Brooks, Ivy Connor Mills, Gloria Kelsick and Valencia Reed; brothers-in-law: Bernard Connor and Vernon Reed; and special nieces: Nauricia Simmons, Nordelita Charles, Marilyn Jackson, L. Beverly Gumbs, L. Berecia Boyce, Marva Newlin, Jasmine Connor Miller and Maureen Rabsatt.
He is also survived by special nephews: Dr. Frank Odlum, Dr. Gilbert Comissiong, Lionel and Leroy Canton, and Ronald Stout; special godchildren: Ruby Amey, Carlene Thomas, Rita Todman Francis, Areshma Niles and Akino David; and special cousins: The Honorable Myron Jackson, Leona Vanterpool, Dr. Gilbert A. Sprauve, Gaylord A. Sprauve, Glychris A. Sprauve, Rev. Ralph Prince and Mrs. Rosalind Prince, Mary Harley, Eileen Hendricks Prince, Roslyn Jacobs and The Rev. Dr. Errol Connor.
Other survivors include pecial friends: The Honorable Wilma A Lewis, (Chief Judge, District Court of the Virgin Islands), Juta Lewis, The Honorable Ishmael Meyers and Mrs. Gwendolyn Meyers, The Honorable Ive A. Swan, (Associate Justice VI Supreme Court), Attorney Vincent Frazer, Dr. Alfred O. Heath and the Class of 1947, Lubin Roberts, Irma B. Sewer, Veronica Bruce, Bill and Evon Fulson, Hitma Moore, Petronella Linson, Yvette McBean, Elpert Brown, Vancito and Clarice Gumbs, Samuel Freeman, Mona Mingo, Pastor Amanda and Mr. Warren Bowry, Pastor Petronella O'Neal, Lorraine Vialet, Marilyn Malone, Johnny and Eugene Etienne, Jean Armstrong, Una Turnbull, Isa England, Romanita Farquhar, Lenox Ravalier, Enid Danet, Gloria Questel, Albert Mercer and The Ushers' Board at Memorial Moravian Church; as well as many other relatives and friends too numerous to mention
Relatives and friends are respectfully invited to attend the first viewing from 5-7 p.m. on Wednesday, June 15, at the Celestial Chapel – Hurley Funeral Home. The second viewing will take place from 9-10 a.m. on Thursday June 16, at Memorial Moravian Church. The service will follow at 10 a.m. Interment will be at the Memorial Moravian Cemetery.
The family requests that an offering be received during the service towards the building of the new Moravian Multipurpose Educational Center.
Arrangements are under the care of Hurley Funeral Home and Cremation Center of St. Thomas and St. John.