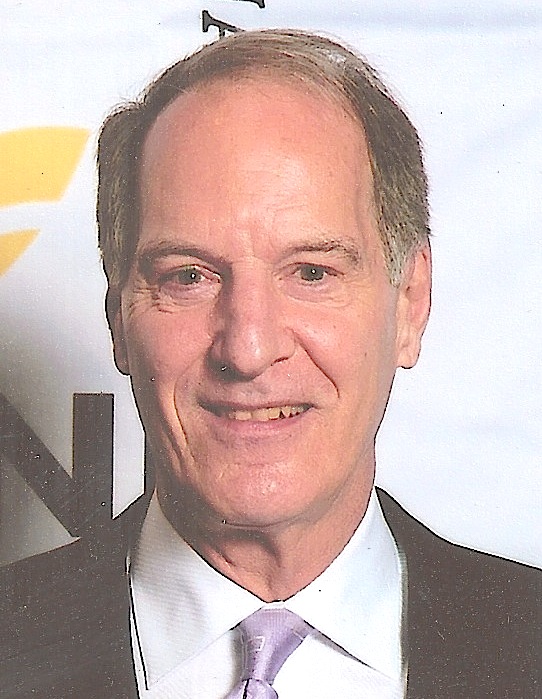 Pessimism is a bad and dangerous thing. It is almost always self-fulfilling. If you believe that nothing good can happen, it won't.
Pessimism also leads to a search for scapegoats, someone we can blame for our misfortunes.
In the worst case, pessimism leads to despair, opening the door for terrible things that happen to individuals and whole societies.
In the United States, the traditional antidote for pessimism has been optimism, the "morning in America" routine. Given the flaws and destructive tendencies of humans as a species, optimism isn't such a hot idea either. Except at an individual level, it is usually the path to either pessimism or delusions.
Getting rid of pessimism and optimism leaves us with hope and faith; the belief that, even if we don't know what the outcome will be, we need to make a best effort. And, a best effort that includes everyone, not just me and those like me.
Avoiding falling into the pessimism trap gets harder by the day. And politics is the main thing driving the erosion of hope and faith.
Louise Penny writes wonderful mysteries about the rare crimes in a tiny hamlet called Three Pines in Quebec. In Three Pines, people rarely read national newspapers or watch television news. They are indifferent to politics. The people in Three Pines seem much happier than people that I know who are obsessed with the rise of Donald Trump and the possible dawn of a fascist America.
I received a call from the Trump campaign. They played a message from Trump, an all out attack on Hillary Clinton who, it turns out, was responsible for everything from the kidnapping of the Lindbergh baby to Benghazi to the closing of the coal mines. It was a forecast of what is to come. When the Trump fan came back on the line, I told him that his immortal soul would burn in hell for all eternity for being part of this movement. He hung up.
The more I think about it, the more I feel that those people up there in Three Pines may be onto something.
Which brings us to the Virgin Islands. Politics on the mainland are not a charade. They are far too toxic for charade status. In recent years, they have spiraled down toward becoming a national disaster. A 21st century congressional hearing consists of mostly-know nothing, business worshipping senators and representatives trashing appointed government officials. These officials have committed three sins: they work for the Kenyan Muslim president; they work for the hated "government"; and they are usually trying to do something that prevents the interest group that finances the elected official from destroying the planet. It's all pretty cynical.
In the Virgin Islands, it is different, but equally cynical and, if possible, even more dangerous and destructive. Except for a periodic grandiose outburst, there is no false optimism in the territory. Pessimism is firmly in the driver's seat. And it produces a true charade.
In contrast to the mainland, where elected representatives score points by preventing things from happening and try to weaken the government that they hate, Virgin Islands officials pretend to actually make something happen. Here is how it works. A senator proposes a program to do something good. ("And I fought for…".) In testimony, the spokesperson for the relevant agency says that the program "might" do some good," informs the panel that they are already doing whatever has been suggested, and finishes by saying "show me the money."
Needless to say, there is no money forthcoming for "the program," and nothing comes of the proposal. But the senator has a talking point and the department official can go back to whatever they were doing or not doing. Nothing happens, except for the deepening of cynicism and the reinforced belief that nothing ever changes here.
And those in charge depend on a bad case of amnesia on the part of the public.
The danger in this situation was underscored by the recent call for a "ceasefire" among violent gangs. Now there is a real draw in a largely tourist-based economy: Be sure to visit beautiful St. Thomas during our two-week ceasefire.
As St. Croix learned in the mid-1970s, the territory is just one or two crimes away from a devastating blow to its economy, let alone the lives of residents who would like to live in peaceful communities and to be able to go out at night.
In the call for the "ceasefire," we had all of the standard ingredients: the hand wringing, ("nobody will step up to the plate."), the call for action without clear commitments on who would do what, and the usual inability to focus on an issue without mixing in every other problem on earth.
Then there was the evidence of collective amnesia. What no one mentioned, was that community, government and business leaders came together just two years ago and hammered out an anti-violence plan. That plan was based on proven results for combatting gang violence in similar communities. The plan incorporated a clear and targeted criminal justice strategy, community involvement and a solid and achievable services initiative for those who wanted to change their lives.
What happened to that plan? Did it disappear down the memory hole? If you cease to believe that anything will happen, why should you "step up to the plate"?
Full stop: There are lots of committed and talented people in the Virgin Islands. CAPA is just one example of this talent pool. But their effectiveness is repeatedly compromised when there is failed execution of plans and every day is Amnesia Day with respect to what has been done before. Stagnant pools bread cynicism and pessimism as fast as they do diseases.
The starting point for solving any problem is naming it. In this case, that means facing the reality of pessimism and deepening cynicism. Defeat them, and the door to real progress opens. People will begin to see the great value in pulling together to achieve real goals. Don't, and people give up or, even worse, start searching for a savior.