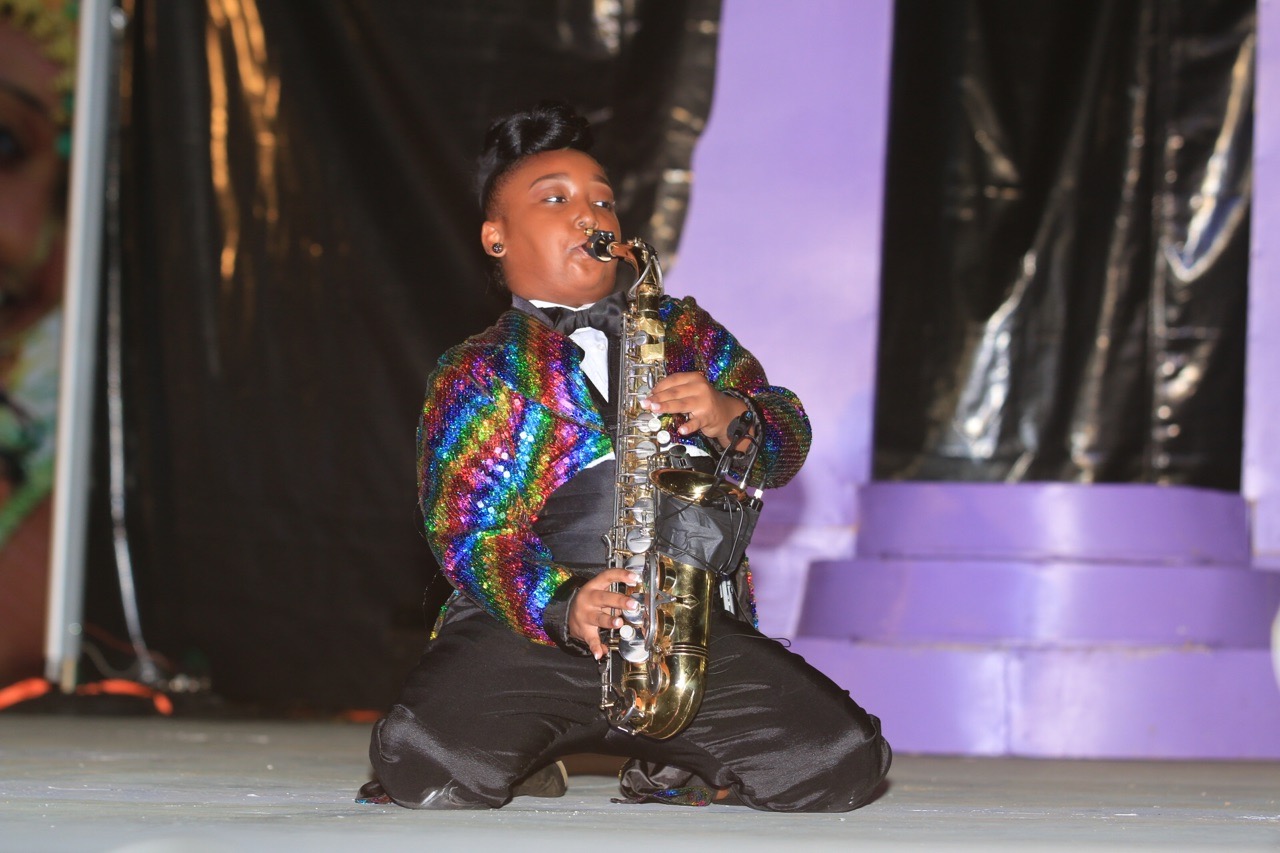 Wins in the categories of Best Madras Wear, Best Talent and Best Intellect earned nine-year-old Leila Evelyn the 2016 V.I. Carnival Princess Selection Show crown.
Evelyn, a student at the All Saints Cathedral School, also picked up the award Sunday for Miss Cooperative.
The announcement was made close to midnight Sunday as the Princess Show wrapped up at Lionel Roberts Stadium, where an island-wide power outage caused delays right until the end. While the stadium lights never came back on, generators were used to power the stage and sound, and V.I. Carnival Committee members gave each of this year's five contestants a little extra time in each category to make up for the outage.
Evelyn's best performance came in the talent section, where she did saxophone renditions of famous Jam Band songs as a tribute to its late frontman, Trevor Nicholas "Nick" Friday. The crowd went wild after she finished the act with "Carnival On St. Thomas," the song that also inspired this year's Carnival theme.
Joining Evelyn on stage was first-runner-up Paris Chin from Yvonne E. Milliner-Bowsky Elementary, and second-runner-up Sainyah Jackson from Gladys A. Abraham Elementary. Jackson also picked up the award for Best Evening Wear.
D'Naeja Todman, a sixth grader at Ulla F. Miller Elementary, also won Miss Congeniality and Miss Photogenic.
Rounding out the group was nine year old K'ylese Gumbs from the Calvary Christian Academy.