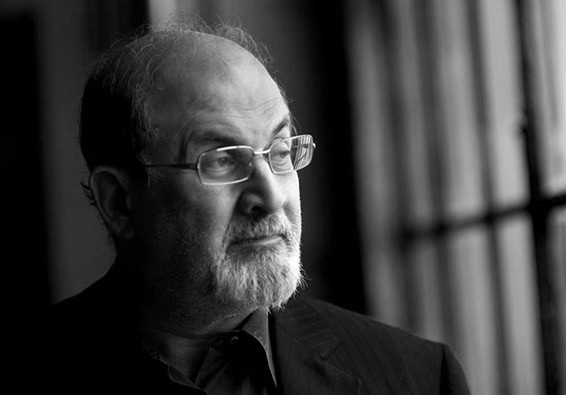 Internationally acclaimed author Salman Rushdie will speak on St. Croix this spring as part of the second annual Virgin Islands Literary Festival and Book Fair.
Rushdie is the author of a dozen novels and winner of the Booker Prize, a literary prize awarded each year for the best original novel written in the English language and published in the United Kingdom.
He is best known for his novel "The Satanic Verses," and the furor that followed its publication when Iran's Ayatollah Khomeini issued a "fatwa," or death sentence, against the author for blaspheming against Islam. That order has never been rescinded and state-run media outlets in Iran recently offered a $600,000 reward to add as a bounty on the author.
The V.I. Literary Festival is slated to take place April 20 through 23 with events highlighting and celebrating literature's role in culture and society. New York Times bestselling author and Virgin Islander Tobias Buckell also will be a featured participant and other highlighted guests include authors Jamaica Kincaid, Elizabeth Nunez and Sir Earl Lovelace.
Talks, workshops and panel discussions, as well as book sales and signings, will take place at the University of the Virgin Islands and locations in Christiansted and Frederiksted.
Born in Pakistan and raised in England, Rushdie is now a "university distinguished professor" at Emory University in Atlanta. Along with his Booker Award and being knighted, his awards and honors include the Whitbread Novel Award, the Golden PEN Award and the PEN Pinter Prize, the Norman Mailer Award and the James Joyce Award, among many others.
More information on the Virgin Islands Literary Festival, including a schedule of events, can be found online at www.vilitfest.wordpress.com.