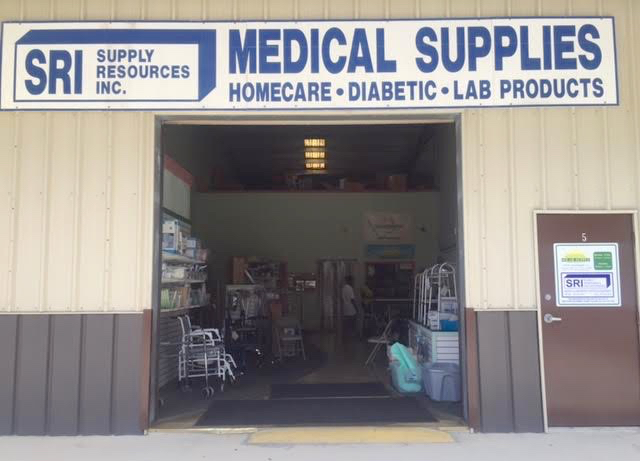 Looking for a sphygmomanometer? How about an otoscope?
If you're a health care provider, you might need the former to measure blood pressure in an artery, or the latter to examine a patient's ear.
Supply Resources Incorporated (better known simply as SRI) has been providing just such medical instruments, along with more recognizable products, to the Virgin Islands since 1989. Based on St. Thomas, it serves the territory, the British Virgin Islands and other islands in the Caribbean.
Operations manager Lynn DeLaney says the company supplies "everything from a Band-Aid" to the most specialized medical equipment. Its website lists an array of products ranging from scalpels, sterilizers, sutures and IV solutions to microscopes, incubators, and exam tables.
SRI works with hospitals, doctor's offices, and diagnostic laboratories as well as with veterinarians and even animal shelters, DeLaney said. Unlike some other medical supply companies in the Virgin Islands, it also maintains a storefront to sell directly to individuals.
Residents needing crutches, a cane, a wheelchair or other devices can visit the SRI outlet in the Fortress Storage complex, behind the Schneider Regional Medical Center on St. Thomas.
It's probably not the biggest medical supply company in the territory, DeLaney said, but it's the oldest.
President and founder Leslie White was living and working as a medical technician on St. Croix when Hurricane Hugo struck in 1989, DeLaney said. Her home was destroyed and she and her husband moved to St. Thomas where she started SRI "basically out of their living room."
The company has grown considerably since then, but still operates with a small staff. There are five employees on St. Thomas and one on St. Croix, DeLaney said.
In the Virgin Islands, SRI is the exclusive representative of an independent medical supply buying co-op known as IMCO, DeLaney said. The company attends the annual IMCO conference, where it stands out because other members specialize in just one or two services.
"Because it's such a small market (in the islands) we kind of have to know a little bit about everything," she said. "We do everything," although "we really specialize in hospital and medical supplies."
Another difference from SRI's stateside counterparts is the marketplace atmosphere. According to DeLaney, there is more cooperation than competition in the Virgin Islands.
Each of the three medical supply companies in the territory fills a slightly different niche, and they support one another. If one supplier is temporarily out of a commodity, another company will step in and provide it.
"We all have to work together," DeLaney said. "We speak on a daily basis."
DeLaney started at SRI in 1993. Except for a stretch of nine years when she lived on the mainland, she's been with the company since then. She said there have been few changes in the types of medical equipment and supplies offered over the years, although there has been ongoing improvement in specific instruments.
The biggest change in the delivery business is attributable to technology.
"Back in the day" orders were handled by phone and fax and it wasn't unusual for them to take a couple of weeks, she said. Now it's all through the internet and orders are filled virtually instantly.