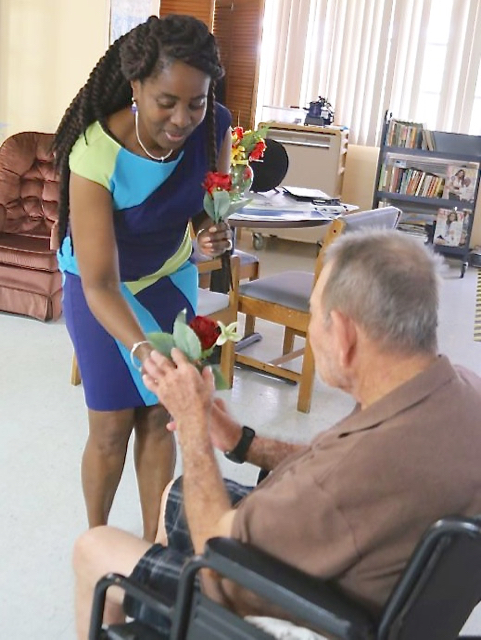 Inner Wheel Club of St. Thomas members celebrated National Inner Wheel Day with a weekend visit on St. Thomas to Sea View Nursing Home, where they spent the afternoon Sunday singing, reading and talking to residents.
The club has been in the territory since 1978 and, according to president Paula Edwards, was originally formed by the wives of men in the island's Rotary Club affiliates.
"Back then, Rotary was only exclusive to men, so our organization was formed for the wives and other women that also wanted to participate and make a difference," Edwards said.
Inner Wheel mostly works with women and children and on a national level, members donate to the Inner Wheel USA foundation, which provides myoelectric limbs for children.
"Even though that is the main focus, there are populations like our senior citizens that are also in need of attention," Edwards said. "Internationally, our members today are going to be doing any type of event that promotes friendship, and we are coming here to share some of that same joy with our elderly."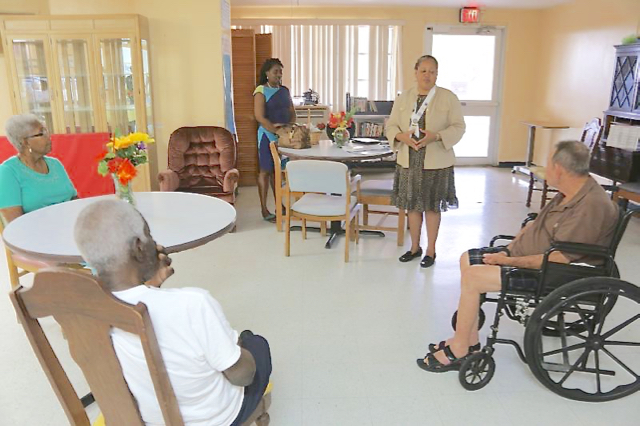 Each Sea View resident was also given a rose by the organization's members.
"Because they are not always able to go out, we wanted to come to them, bringing our happy face and our happy cheer," Edwards said about Sunday's visit. "We want to keep them engaged, and we're here to give them all the time and attention they need."
Edwards said the territory's club now has 35 members, including men, and but is always looking for more.
More information on he club and its activities is available by calling 340-998-1230 or on the club's Facebook page (See Related Links, below.)