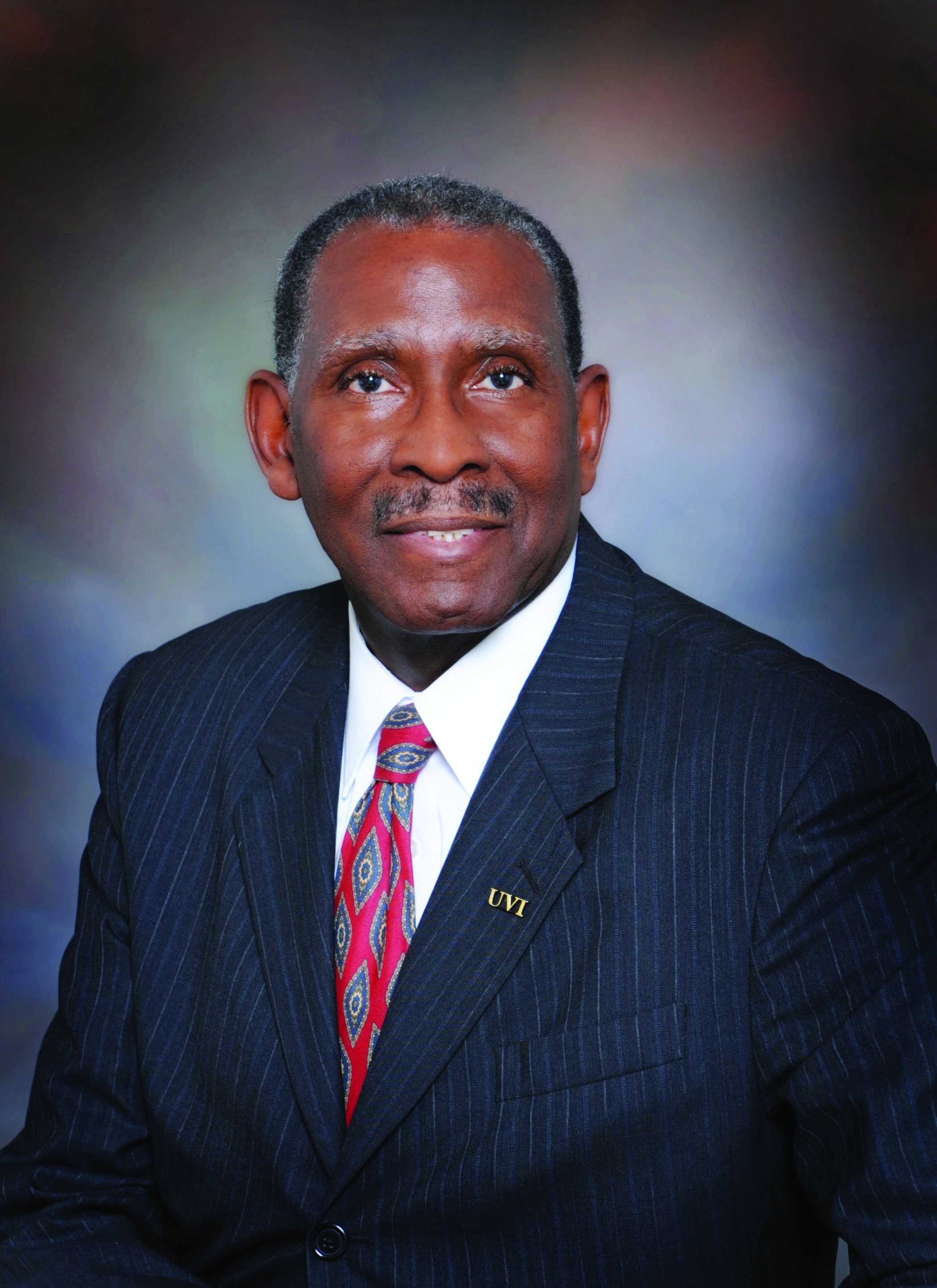 University of the Virgin Islands President David Hall will be honored with the Thurgood Marshall College Fund's (TMCF) Educational Leadership Award. President Hall will be presented with the award at the 27th Annual Thurgood Marshall Awards Gala in Washington, D.C., in November.
The gala, themed "Developing Minds… Delivering Dreams," celebrates the achievements of visionaries who have used their status to impart a positive impact on the lives of students and publicly-supported historically black colleges and universities (HBCUs).
"Dr. Hall is one of the hardest working, steadfast leaders in the HBCU community," said Johnny C. Taylor Jr., TMCF president and CEO. "There are few higher education executives who have the ability to lead with vision – always seeking cutting edge solutions and creating a vibrant 21st century HBCU. Dr. Hall is one of those rarities, and we are looking forward to honoring him with the Educational Leadership Award at our Annual Awards Gala."
The TMCF Education Leadership Award is the highest individual award presented annually to a president of an HBCU who has demonstrated outstanding business, academic and visionary leadership through effective management of his or her institution.
"When I think about all of the outstanding academic leaders at Historically Black Colleges and Universities across the nation, I feel extremely blessed to be selected to receive the Academic Educational Leadership Award from the Thurgood Marshall College Fund," said President Hall. "Those who have been honored in the past constitute a stellar list of individuals who have made a tremendous impact on higher education, and I am honored and humbled to be included in their ranks."
"My recognition is a direct result of the wonderful and dedicated students, faculty, staff and administrators at the University of the Virgin Islands, who I am privileged to work with every day," he said. "The best judge of leadership is the quality of the people who help create, inspire and sustain the leader. I am fortunate to work with so many outstanding academic leaders at the University of the Virgin Islands, and collectively we are on a 'pathway to greatness'."
Dr. Hall was born in Savannah, Ga., and attended public segregated schools until he graduated. He was awarded a full athletic scholarship at Kansas State University where he was named an "All American" for his athletic and scholarly accomplishments. After graduating from Kansas State, he played professional basketball in Italy.
Hall received his doctor of jurisprudence from the University of Oklahoma, where he also earned a Master's Degree in Human Relations. He holds both a Master of Laws degree and a doctorate of juridical science from Harvard Law School.
He practiced law with the Federal Trade Commission in Chicago before becoming a law professor. Having taught law for more than 25 years in the law schools of the University of Mississippi, the University of Oklahoma and Northeastern University, Hall has enjoyed a distinguished career as an educational administrator and preeminent scholar in the field of law. He also served as provost and senior vice president of Northeastern University, and was the first African-American to hold that position. His publications include works on civil rights, the U.S. Constitution and race, legal education and social justice. Hall has been president of UVI since 2009 and has led the university, guided by the "Pathways to Greatness" 2017 Strategic Plan.
The Thurgood Marshall College Fund (TMCF) supports and represents nearly 300,000 students attending its 47 member schools that include publicly-supported HBCUs, medical schools and law schools. TMCF helps students with a clear intention and the motivation to succeed and acquire a high-quality college education at an affordable cost. Through its scholarships and programs, TMCF plays a key role in preparing the leaders of tomorrow.
Other 2015 TMCF award recipients include:
· CEO of the Year – Samuel R. Allen, Deere & Company CEO
· National Hero Award Recipient – John Brennan, Central Intelligence Agency director
· Thurgood Marshall Legacy Award – Thomas Cole, Sidley Austin LLP partner
· Breaking Barriers Award – Daymond John, FUBU founder and CEO