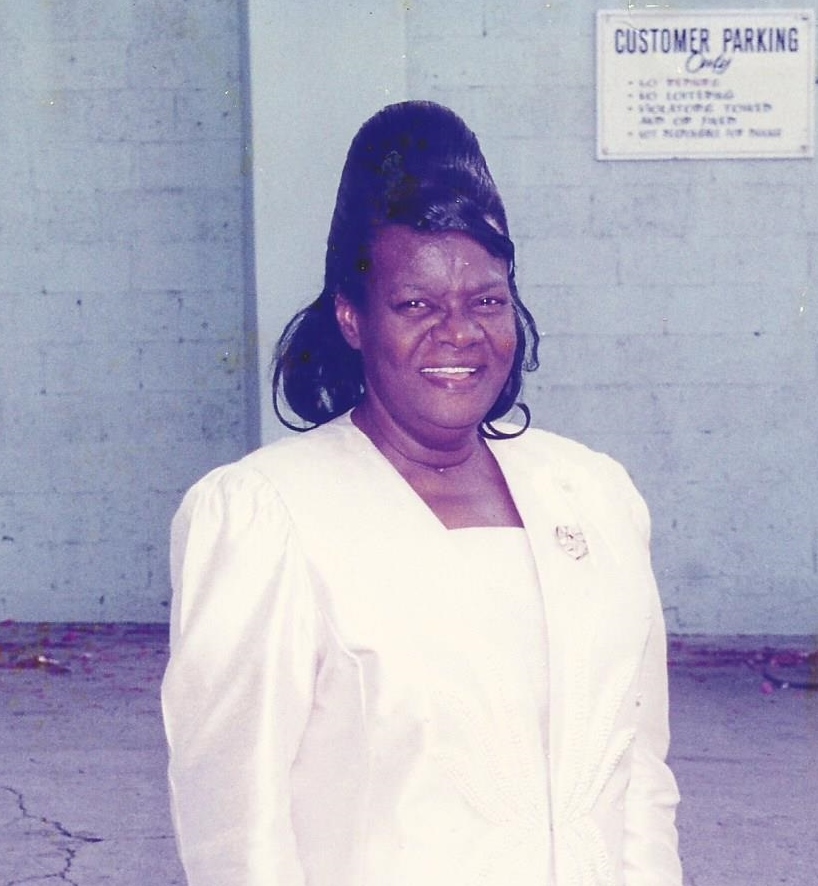 Mary Joanna Dyer of Anna's Retreat, 215-136, St. Thomas, died on Friday Oct. 2, in Ocala, Florida.
She is survived by her husband of 45 years, James Dyer; children: Janette Smithen of Florida, Kenaz Dyer of St. Thomas and Nethaneel Dyer of Florida; siblings: James Corbett of Antigua, Alfred Corbett of Florida and Bridget Eliza Corbett of Puerto Rico; son-in-law, Henry Smithen of Florida; sister-in-law, Mary (May) Corbett of England; brothers-in-law: Terrence Dyer of Maryland and Cyril Dyer of Trinidad;
and grandchildren: Roanavelt Smithen, Ruthlyn Cameron, Rudelle Smithen, Remiel Smithen, Kimiesha Dyer, Kenaz Dyer Jr. and Kenai Dyer.
She is also survived by great-grandchildren: Jaydon Smithen, Jadeyl Smithen, Juztys Smithen, Lauren Smithen and Rod Cameron Jr.; and nieces: Loraine Corbett, Evelyn Carty, Jacqueline Carter, Jennifer Carter, Carol Corbett, Sharon Corbett, Sherma Corbett, Joanne Corbett and Joslyn Corbett-Young of England, Roslyn Carty of Antigua, Jenita Corbett of North Carolina, Vida Chittick of Florida and Grace Corbett of New York.
Other survivors include nephews: Raymond Carty, Michael Carter, Irvin Carter and Carl Corbett of England, Eversley Carty of Canada, Evrod Morris of St. Thomas, Everton Morris and Denfield Morris of Montserrat, Alvin and Herman Corbett of Virginia; cousins: Frances Ryan, Yvonne Ryan, Loretta Ryan, John Daniel, Sandriene Daniel, Linda Linda Lee, Baby Lee, Raymond Williams, Rosalind Fagon, James Daniel, Charlie Corbett, Joycelyn Daniel, Myra Allen, Alfred Corbett, David Corbett, Julie Corbett, Myron Corbett, Mary Ryan, Peter Ryan, William Ryan, John Ryan, Ruth Ethlyn Charles, Iris Jones, Josette Cabey, Reggie Martin Jr., Carol Martin, Cerese Martin, Rev. Edwin White and many others too numerous to mention.
More survivors include some special people: the Lynch family, the Howes family , the Walwyn family, Verona Brown and family, the Boston family, the Gayle family, the Arrindell family, the Ryan family, the Oliver family, the Bradshaw family, Una Lake and family, the Church family, and many others too numerous to mention.
The viewing will begin at 9 a.m. followed by funeral services at 10 a.m. on Saturday, Oct. 17, at Mount Zion New Testament Church of God in Anna's Retreat, St. Thomas, V.I. Interment will be in Eastern Cemetery, Smith Bay.
For online condolences and directions, please visit www.hurleydavisfuneralhome.com
Funeral arrangements under the direction of Hurley Funeral Home – 774-1464.