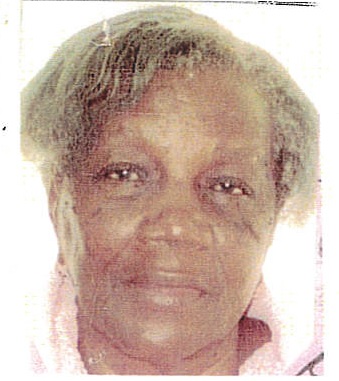 Henrietta L. Ham of Estate Castle Burke died on Sept. 15 at her residence. She was 98 years old.
She is survived by her daughter, Wilma C. Nisbett; son, Carlyle W. Ham; nieces: Elsie Thomas, Cynthia Jahannes, Vassell Goedgedrag-Thomas, Joan Mason, Nylka Blake, Arlene Blake and Enid Huggins; nephews: Ray Blake, Frank Blake, Clarence Davis, Kenneth Thomas and Cecil Thomas; great nieces to include: Peart Watson, Claudette Thomas, Vyda Thomas and Rosalee Charlmagne; great nephews to include: Edward Joseph, Albert Thomas and Theodore David; son-in-law, Calvin "Terry" Nisbett; and godchildren: Vida Hamm and Donna Bradshaw.
She is also survived by special friends: Karen Christian and family, Terry Molloy, Winifred Rowland-Violenus, Mr. and Mrs. Peter Davis, Deloyce Ford, Anna Brewster, Brenda La Force, Grace George, Azarene McLachlan, Valerie Delemos, Claire Roker and family, Dr. Winston Isaac, Dr. Burnell Nisbett and family, Lorna Challender and family, Continuum Care and the Friedensberg Moravian Church family; cousins and other relatives: Henrietta John and family, Sharon Estridge family and Vida Hamm and family; as well as other relatives and friends too numerous to mention.
A viewing will take place at 9 a.m. and a funeral service at 10 a.m. on Friday, Sept. 25, at Friedensberg Moravian Church. Interment will follow at Kingshill Cemetery.
All arrangements are by James Memorial Funeral Home Inc.