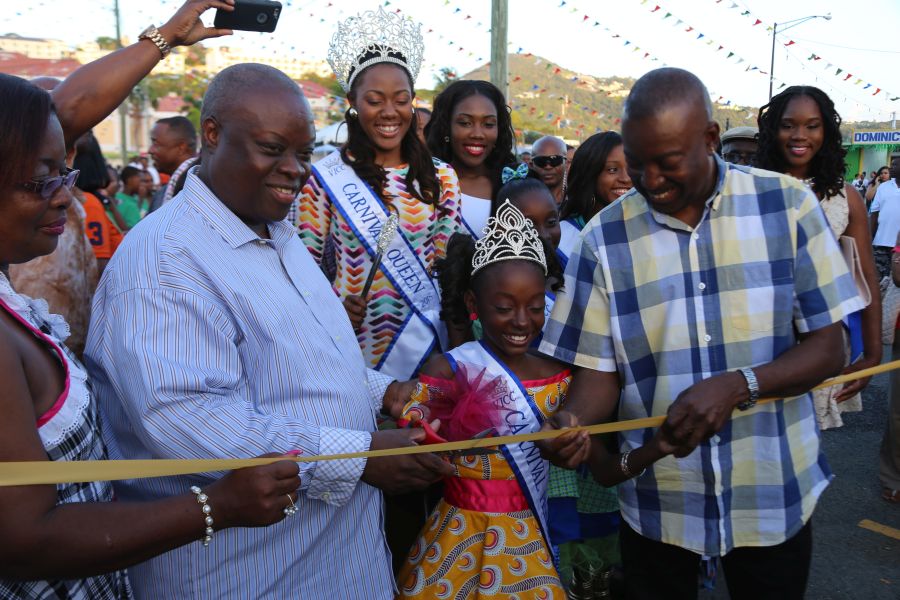 With the stage framed by pieces of his original artwork and a line-up of gleaming Volkswagen bugs in the background, this year's Carnival Village paid tribute to the many passions of honoree Cleve "Grapo" Turnbull.
Many of the 33 booths in the adult Village this year also bear his name, or large images of Turnbull's face painted on the exterior. A well-known local artist who used to decorate many of the booths in years past, Turnbull passed away in 2014, but speakers at Friday night's Village opening event said his spirit and memory lives on in the annual Carnival traditions and through organizations, such as the Paradise VW Club, that Turnbull helped establish.
According to former classmate Sen. Myron Jackson, Turnbull owned one of the oldest Volkswagens in the territory, a vintage silver bug that has been in his family, and passed on, since 1967. Turnbull's 50th birthday party was the start of the Paradise VW Club, whose members turned out in force with their cars during Friday's opening.
A mentor and coach in the Elrod Hendricks West Little League, Turnbull was also honored Friday night by dozens of the league's players, who came out to the event dressed in their full uniforms.
"If he were here tonight, he would have looked around and said, 'wow,'" Turnbull's widow Michille said Friday. "He was a very humble, humble man, but he was a legend in his own right."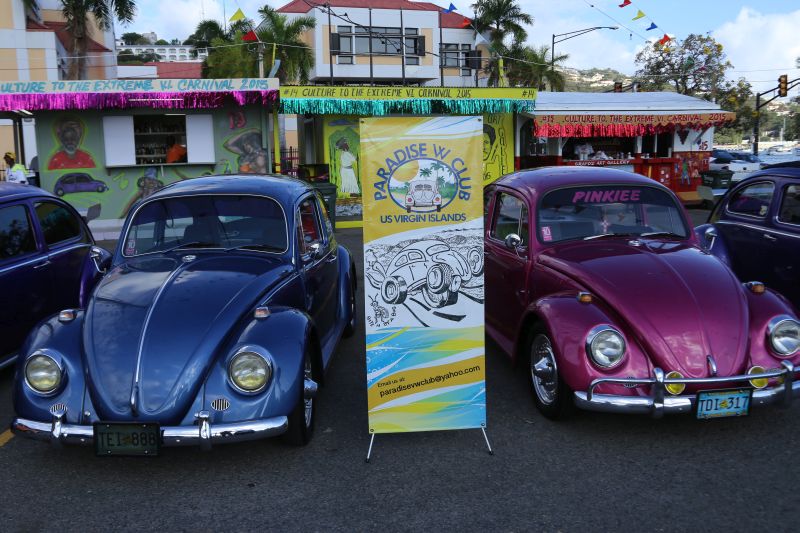 Members of Turnbull's family also joined Gov. Kenneth Mapp, Lt. Gov. Osbert Potter and this year's Carnival queen and princess winners in cutting the ribbon to open both sides of the Village, giving hundreds of children and adults access to a variety of rides, games and food booths selling everything from the traditional fried chicken and Johnny cakes to goat water.
No stranger to the Village, booth owner Helen Hart has been setting up for the past 15 years. Her specialty hasn't changed — it's still seafood rice with conch, whelks, fish and lobster — but Hart said much has improved in the last decade.
"For booth owners, we've been given a few more days, all of this week and next, and I've noticed that there's been a lot of effort to improve the music, which has also helped to bring more people out to the booths than in previous years," she said.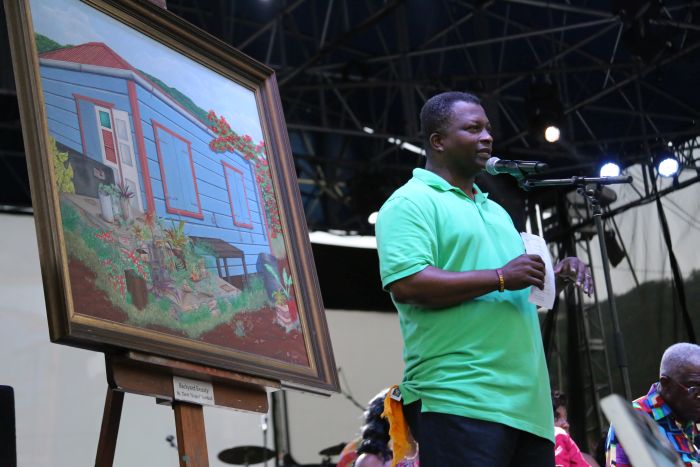 While Hart's booth gave Village goers the chance to buy more local cuisine, several other booths tried something new. Maynard Bougouneu, for example, has been in the Village for seven years, but for the past two, he has traded in the more traditional food dishes for delicious local soups.
"Conch is our big seller, but we also have seafood and crab kalalloo, red pea soup and goat water," Bougouneu, whose booth is called "Try a Thing," said. "We have a few other things, but we try to keep soup as the main thing in the menu and that has been pretty popular. And it's always a lot of fun being here. Hard work, but definitely a lot of fun and we're glad to be back again."
Also back again for another year is Akimo Martin and the crew of the popular "Set deh Trend" booth, which offers vegetarian dishes, seafood and desserts such as funnel cake and fried cheesecake.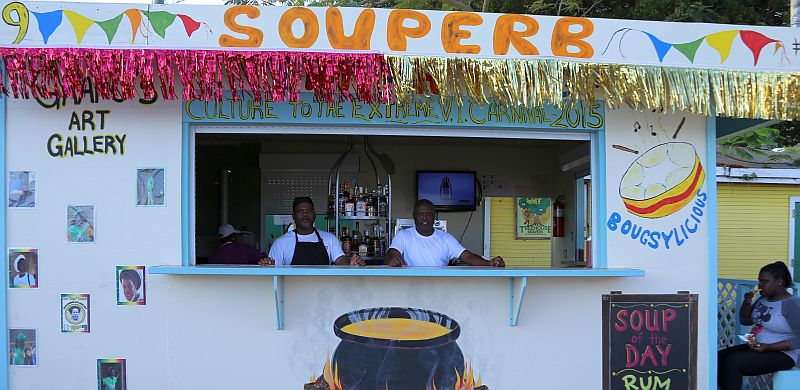 "Our food is good, but what we're really trying to specialize in this year is customer service," Martin said Friday. "We're all here, ready to go, have fun and serve up a good time for our customers and I think we all hope that from tonight on, we'll be here enjoying a safe and successful Carnival season."
A new addition to the line-up this year is "Drinking Patna's," a booth owned by 340pm Media business partners Ian Turnbull and Ricky Banes, who said they are hoping to bring a "more youthful" presence to the Village.
"We specialize in fun," Turnbull said Friday. "We wanted to bring a more youthful element to the Village, we have fish tanks here and we're serving wings with a variety of special sauces made from a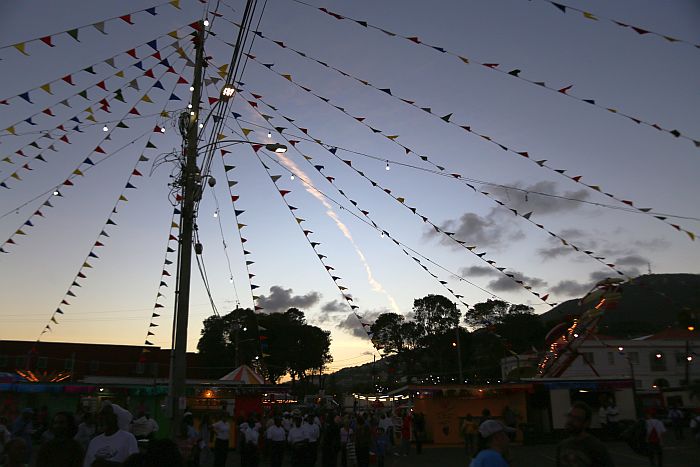 popular chef at Fat Turtle restaurant, along with a number of fun specialty drinks. We put a lot of work into getting the booth ready, it's a lot of preparation, but we were able to pull it off and we're looking forward to having a great experience this year."