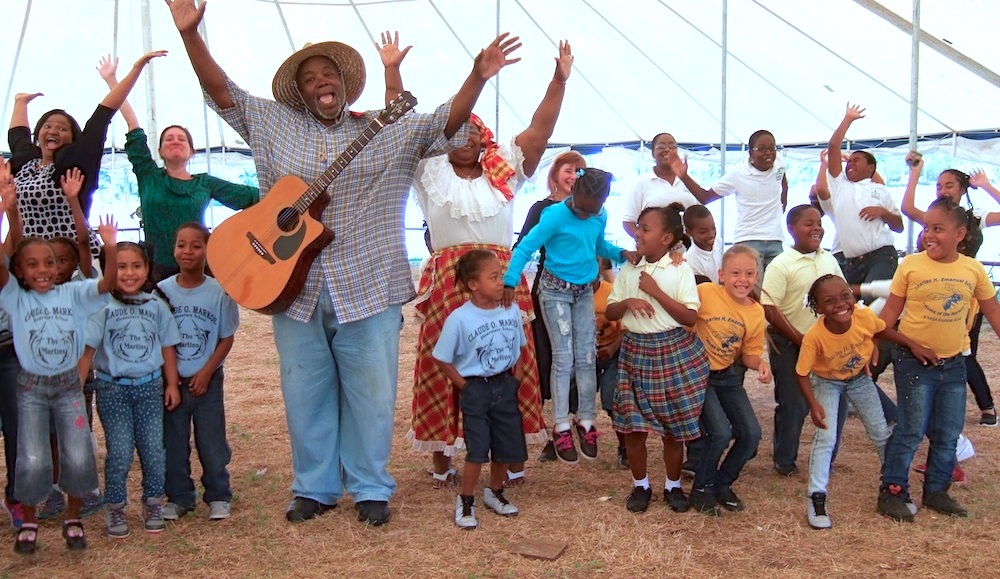 On the second day of the first Virgin Islands Literacy Festival and Book Fair, internationally known authors and publishers talked passionately about topics of interest to Caribbean readers, writers and students at the University of the Virgin Islands.
The three-day event began Thursday with school visits by visiting authors and a reception at Government House.
Friday began for more than 100 spectators at the Great Hall on the St. Croix campus with welcome remarks from Gov. Kenneth Mapp and other government and university officials.
Award-winning author and Virgin Islander Tiphanie Yanique was the keynote speaker. Her first novel, Land of Love and Drowning, garnered prizes for Caribbean fiction, the Boston Review Prize in Fiction, a Rona Jaffe Foundation Writers Award, a Pushcart Prize and most recently an Academy of American Poet's Prize.
She has been published in Best African American Fiction, The Wall Street Journal, American Short Fiction and other publications. Her books include the children's book "I am the Virgin Islands" and a collection of short stories "How to Escape From a Leper Colony."
Yanique talked about growing up in a "rough" neighborhood on St. Thomas – Hospital Ground – and playing steel pan with the Superior Court Rising Stars Steel Pan Orchestra. Her grandmother was a librarian who influenced her life and encouraged reading and writing.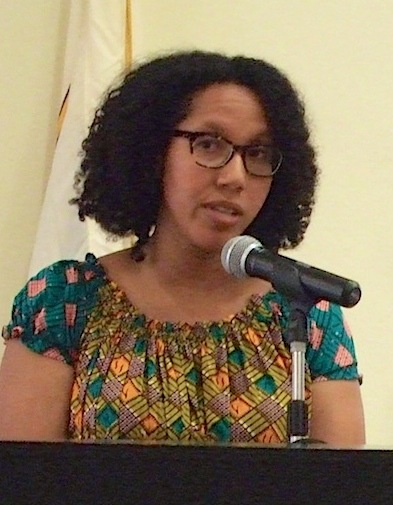 She can't remember exactly when she started writing, but remembers writing "novels" in first grade, she told the Source.
"I don't know myself not writing," she said.
After Yanique's address, panel discussions were held in several locations on campus and a book swap continued throughout the day in the Great Hall.
One discussion, "Writing Responsibly About Culture, Gender, Race, Religion and Nationality: A 21st Century Community Agenda," involved radio talk show host Mario Moorhead, Jeffrey Perry, author of "Hubert Harrison: The Voice of Harlem Radicalism, 1883-1918," Frandelle Gerard, executive director of Crucian Heritage And Nature Tourism, and Richard Austin, attorney and pastor.
Moorhead said writing responsibly involves understanding and studying past and present culture. Gerard talked about "owning your story," and said scholars are needed to tell the Caribbean story. She suggested writers use social media instead of traditional publishing companies to "tell the story outside the story."
Austin spoke about "revisionist history" and recommended truth and integrity in writing for the benefit of future generations.
Perry said Harrison, a postal worker and journalist born on St. Croix, was "brilliant," a "giant of black history," and one of the "most important thinkers on racism." Harrison wrote more than 700 articles by the time he was 44 years old, said Perry, who has studied the icon for 30 years.
He said the concept and term "white race" was invented in the late 1600s to install a ruling class and maintain social control. Harrison and Theodore W. Allen, who wrote the "Invention of the White Race," disputed that racism was innate or in the best interest of the working class.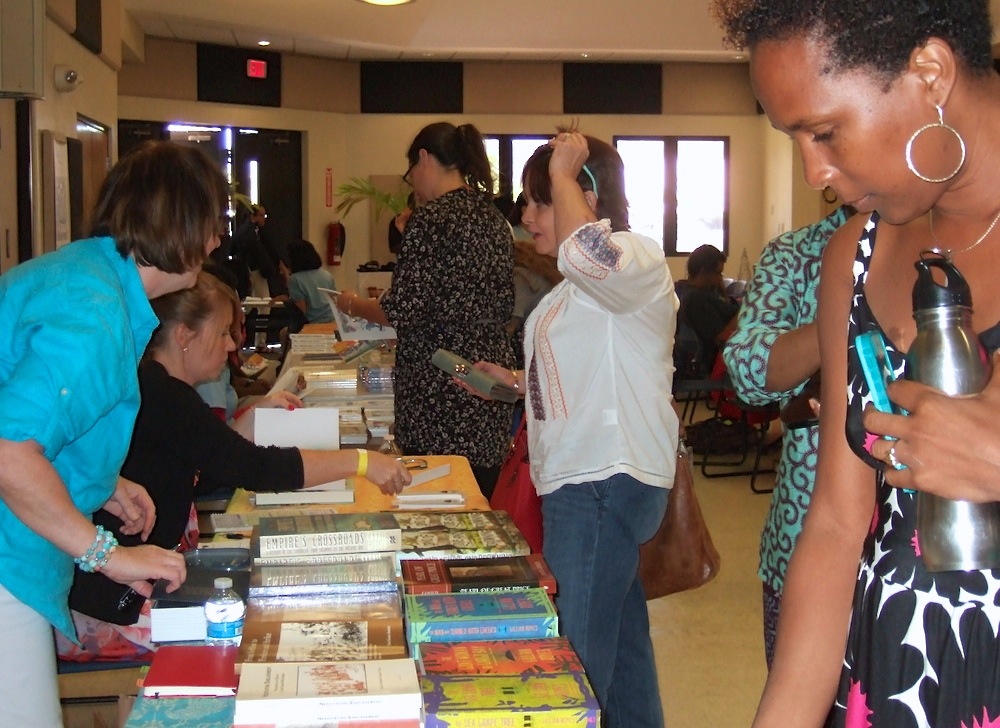 "If we want social change in the U.S., we have to deal with white supremacy," Perry said.
Another Lit Fest guest was David Edgecombe, UVI professor and playwright, who became interested in Hubert Harrison more than two decades ago. His play, "Hubert Harrison," will be performed at the Savage Theater at the former Good Hope School campus Saturday night at 7 p.m. A cast of 20 characters will tell Harrison's story in the two-hour production.
"He is too interesting, too fascinating, not to write on him," Edgecombe said.
Other panels on Friday included "What's in a Good Story," "Poetry/Music: A Community Conversation and Social Debate," "Writing about History," "The Future of Digital and Print Publishing in the USVI," and discussions of children and young adult literature as well as writing and marketing modern Caribbean literature.
During lunch, Malaika Adero, editor for a division of the Simon and Schuster Publishing Company and founder of Up South Inc., said people are reading more than 10 years ago and literacy is on the rise according to the National Foundation on the Arts. Last year, 240,000 books were published in the U.S., she said.
According to Adero, research by the Pew Charitable Trust found that black women are most likely to be reading at any given time, but there continues to be a lack of diversity in publishing.
Caribbean writers shouldn't explain the culture for outsiders or readers, she advised, and shouldn't write for publishers or certain segments of the population.
"The best way to write well is to read, read, read prolifically," Adero said in closing.
Alcess Lewis-Brown, the program chairman for V.I. Lit Fest, said the literary extravaganza was held for people who love to read and write.
"Authors are passionate about their work. And a lot of people want to engage in the intellectual dance. The more reading and writing, the more the community becomes engaged," Lewis-Brown said.
Information and the schedule for Saturday and Sunday can be found at www.vilitfest.wordpress.com and on Facebook.