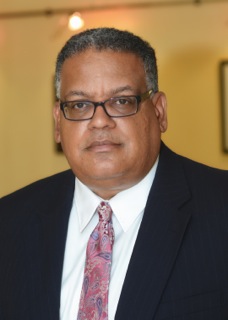 In February, the Cruise Line Industry Association released its 2015 State of the Cruise Industry Report, citing that once again the Caribbean reigns supreme for cruise itineraries worldwide.
This means that of the 23 million passengers expected to cruise this year, over 7.6 million of them will visit the Caribbean.
While this is good news for the territory, our positioning on future cruise itineraries is not guaranteed. There are a number of steps that go into the selection of a port of call for cruises and I would like to take a moment to provide an overview of this thought process.
In many ways, the development of a cruise itinerary is similar to an intricately woven web. Independent factors such as destination location, port availability and passenger experience converge to create a carefully crafted operation that results in the ideal vacation at sea for millions of cruisers each year.
In this letter, I provide insights into the mindset of the cruise lines in the development of cruise itineraries and highlight some of the reasons why it is important for the U.S. Virgin Islands to preserve and protect the marquee value of our ports on cruise itineraries.
How do cruise lines know what combinations of destinations will be successful? For starters, cruise executives constantly analyze data from sources such as industry reports, stakeholder surveys and direct passenger feedback. They also look at the progressive development of new and existing destinations to determine if their guests will enjoy the land-based experience.
In a nutshell, there is a science which boils down to three core objectives that every cruise itinerary seeks to achieve: financial performance, customer satisfaction and competitive positioning. Let us talk about each objective in a little more detail.
The first core objective of a cruise itinerary is to generate a profit. There is a delicate balance as cruise lines look at ways to generate revenue from fares and onboard activities while providing an optimal mix of marquee and boutique destination experiences that reduce fuel and port costs and create a safe route for vessels to traverse.
This may sound like a simple feat, but in reality, cruise passengers have preferences for certain destinations which they make known in surveys and other market research. The port of Charlotte Amalie is a premiere port on Eastern Caribbean itineraries and it is often an anchor destination.
Cruise lines then seek to add other boutique or complimentary ports that are in close proximity to the U.S. Virgin Islands.
Additionally, the port of Charlotte Amalie provides one of the safest harbors in the world due to the hills that surround its landscape and its unique turning basin that easily accommodates large and small vessels that are docked against the pier or anchored at sea.
As a result, the port of Charlotte Amalie is a haven for cruise ships that are rerouted because they are unable to navigate the difficult terrain of other Caribbean ports, particularly during adverse weather. In other words, location alone is not enough to determine inclusion in a cruise itinerary, but it is rather the profitability of a port, availability of adequate berths, and differentiation between destinations among other factors.
The second core objective of a cruise itinerary is to meet or exceed customer satisfaction. Happy customers spend more and often return on future cruises with their friends and family to spend again. Cruise lines have upped the ante with their onboard amenities, making it vitally important for destinations to also raise the bar for their land-based activities.
This presents an opportunity for local businesses to identify what products and activities are currently missing from our on-island offerings and open businesses that meet these needs. Cruise lines and regional tourism offices measure customer satisfaction with destination ports by paying close attention to passenger exit polls.
The responses to these polls lets us all know if passengers and crew have any compliments or concerns about safety, sanitation, customer service and the overall destination experience. The Virgin Islands continues to receive high marks for cruise customer satisfaction from both the passengers and crew, and these high satisfaction marks reinforce the premium value of our ports on cruise itineraries.
High positive visitor feedback is an integral component of the leverage a port has vying with competing ports for positioning consideration from the cruise lines.
The third core objective of a cruise itinerary is the competitive positioning, or brand differentiation, of the port. In other words, is there something unique enough about that destination to entice passengers to visit as part of a cruise package?
There are some key questions that come into play. What is trending in the global cruise industry? What is the strategic value of each destination? What actions are destinations taking to preserve or enhance the itinerary value for new and returning visitors?
Today's cruise passengers are seeking new and different global experiences and the data shows an increase in visits to ports in other parts of the world. With new Caribbean ports such as Cuba and international ports in the Mediterranean and Asia advancing on the scene, each destination has to reconsider its assets and find ways to enhance and expand its infrastructure to remain relevant with the lines.
As a leading Caribbean port, the fact that 62 percent of cruise passengers are veteran cruisers increases the likelihood that they will once again visit our territory. Each destination on a cruise itinerary is there because of its strategic contribution to financial performance, customer satisfaction and competitive positioning.
The location, climate, brand awareness and accessibility of the Port of Charlotte Amalie are key to our positioning as a marquee port in the Caribbean. Additional attractions and incentives for cruise passengers who disembark will strengthen our ability to maintain this status and preserve our cruise tourism product.
Conversations are already taking place that are geared toward revitalizing the downtown area and expanding the year round accessibility of our festival arts and local flavors to cruise visitors. WICO will continue to use its own brand positioning as a leader in the Caribbean cruise industry to bring the top cruise lines to the territory.
As we promote the attributes of our port to our industry partners, we will continue to do our part to maintain the stability of our cruise tourism product territorywide and pave the way for our guests to return for longer visits in the future.
— Joseph Boschulte is the president/CEO of the West Indian Co. Ltd.