For a territory of its size, the Virgin Islands has an impressive number of organizations that serve the community, not for financial gain but as a public service — almost 300. And every two years, through the generosity of donors Bart Kavanaugh and Betty Saks, the Community Foundation of the Virgin Islands (CFVI) publishes a comprehensive directory of community-oriented organizations.
"At the Community Foundation, we see one of our main roles as uniting and supporting other charitable organizations in the Virgin Islands," explains CFVI President Dee Baecher-Brown. "The Community Organizations Directory is a comprehensive display of the number of people in the territory who are dedicated to increasing opportunity and quality of life for all."
Now in its fifth edition, the community directory was first published in 2004. The idea originated when Kavanaugh and Saks started a fund at CFVI for the purpose of strengthening the non-profit community and promoting philanthropy in the U.S.V.I. In a needs assessment within the non-profit world, agency leaders expressed the desire to have a directory of existing non-profit organizations to aid in referrals, networking and increased public awareness of available services. The directory is a free resource for non-profit professionals as well as dedicated citizens looking for avenues to give back and for residents seeking potential modes of assistance. It is available online at www.cfvi.net, and the print version will be available in early March. The online version is constantly updated; suggested revisions or additions can be sent to general.info@cfvi.net or faxed to 774-3852. For the first time, the directory is also available via QR code for those with smart devices and QR reader capability.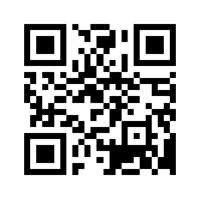 For almost 25 years, the CFVI has been bringing positive changes in the territory through programs committed to youth, learning, family support and the environment. With a professional staff and a volunteer board of directors composed of local community leaders, CFVI is the leading advocate and supporter of programs that give children the best starts possible while ensuring opportunity and sustainability for the V.I. community in the future. The foundation operates or funds close to 50 community programs including The Family Connection, Kids Count, scholarships, teacher grants, emergency grants to families and elderly residents of the V.I. CFVI is a registered non-profit entirely supported by individual donors, grants, trusts, corporate donations and estate planning.