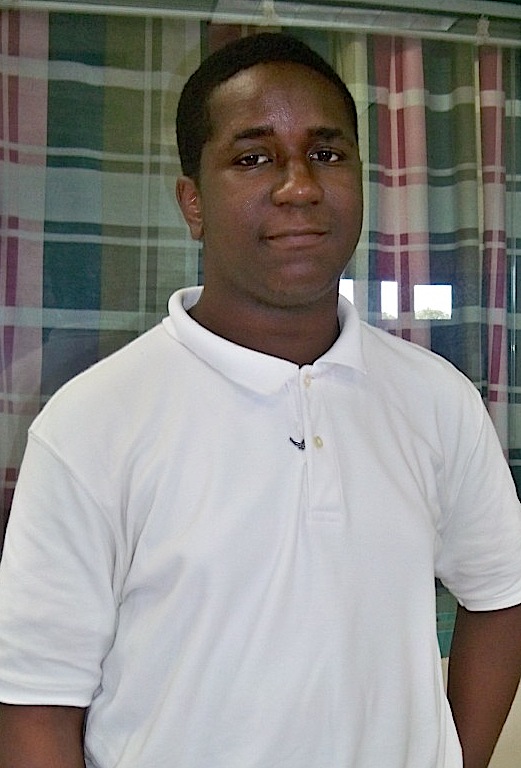 Jordan Thomas, a sophomore at St. Croix Educational Complex, has an interesting philanthropic plan for St. Croix after his career in aviation takes off. First he wants to become an aeronautical engineer and land a job at Boeing in Washington.
"I would rather come back home after college but there aren't aeronautical engineering jobs here," Thomas said. "But I do want to give back to the community by starting an airline that gives lower prices. I want to cover all the Caribbean and make flying convenient for everybody."
Thomas mentioned he had to spend an extra week in the Grenadines for a funeral because of the lack of flights.
He said he wants to start saving for the airline as soon as he lands a job. The first plane he wants to buy is a seven-passenger Beechcraft King Air 350.
Thomas said he has been enthralled with flying for as long as he can remember.
"I've had a passion for planes since I was young," the 15-year-old said.
Thomas has been on planes island hopping to visit family since he was 2 years old. He said his aunt, Sandra Labeau, always took him on excursions to the airport to watch planes land and take off.
Thomas said he can tell the type of planes flying over St. Croix just by their sound. He added he can even judge the altitude of the plane.
"Sometimes I hear them and think they are coming in too close for landing," Thomas said.
Thomas said it was around the age of 11 that he decided he wanted a job in aviation.
He said he got turned on to engineering participating in the summer Science Technology Engineering and Mathematics (STEM) robotics project at the University of the Virgin Islands when he was in the eighth grade.
Thomas has been on the honor role and in honors classes his entire school career and is now enrolled in the new Aviation Academy program at St. Croix Career and Technical Education Center.
In the Aviation Academy students focus on safety, flight theory, technical information and, as juniors, they start to fly. They prepare for FAA exams and they get training on flight simulators.
Students also complete targeted aviation mechanics. Thomas said he should have his pilot's license by 2016 when he completes the classes.
"The academy is a very good opportunity to getting hired," Thomas said. "And to connect and build passion for a career."
He is the secretary of the V.I. Tuskegee Airmen Youth Aviation Club.
"The aviation club is good in the midst of all my activities," Thomas said, "It's something geared toward my passion and it also gives opportunities."
Thomas is on the Legislative Youth Advisory Council serving as a junior senator and the vice-chairman of finance. He said he enjoys sitting in on Senate sessions and giving speeches.
He is also the parliamentarian in the Complex Bible Club.
"I take religion seriously and I don't do anything to compromise my religion," Thomas said. "God gave me the mind to use. If I feel I can't do it, he helps me."
Thomas is a member of Central Seventh-day Adventist Church and is involved in the "Too Smart to Start" program, a youth against underage drinking project. He also has musical talent and sings in the church's junior choir. He also writes songs of all sorts and is taking a class at Complex to play the tenor saxophone.
He said he is hoping to get an appointment to the U.S. Naval Academy or U.S. Air Force Academy, and considering a master's degree and possibly a Ph.D.
Thomas said he thinks of himself as self-motivated and focused. And with everything he is involved in, he said he has to be well organized to keep up his GPA.
Joan Castor Willock and Rosbert Thomas are Jordan's parents. He attended elementary school at the Church of God Holiness Academy.