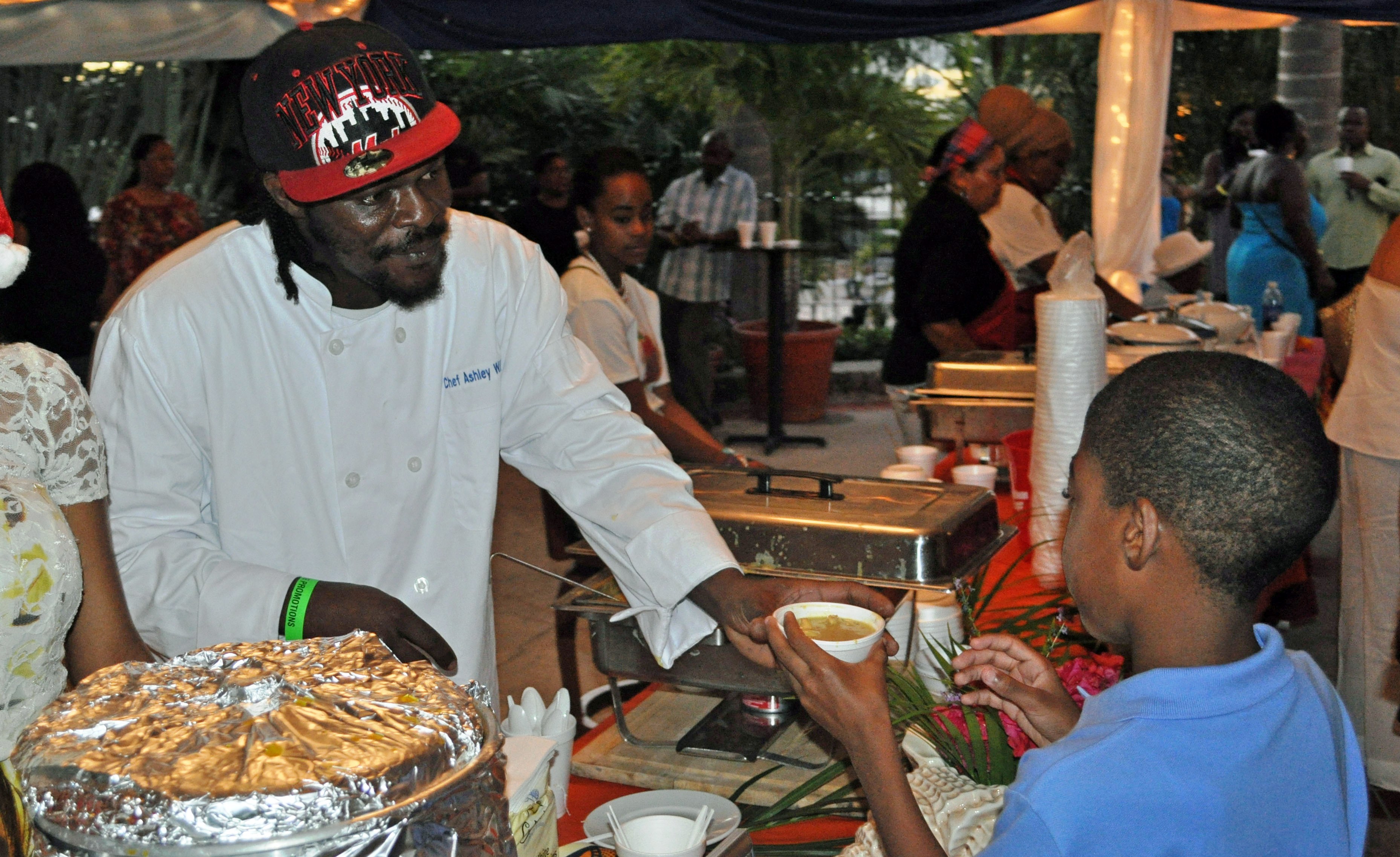 Soup cures what ails you and man soup, bullfoot soup, fish soup, crab soup, conch water, kallaloo and more wholesome brothy delights will compete head to head for cold, hard cash at Divi Carina Bay Resort on Sunday for the Soup du Cure fundraiser benefitting V.I. youth groups.
You can come out and mingle, listen to music and sample all the soups, for a dollar or two a taste, with proceeds going to charity.
There is still time to sign up and compete for up to $1,000 in cash prizes, if you have your own special recipe and want to go toe to toe, according to Caribbean Education Initiative Vice President Rashidi Clenance.
A country music hoedown starts at 2 p.m. and the competition begins at 3, Clenance said. "We are doing this in conjunction with JKC Communications, who was already planning the hoedown. We're really happy we joined forces and are hoping for a really good event," he said.
"Then at 6 p.m., Kul-e Band, a young, popular St. Croix band, hits the stage until we finish around 9," Clenance said.
Last year the competition netted $3,000, he said. "We are still in our growing phase. Our goal is ultimately to grow this event to the national or international level, comparable to the Taste of St. Croix. But we have to start somewhere," Clenance said.
So far this year, CEI has donated to help the Elena Christian Jr. High Steel Orchestra, the AY Drum Corps from St. Thomas and to help refurbish a St. John basketball court, among other projects, he said. They also put on the Women Wise conference the past two years for some life skills lessons aimed at young women, he said.
CEI is largely funded by NBA superstar Tim Duncan., a power forward with the San Antonio Spurs and a St. Croix native.
"Duncan is our primary supporter but we are also trying to be self-sufficient and not depend solely on him. The more we have the more we can do," Clenance said. "We are totally volunteer. There are no salaries for ourselves. We are just trying to make a positive impact," he said.
"It is really a great cause and it's a good time. The camaraderie among the chefs is really cool and we look forward to a really successful Cure this year," he said.
First prize is $1,000, second prize is $500, and third prize is $250. "There is also a people's choice prize, for whoever sold the most tickets at the end of the night, for another $250," he said.
There will also be winners in each individual soup category.
To register to compete on Sunday, call (340) 332-0111 or email info@cei-usvi.org. You can also download the application here: [Soup du Cure Application]