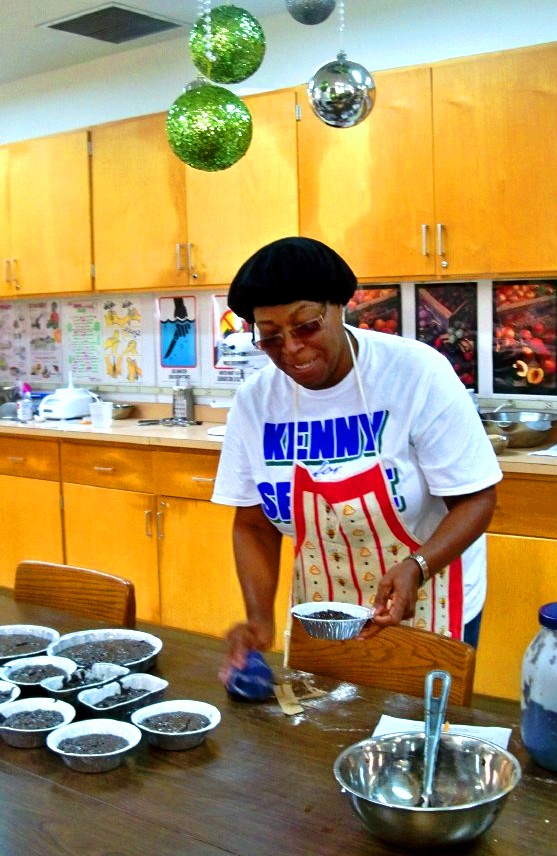 A special time-honored Christmas tradition in the territory is the baking of fruitcake and sweet bread to share with family and friends.
On Thursday 15 people got into baking fruitcakes in the Holiday Baking Workshop at the University of the Virgin Islands Research and Extension Center on St. Croix. The free workshops were sponsored by the UVI Cooperative Extension Services' 4-H/Family and Consumer Sciences.
Romano Thomas, a 16-year-old student of Central High School and the St. Croix Career and Technical Education Center, said it's always good to learn something new.
Thomas, who wants to be a pastry chef, said he wanted to learn to make fruitcake since it is a tradition.
Dawn-Marie Thomas, his mother, said she doesn't make it and he wanted to know the traditional way it is made on St. Croix so they attended the workshop together.
When participants registered they got a list of 20 ingredients to bring to make three 10-inch round cakes or eight loaves (fruitcake recipe here). One woman was cutting up brown paper bags to use as parchment paper to line her pans. Many of the seasoned bakers brought in their own bowls and utensils.
The scent of spices and fermented fruit wafted through the kitchen where cooks beat the butter and eggs. They all mixed and mingled helping each other and were giving tips.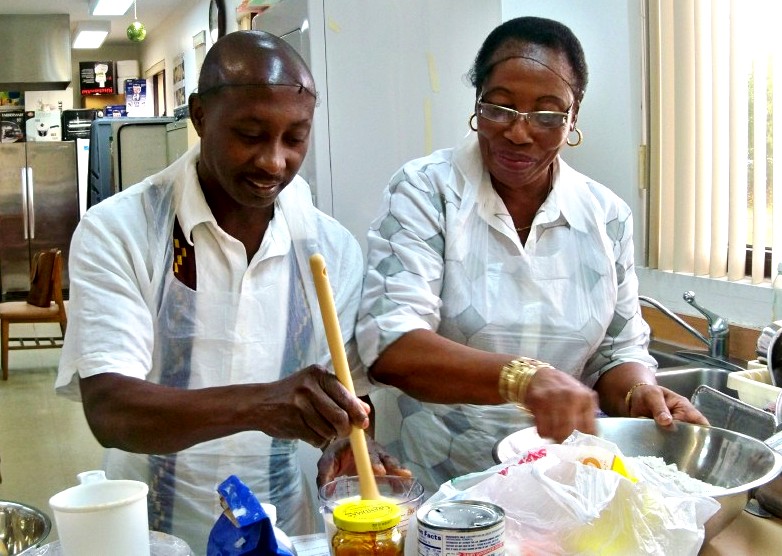 Heleter George was volunteering and helping Occinel Pierre in his little corner of the kitchen.
"There is always someone who needs help," George said. "And helping is my passion," she added
Yvonne Giddings St. Louis, attending her second time and a baker of fruitcakes from way back, said the workshop adds to the festive season. "I look forward to this workshop and the staff is great," St. Louis said. "They get involved and really help people learn this tradition."
She said soaking her fruit a year is what makes her fruitcake tasty.
Ruth Martin was taking part for the third time and said she enjoys the fellowship in the workshop as well as giving away the goodies she bakes. She's sending some fruitcake to her son, Dean Martin, in the states.
Evannie Jeremiah, an administrative assistant in Family Consumer Science program, has been helping people make fruitcakes for more than 20 years.
"The workshops are a tradition everyone looks forward to," Jeremiah said, adding that the workshops are well attended and are generally full. She said they usually have 20 in a workshop.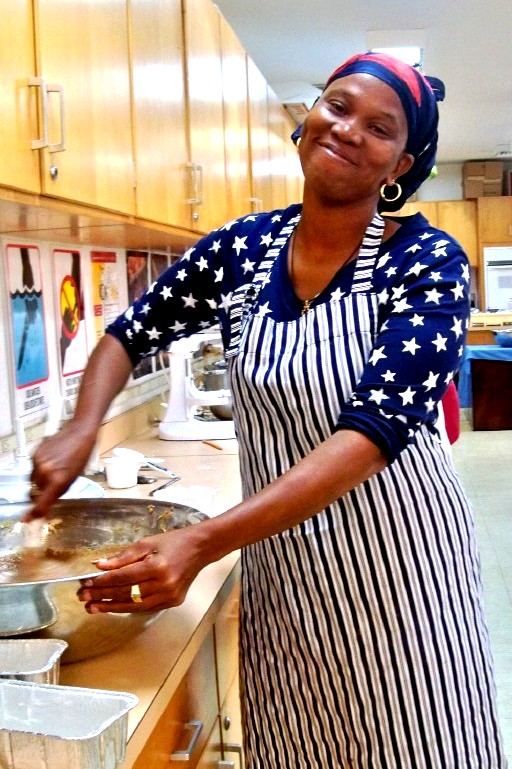 Jo-Ann Josiah, extension assistant in the Family and Consumer Sciences department, said she loves working at the workshop every year. She said people are glad to have the opportunity to learn to bake traditional treats. Josiah said the workshop is the perfect thing to do in the spirit of Christmas and makes her feel good.
Clarice Clarke, public information specialist for the cooperative extension, said the hopes are to give folks the skills to turn what they make into a little cottage industry. She added that the workshops are a wonderful opportunity for the cooperative to give back to the community and a way of passing on the heritage and culture. Two workshops on making sweet breads were offered Wednesday.