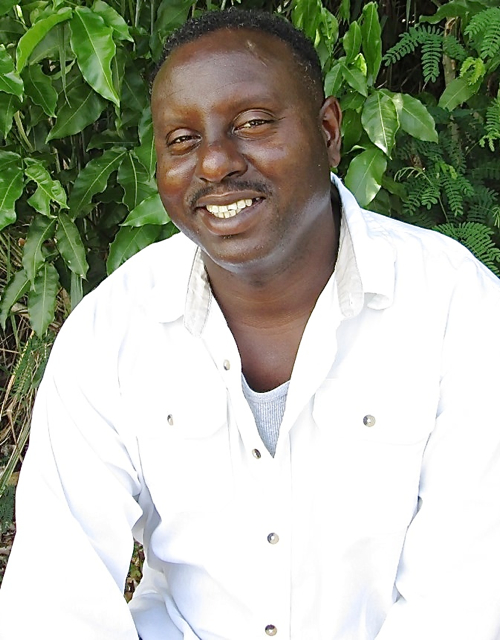 With a website to keep customers up to date, a marketing plan that provides a variety of enticements to lure customers, and friendly staff, Love City Car Ferries has come a long way since May 4, 1998, when the Captain Vic made the first trips between Cruz Bay, St. John, and Red Hook, St. Thomas.
On that day and several after, the barge company Boyson Inc. blockaded the ramp at Red Hook to prevent the Captain Vic from offloading vehicles. A Territorial Court case followed, with the judge ruling consistently in favor of the Captain Vic.
"We had to fight to get our schedule approved," said Anecia Sewer, who owns the company with her husband of 23 years, Llewellyn Sewer.
Eventually, Republic Barge Service, which came to be called Love City Car Ferries, worked out a system with the island's third barge company, Global Marine's Roanoke barge, to accept each other's tickets. This has allowed both companies to provide better service.
The marketing program includes Love City Car Ferries' loyalty program called Sea Miles Club. Members get notifications of specials and discounts. The company also has a program for passengers older than 65 that provides a $5 discount on tickets no matter what the time of day, and a discount program through Facebook. People who need to travel from St. John to St. Thomas for medical care also are eligible for discounts. Anecia Sewer said that people get a discount on their fare for less serious medical issues, but if it's something that requires frequent trips like dialysis, the company provides free transport.
"We just believe our company is a company for the people," Anecia Sewer said.
Customers can sign up for the Sea Miles Club at the company website.
Service recently improved even more with the addition of a Love City Car Ferries vessel called the Island Vic that can transport vehicles, people and cargo. Llewelyn Sewer said it will provide a backup for the Captain Vic and the Roanoke when they need service, as well as be used for charters.
"We've grown one customer at a time. They've come to trust us more," Anecia Sewer said.
Love City Car Ferries has a couple of other businesses. LoveCo sells and delivers fuel to vessels large and small. Llewelyn Sewer said an expansion of that part of the business is in the works, with a gas station and convenience store just up Centerline Road from the roundabout planned.
The company is also working on plans to provide gas to Coral Bay, which doesn't have a gas station since Domino closed several years ago. The company already has a portable gas station sitting on the seaward side of Route 107. Llewelyn Sewer said when it's operational, it will be staffed by one person. He said both projects need zoning variances, which are in the works.
And Llewelyn Sewer said the company plans to expand even more.
"We're going to get some new boats – bigger and faster," Llewelyn Sewer said.
The company has its roots in the seafaring tradition forged by many generations. Anecia Sewer said the family name comes from the fact that long ago, ancestors sewed sails on seafaring ships. And Llewelyn Sewer's grandfather was the legendary Captain Victor Sewer, known by all as Captain Vic. Llewelyn Sewer said he recalls being aboard when his grandfather took Laurance S. Rockefeller out for a trip.
Llewelyn Sewer's father, known by all as Big Lew Sewer, was the person who dubbed St. John Love City.
Love City Car Ferries got its start as a garbage trucking company. When barge fares for taking the truck with its garbage to St. Thomas escalated beyond what the company was prepared to pay, the Sewers decided to start their own barge company.
The company now employs a dozen people full time and three part time.
There are challenges but Llewelyn Sewer said he has a good mechanical staff to make repairs.
"People depend on our schedule," he said.
And with the opening of a dry dock facility on St. Thomas, he doesn't have to make the long and expensive trips every two years to dry docks in Alabama or Martinique. He said that while using the St. Thomas facility costs more, the barge is out of service for a shorter period of time because the transportation time is much less.
He said he's recently replaced just about all the Captain Vic's parts so the boat is in great shape. And it's ready for those spur-of-the-moment inspections the U.S. Coast Guard does.
Llewelyn Sewer, 44, and Anecia Sewer, 43, have been married for 23 years and are the parents of four girls – Hadiya, 21, Haaliya, 14, Hallansa, 12, and Halahna, 10.
They have a busy life, with work and family consuming all their time.
"We didn't even have a honeymoon," Anecia Sewer said.
Further information is available online at www.lovecitycarferries.com.