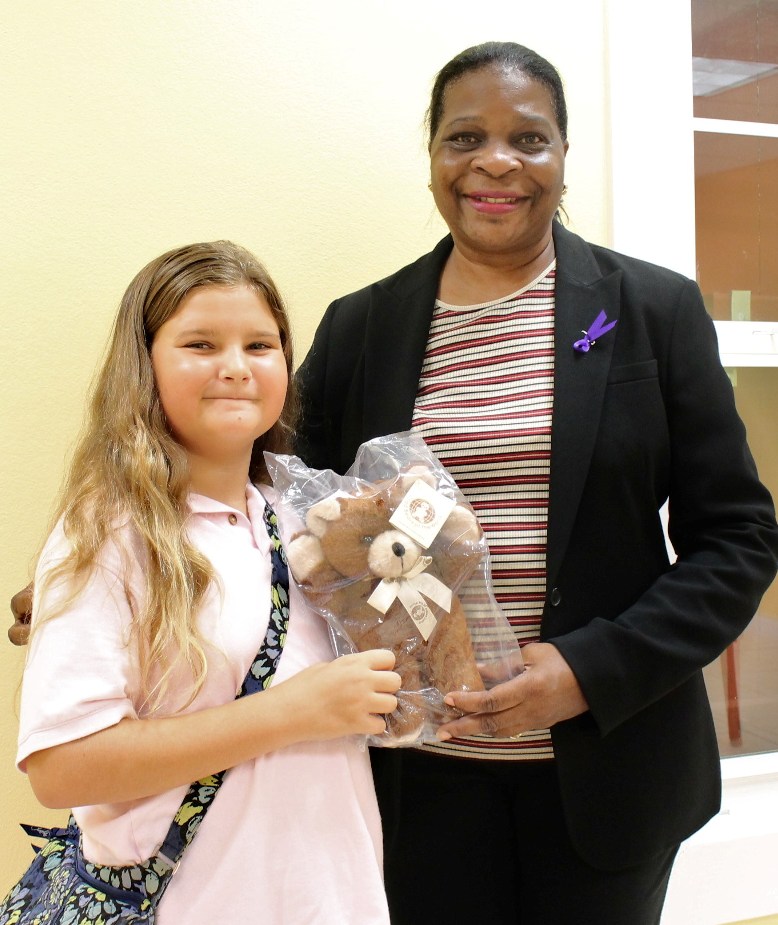 It was a small, quiet affair – just three girls handing over a box of teddy bears – but it was a big deal for 12-year-old Grace Randall, who was getting a valuable lesson on championing a cause.
On Friday in a small ceremony attended by 10 people, Grace donated 22 teddy bears to the Family Resource Center to be given away to children going through trauma or stress.
The 10-inch brown teddy bears were given in the tradition of The Good Bears of the World, an international nonprofit organization started in 1969 with a simple goal: to provide solace to children and elderly in need of comfort.
While Grace said she had known about the Good Bears for a long time, it was only in mid-October when she, at her father's encouragement, officially chartered a Virgin Islands chapter and called it Barefoot Beach Bears.
"My dad was a member of the organization and he told me about it," said Grace. "The only way we could do it down here, since there are no chapters near us, is to create our own."
Grace was clear about what Barefoot Beach Bears aims to do.
"It gives children teddy bears when they're in times of stress, like if someone in their family got hurt, or if they got hurt, or if there's a problem at home," she said.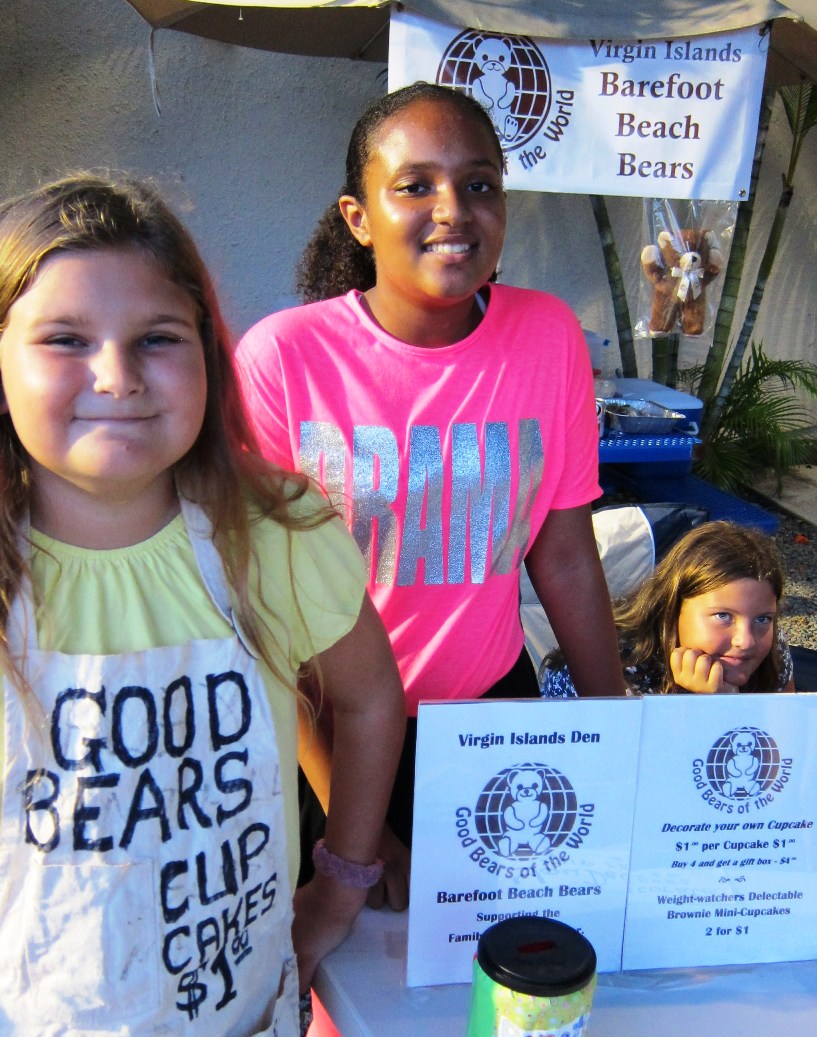 Grace, along with her sister, 11-year-old Nina, and their friend, 12-year-old Yazmeen Magras, pooled resources and time to set up their first fundraiser. Grace's mother, Dr. Beverly Banks, helped bake cupcakes for a cupcake sale, and her father, Alexander Randall, designed and printed banners for promotion.
The first cupcake sale, held at Antilles School's 2013 Fall Fest, earned the Barefoot Beach Bears about $300, enough for buying a batch of teddy bears.
The Family Resource Center, the Emergency Medical Services, the V.I. Fire Service and the Police Department have always been their choice of beneficiaries, according to Grace, because these are agencies that end up handling cases of children in trauma or stress.
"Kids in times of stress need to talk to someone and the bear always listens," she said.
Family Resource Center social worker Karen Blyden explained the benefits of teddy bears in a similar way.
"It fills a void for many children," said Blyden, who works directly with youth. "The bear symbolizes something tangible you can not only share your love with, but you can feel it almost coming back."
The center's director, Vernon Araujo, agreed. "For the client who receives the bear, it's absolutely amazing to them," he said. "For us, as the ones who hand the bear over, it's nice to be able to offer that, but who knows how important that bear will be to the child who receives it?"
According to Blyden, the donation from Barefoot Beach Bears could not have come at a better time than right before the holiday season when families tend to experience more problems.
"The incidents of domestic violence go up during the holiday season because you have less resources but higher expectations," she explained.
Blyden added that on a weekly basis, FRC services three to 12 children experiencing trauma such as the loss of family members to natural causes and, often, to violence.
"The bears should not be underestimated in terms of its impact," said Blyden, who encouraged Grace and her team to continue their good work. "It's a project that needs to be continued, augmented and used as a pilot to inspire other groups within the community so that they could identify ways to have an impact too."
Grace seemed up to the challenge, already contemplating becoming a lifetime member of Good Bears of the World and inviting other V.I. youth to join her cause.
For more information about Barefoot Beach Bears, contact Alexander Randall at 340-514-9995.