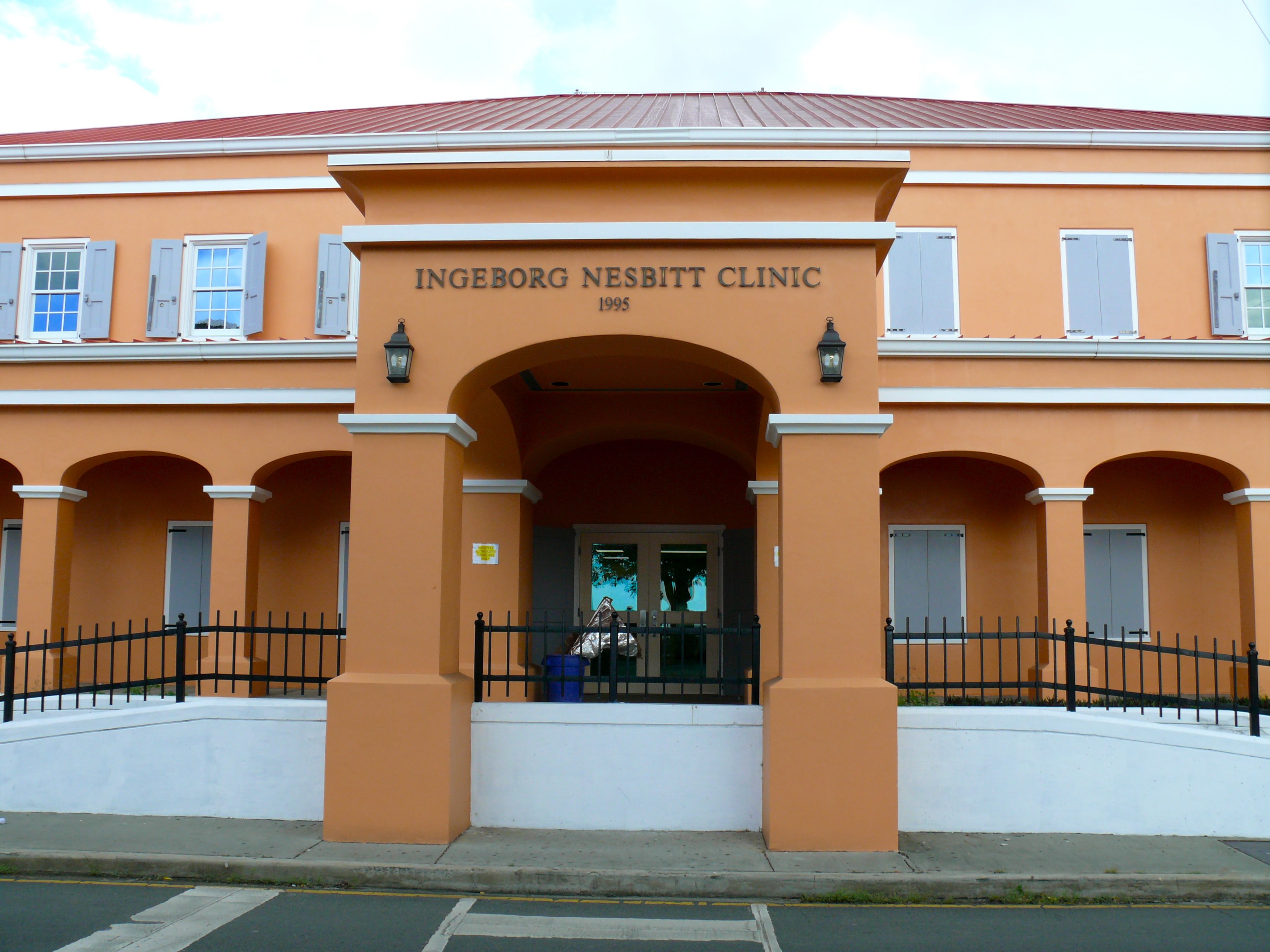 The Ingeborg Nesbitt Clinic in Frederiksted evacuated its patients Friday and closed for the day after a foul smell staff described as similar to propane engulfed the clinic, causing some to fall ill.
The Frederiksted health clinic is asking all clients with appointments for the remainder of Friday to call the office on Monday to set up another appointment.
"It smelled like propane," said Jason Henry, a spokesman for Frederiksted Health Care.
"It engulfed the building and people were getting sick because of the odor. Some were actually throwing up," Henry said Friday afternoon.
As a result, they evacuated the building and closed for the day.
"The Fire Department came and assisted in evacuating the building and have been looking for the leak," Henry said. "They blocked off the road earlier and went to Blue Moon because they thought maybe the leak might be from there, but did not find anything," he said.
"It was a lot stronger earlier and is much reduced now. Maybe it was a one-time release of whatever it was," he added. But because of the time it would take to air out the building and the time of day, they decided it made the most sense to close down, rather than wait around for several hours and reopen, Henry said.
St. Croix Fire Chief Angel Torres said Friday afternoon that the source of the odor had not yet been found.
"My guys are right now making the rounds to locate the source," Torres said. "Apparently the smell has dissipated, but we will be monitoring throughout the day," he said.
"It may have just been a minor leak that has completely dissipated," Torres said. "That's what we are hoping for. But my guys are checking out every business location and, at this point, we have not found a source."
The odor appears to have been localized and nearby businesses were not much affected.
Diane Aitken at the Caribbean Museum Center, a few doors north of the clinic on Strand Street, said, "I just looked out a little while ago and there were two fire trucks but they are all gone now. I didn't smell anything."
Chris Giangrosso at Polly's at the Pier, several hundred yards further north at the far end of Strand Street, said, "I've been here since 10 a.m. and haven't smelled anything."