This week, fifth- and sixth-grade students in the territory's public and private schools are being introduced to the Virgin Islands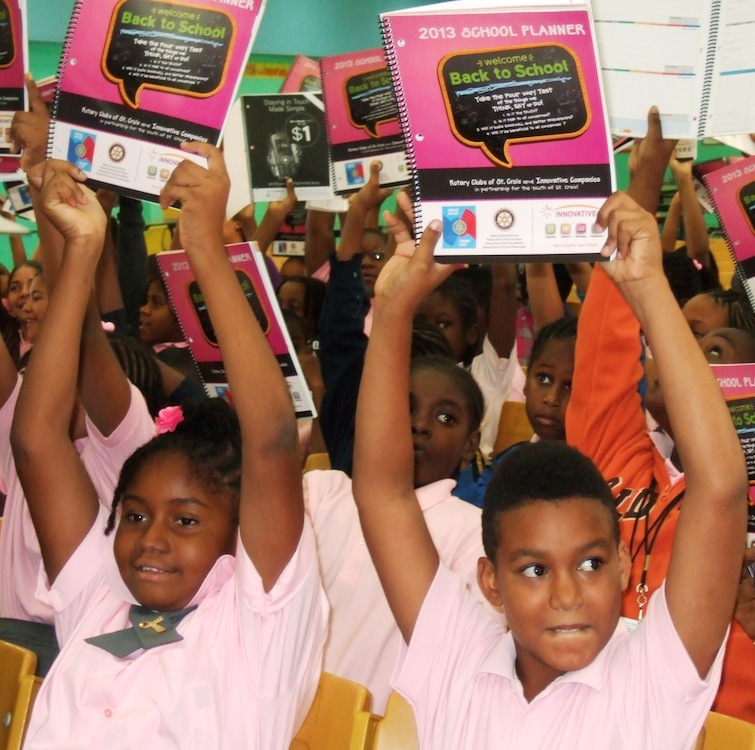 National Guard's Safe and Drug Free Coole School program. The students at one school, Alfredo Andrews Elementary School, received their workbooks and learned about the 11-week anti drug and anti violence course on Wednesday.
VING started the Coole School program in 2000 at Juanita Gardine Elementary School with the help of the U.S. Attorney's Office. Since then it has expanded to all of the schools in the territory.
The program's goal is to teach life and organizational skills to students, to develop positive character traits and reinforce academic achievement. Citizenship, responsibility, respect, integrity, fairness and caring are the traits emphasized during the semester while also focusing on drug and alcohol prevention.
During the semester, a member of the V.I. National Guard visits each school weekly to teach skills and talk about resisting drugs and alcohol. Coole School day planners, presented to each student, are used as workbooks and the fifth- and sixth-graders complete assignments and exercises.
There are also maps and academic tips in the workbooks that are inspected daily by teachers and weekly by VING personnel. At the end of the program, achievement awards are given to students with the highest scores.
"We're looking to make sure we have a good citizen, a productive citizen," said Chief Master Sgt. Neville Lee, the program manager.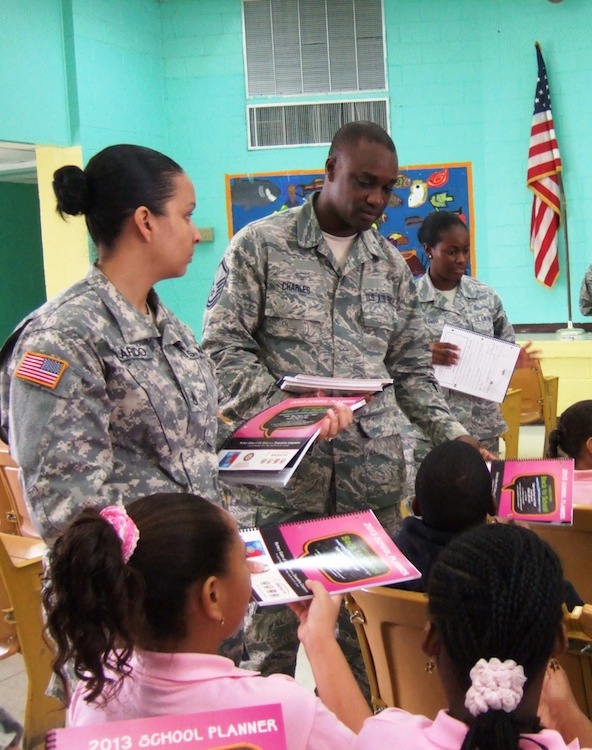 Joan Claxton, principal at Alfredo Andrews, said that over the years the program has increased parental involvement. Parents are directed to review and sign the planners each day and become aware of their child's assignments.
"With parental involvement, you have better academic results with students," she said.
The principal said teachers feel class time is more productive for students who have completed the Coole School. After the course, they better demonstrate organizational skills and understand their responsibility to complete the work, she said.
Not only does VING bring new teachers into the schools for a 45 minutes a week, but the students learn to look up to them as positive leadership models, Claxton said.
Monday's program included encouraging speeches from Claxton, Lee and representatives from sponsors, the Rotary Clubs and Innovative Companies. The presidents of all four St. Croix Rotary clubs were present as well as the area assistant governor, Deborah Howell, who was the emcee.
Rotary Clubs of St. Croix joined VING in sponsoring the Coole School in 2007 and Innovative came on board in 2011. The telecommunications company provides all of the day planners.
Lee said more than 5,000 students have attended the Coole School program in the Virgin Islands since it began. The Guard benefits from the program also, he said, because several Coole School graduates have joined the military organization.