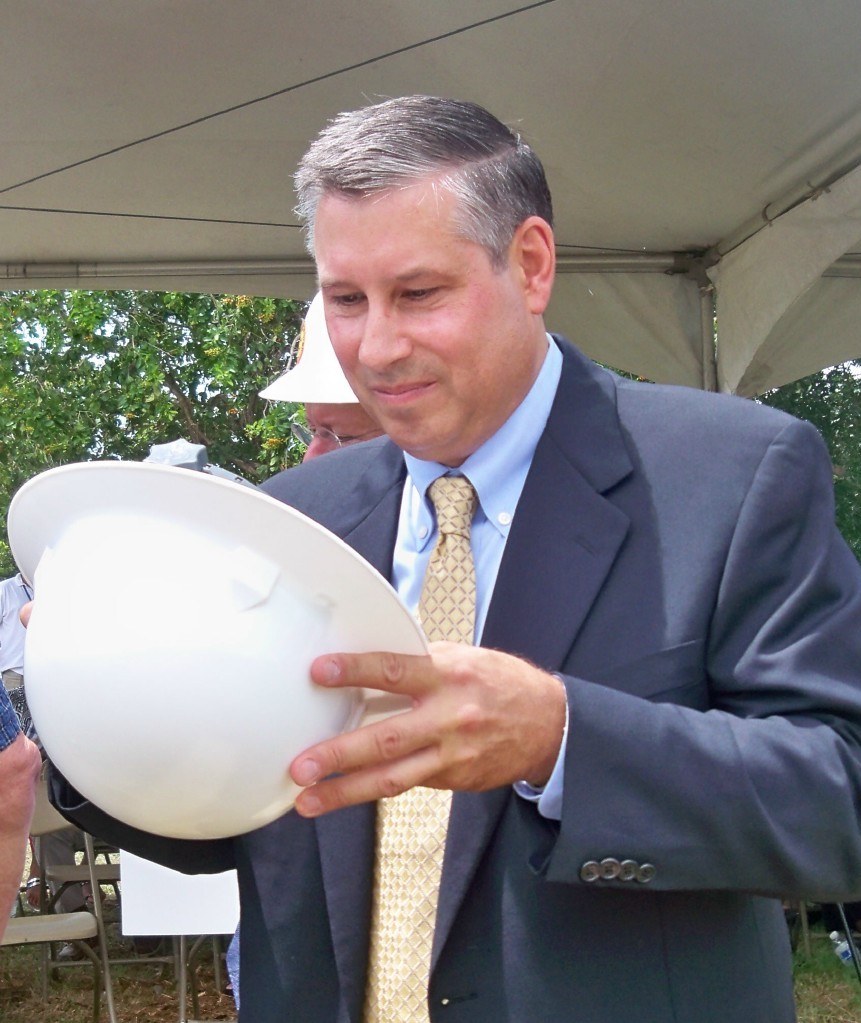 What is commonly known on St. Croix as the horse pasture in Estate Spanish Town, adjacent to the Melvin Evans Highway, is about to be transformed in the next six months. Government officials broke ground Thursday on a project that will have more than 800 panels installed in the field that will integrate approximately 4MW of solar energy into the island's electrical grid.
"This is a giant step toward reaching the territory's goal of 60 percent reduction in the territory's fossil fuel use by 2025," said Energy Office Director Karl Knight.
The time for talk is over is over, according to Hugo Hodge, WAPA's executive director. "We are going to put out projects."
Hodge mentioned the recent ribbon cutting for a reverse osmosis plant on St. Thomas and the signing of an agreement which will enable WAPA to burn propane in its generators.
"I like this project because all rate payers – rich and poor – will be able to share in the savings," said Gerald Groner, chairman of WAPA's Governing Board.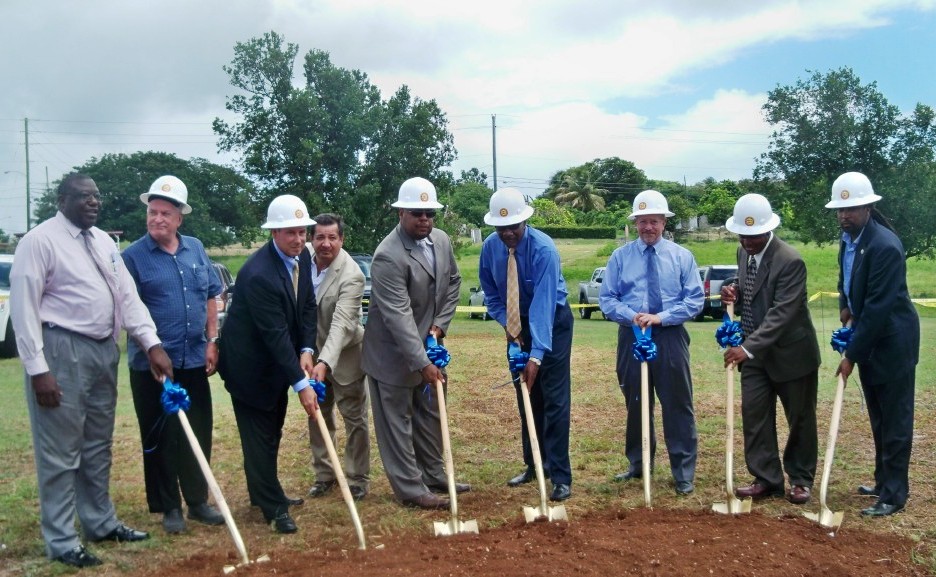 WAPA signed a 20-year power purchase agreement with Toshiba International Corporation last June. When the agreement expires, the authority can either purchase the solar system or renegotiate the purchase agreement. The authority also signed power purchase agreements with Sun Edison for 25 years and with Lanco Virgin Islands for 20 years, for a total of 18 MW of solar energy territorywide.
Representatives from Sun Edison were also at the presentation and said that their project to add 6MW of solar to the St. Croix grid was moving forward and would be completed within a year. Sun Edison chose not to have a groundbreaking ceremony. The company will have a ribbon cutting ceremony instead when the project is complete.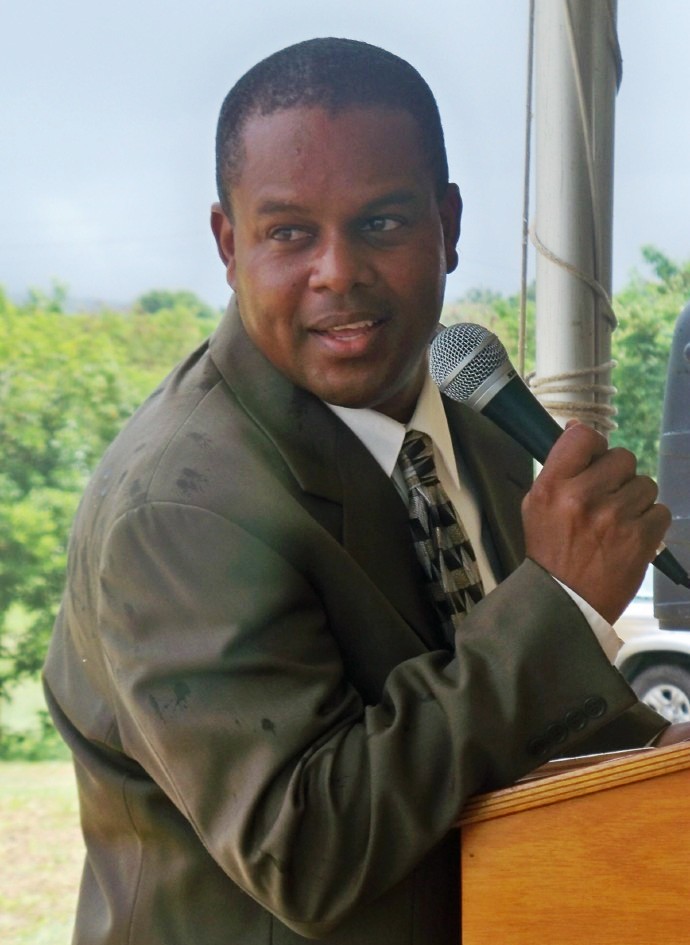 Mark Lonkevych, vice president and general manager of Toshiba International Corporation, also spoke at the event, saying that Toshiba is proud of doing energy efficient and environmentally friendly projects. He said that this project, as far as offsetting carbon going into the atmosphere, was the equivalent of taking 900 cars off the road.
Merit Electrical is one of the local contractors to be used on the project which is to utilize local labor and technical services on construction and maintenance. Also working on the project are Survey Services, Geographic Consulting and Antilles Engineering.