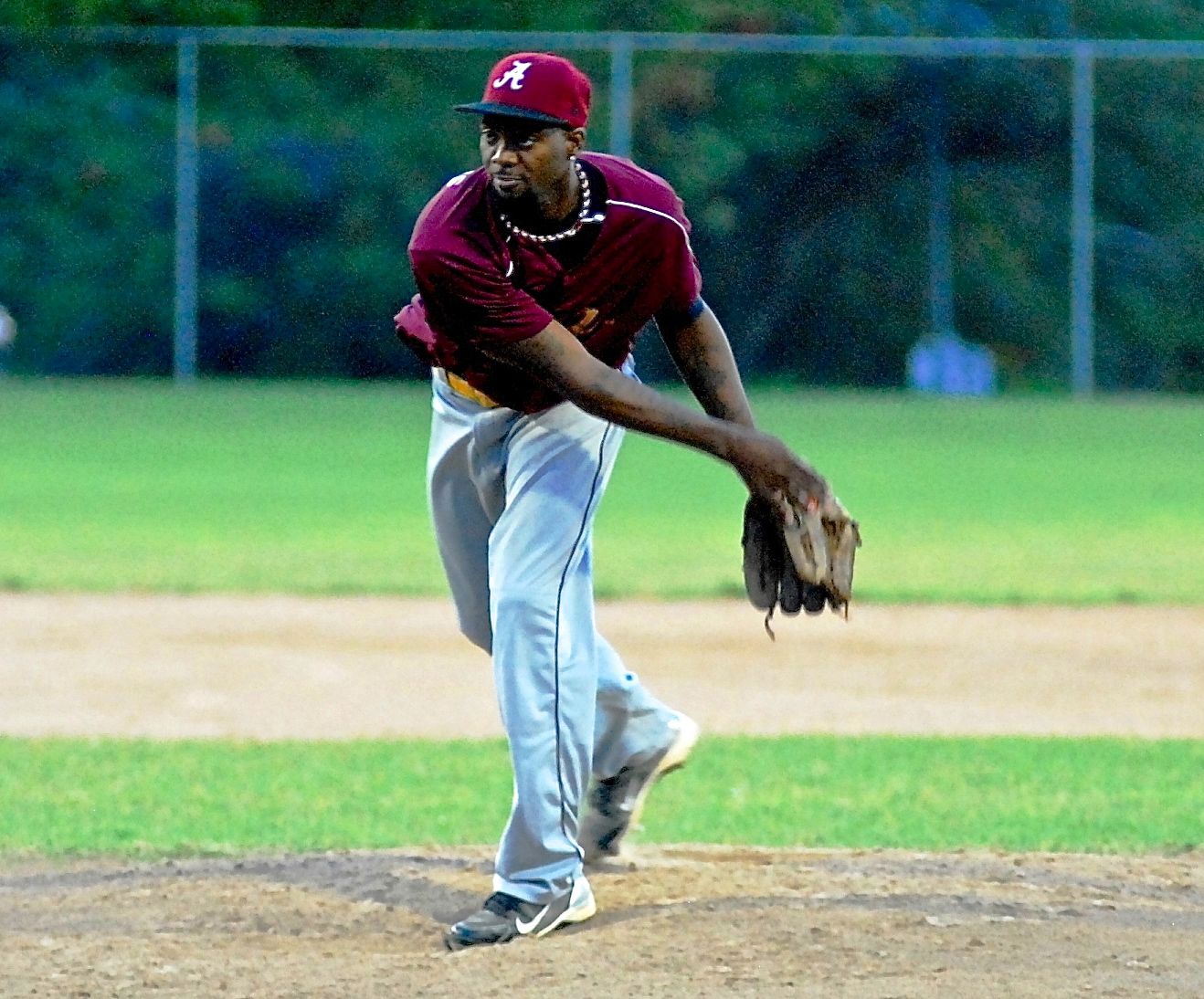 The Vikings' Colin Williams put his team in sole possession of first place atop the Raphael Jackson AA Baseball League Saturday by pitching a complete-game shutout of the 40 Plus Hurricanes at the D.C. Canegata Ball Park.
The Vikings came into the contest tied with the Yankees at the top of the league, but when the night was done they had beaten the Hurricanes 3-0, and taken a half-game lead over the Yanks.
Geronimo Newton, the Hurricanes starter who took the loss, pitched a great game in his own right and his team outhit the Vikings 6-4. But as has been the case for several games this season, the Hurricanes let themselves down defensively. Newton scattered three hits before departing at the end of the sixth inning trailing 1-0.
The game was scoreless until the top of the sixth, when an errant throw with two out allowed the unearned run that chased Newton from the mound. That would be all the scoring Williams needed on the night.
Williams was not overpowering, but he hit his spots all night long and coaxed a lot of ground-ball outs from the Hurricanes.
The Vikings added two more unearned runs in the top of the eight on two more errors and a wild pitch by the Hurricanes to complete the scoring for the game.
Top batters for the Vikings were Mark Franklin, 2 for 4, and Kairon Henry, 1 for 3. For the Hurricanes Fernando Quesada and tony Cruz were both 1 for 3, and Guido Schjang and tony Peguero were both 1 for 4.