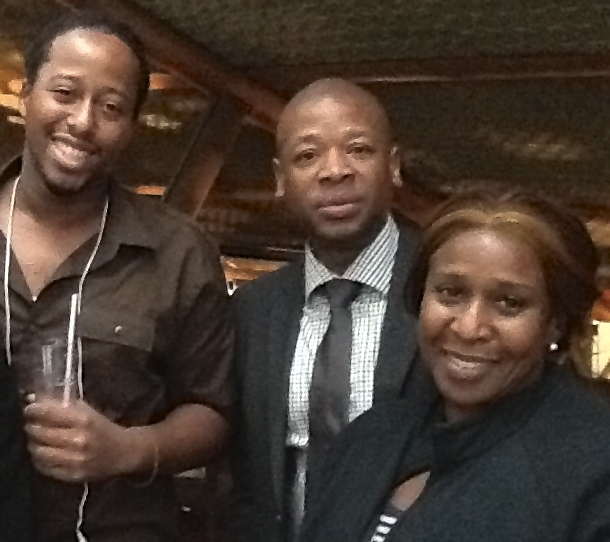 Several local entrepreneurs, including yours truly, recently participated in a trade mission to Sao Paulo, Brazil. SIAL Brazil is a premiere exposition of small and large producers from across the globe.
The US Virgin Islands contingent consisted of three of the five "foodie" participants in the STEP – State Trade and Export Promotion – program which falls under the auspices of the Economic Development Authority.
Carolyn (Tammy) Isaacs, owner of Tropical Pops Popsicles shared specially packaged samples of her popsicles made from local fruit, Chef Taj Siwatu, owner of Buddha Sushi, who produces a sushi sauce, named Taj Sauce, coupled his sauce with sushi and vegetables.
I shared a representative sampling of my Virgin Islands Fruit Preserves, including Mango Jam, Mango Pepper Sauce and Sour Sop Jelly.
We exhibited our wares at the VI booth within the U.S. pavilion. Throngs of distributors, importers, exporters and exhibitors packed the Expo Norte Center for four amazing days. We chatted and actively engaged those who stopped by our booth and we also distributed samples, brochures and recipe cards.
We quickly learned that Brazilians use many of the fruit that we do here at home. The names are both similar and different. Sour Sop is called Graviola, Mango is Manga, Tamarind is Tamarindo, Culantro or Shado Beni is known as Coentro, Passion fruit is called Maracuja and Sorrel, which grows in northern Brazil, is called, Pitaya. So the tastings were a great hit among Brazilians and others from the region because of their familiarity with the original fruit and herbs.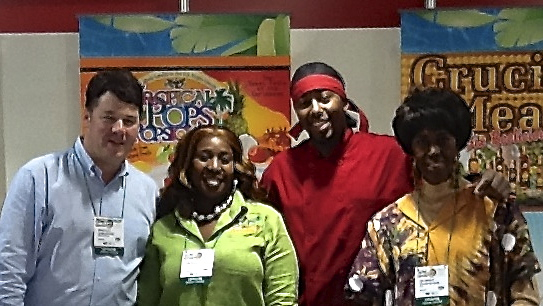 What was different was having the fruit prepared as popsicles, jams, jellies and sauces. And that created quite a bit of excitement among potential importers from the restaurant and supermarket industries in Brazil and other South American countries who were attending SIAL Brazil.
The administration of the STEP grant is spearheaded by Nadine Marchena-Kean with assistance from Aasa Gomez. Funds for travel and accommodation for the VI exhibitors, as well as display pop-ups and other marketing materials were covered by the grant. EDA also provided marketing support through Boston consultant Andrew Clutz, who provided an interpreter, Daniela Muniz, whose multilingual skills helped us to communicate with local and international visitors to our booth.
On the evening before the official opening, Fred Giles, director of the USDA office in Sao Paulo, hosted a very informative meeting for those of us who were to exhibit within the U.S. Pavilion. Following the briefing, we were invited to a meet and greet so that we could become familiar with other U.S. exhibitors and partake in some Brazilian fare.
On leaving Sao Paulo, we traveled to New York City to be joined by two other foodie STEP participants to attend the Summer Fancy Food Show at the Javits Center. More about that later.
Invitations to public and private events can be sent to June Archibald at junearchibald2@gmail.com or source@viaccess.net.