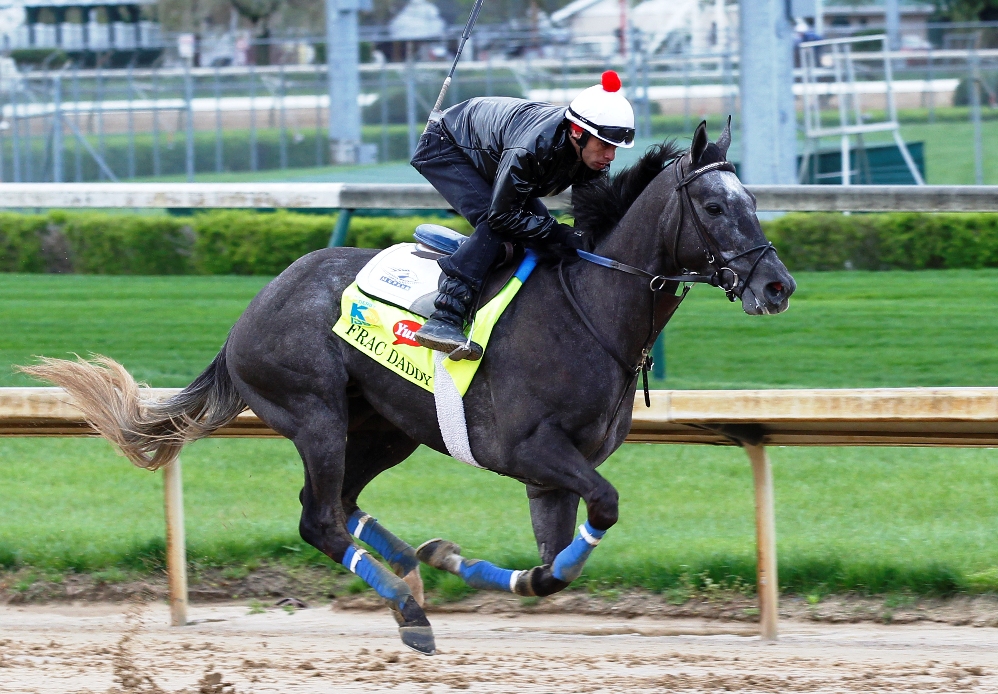 LOUISVILLE, Ky. – Growing up in La Vallee, St. Croix, Kevin Krigger wanted to ride horses so badly that he practiced as a child on his family's sofa.
"When horses were on the TV, he'd sit and ride his mother's couch like he was on a horse," said Albert Krigger, Kevin's father.
The 29-year-old has come a long way from the couch. Kevin Krigger will be one of the first two jockeys from the U.S. Virgin Islands to ride in the world famous Kentucky Derby; the other history making jockey, Victor Lebron, was Krigger's classmate at Central High School and will also ride in the race. Lebron is also from St. Croix.
Krigger is one of this year's Derby "media darlings" and could be the first black jockey to win the race since Jimmy Winkfield in 1902. He is the first African-American jockey in the Derby since 2000. Krigger will ride Goldencents on Saturday.
Lebron is 28 years old and Latino. He'll be riding Frac Daddy, a 50-1 long shot.
The similarities are evident in both men's journey to the pinnacle of racing.
Both men were drawn to horses at a young age. Krigger's grandmother gave him his first horse at age 5. Lebron was 8 when he first watched the Kentucky Derby.
"I watched the Derby and I told my dad that's what I wanted to be, a jockey," Lebron said. "I actually told him I wanted to ride that specific race, the Kentucky Derby. That was the race that motivated me."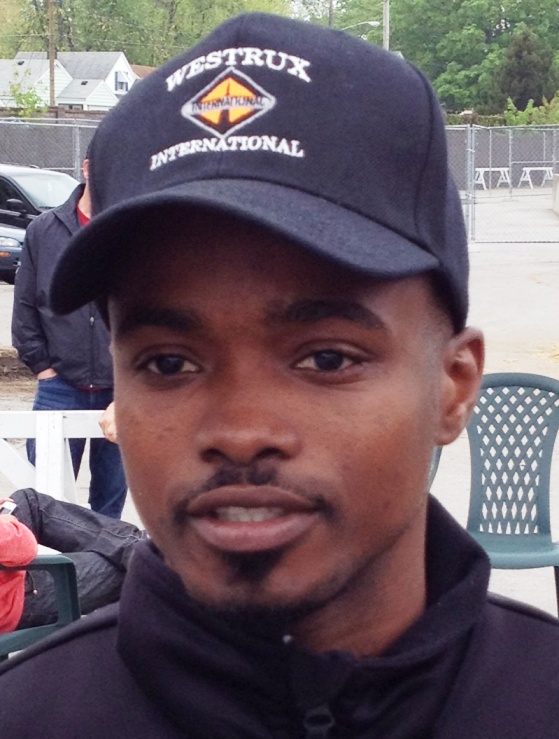 Both men said they began riding at bush tracks around St. Croix and started out at Randall "Doc" James racetrack. In his first race, Krigger guided a first-time starter to the winner's circle.
Lebron's cousin, fellow jockey Julio Felix, guided Krigger to the U.S. in 2001, starting his mainland career at ThistleDown, a lower-level track in Cleveland, Ohio.
Lebron followed four years later, crediting Doc James racetracker Johnny "Pico" Rodriguez for mentoring him to make the jump. Lebron said having a fellow islander in Krigger close by was especially helpful with the transition.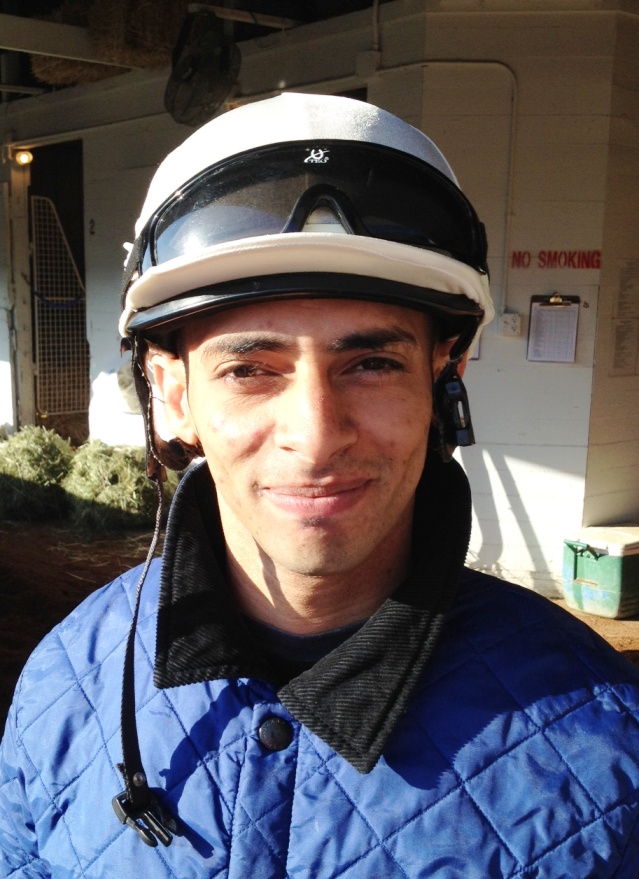 "It was good feeling, having somebody I could talk to, trust, that knows our background, (and) where we came from," he said. "A lot of people that don't live in the islands, they think everything's all paradise. Until you live there, you don't recognize where you come from and how big a step you took."
As both men settled into their respective riding circuits, Krigger established himself in Golden Gate in northern California before working his way into the competitive jockey colony at Santa Anita near Los Angeles. Lebron has been the leading rider at Turfway Park and Ellis Park in Kentucky and at Indiana Downs.
Both jockeys thought their first Derby mounts would come a year ago. Krigger was the exercise rider for last year's Derby winner, I'll Have Another, but it was jockey Mario Gutierrez who collected the Derby's garland of roses.
Lebron was aboard 2011 2-year-old champion Hansen for runaway wins in the horse's first two races. But he was taken off in favor of another rider, a move Lebron called the toughest moment in his career.
"That kind of hurt me a little bit," he said. "I thought I would have got my big break a year before."
Both men are relishing their Derby experience now though. For Krigger, it's the culmination of years of hard work that led to this point. He's heard from the V.I. governor and the V.I. delegate to Congress spoke about his exploits on the House floor.
"There's nothing like Derby week," Krigger said. "Being here this week is the proof in the pudding. Quite frankly, it's a unique moment and something that I find myself really enjoying."
The jockeys will have their families alongside them to witness the experience. Lebron's wife Ruth will be in Kentucky, along with his parents, his sister and some nephews. He said he also has friends coming in, along with members of the Virgin Islands horse racing commission.
Krigger said one of his grandmothers will watch from the islands while another grandmother will make the trip to Kentucky. He said all the good wishes he's received from back home give him goose bumps.
"Everyone is proud," Krigger said. "Everyone, my family, everyone from end to end on each island is proud of us."
Lebron has a message for those back home watching Krigger and him make history.
"Dreams are possible," he said. "I dreamed about being here at this moment at one point and it's being realized now. I encourage everybody to just follow their dreams."
"That's the main thing," Lebron continued. "Work hard at it. Work hard and follow your dreams. They come true."